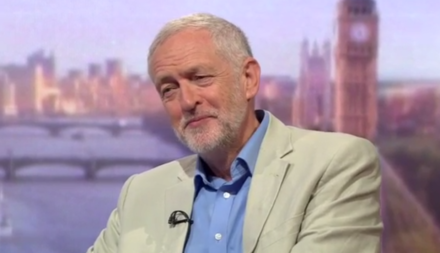 Jeremy Corbyn has rebuffed an offer from rival candidate Owen Smith to become party president if he is unseated as Labour leader.
Corbyn criticised the proposal to act as a left-wing figurehead as "a job that doesn't exist" and likened it to that of a football manager being moved from pitchside to a role in the boardroom.
Smith had floated the idea – which has long been discussed privately by rebel MPs – as a way of taking day-to-day control of the party away from Corbyn while allowing him to retain a high-profile role in recognition of the way he had helped Labour to "rediscover its radical roots".
In an interview with BBC Newsnight, however, Corbyn rubbished the job offer and highlighted the procedural changes that would be necessary for even the creation of the role.
"Owen Smith has offered me unopposed election to a job that doesn't exist.
"I don't want to be president of the party, I'm not even sure we should have a president of the party. What's a president for? It sounds to me a bit like a director of football. So no.
"The creation of a position of president of the party would actually require a rule change, and a constitutional change. It's not in his gift to offer unopposed election to anything – unless he has some control over the whole electorate that I haven't been told about."
Corbyn was speaking in the aftermath of his campaign launch yesterday when he pledged to "hold out the hand of friendship" to Commons colleagues who opposed him but prompted alarm when he raised the prospect of using the Boundary Review to put Labour MPs through a re-selection process. Aides later played down the prospects and said Corbyn was opposed to re-selection.
Last night Corbyn tried to strike a more conciliatory tone towards Labour MPs who oppose him by saying: "Let's have some charity towards people – not malice. I don't do malice."
More from LabourList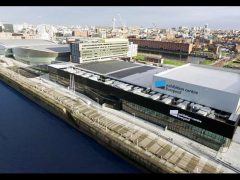 Uncategorized
Help us help you at conference Labour conference is just around the corner, and the LabourList team are…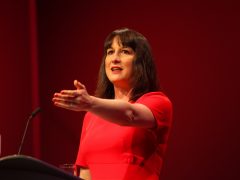 Comment
On August 25th, Colne Valley Constituency Labour Party agreed to send the following motion forward to national conference:…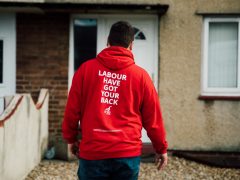 Comment
At a time when technology is transforming every aspect of our lives, politics turns out to be no…