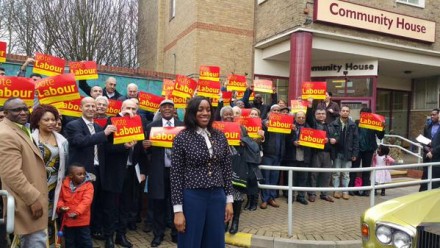 A shadow Cabinet minister and senior Corbynite MP has said Labour's "wounds" will need to be mended in the aftermath of the leadership election.
Kate Osamor admitted the in-fighting in the Parliamentary Labour Party (PLP) was "unsustainable" but said the divisions would have to be healed eventually.
Osamor, who was promoted to shadow International Development Secretary last month, spoke out after Jeremy Corbyn launched his leadership campaign by saying he would "hold out the hand of friendship" to his Commons critics – although the gesture was undermined when he appeared to float the idea of introducing re-selections for all sitting Labour MPs.
Today Osamor, who nominated the leader for last summer's contest, said the mass refusal by Labour MPs to serve on the frontbench could change if Corbyn wins for a second time.
"I would hope that once we get over this hurdle of this leadership campaign – people, that is MPs and also society – see we've passed this stage, we've moved on," she told the BBC.
"People will start coming back. Of course it is not sustainable that the PLP is in the situation that we are in. We need to change that. We cannot continue.
"It doesn't matter who wins this leadership campaign – those wounds will still be there and they need to be mended.
"I would not write off anyone who at this point in time has said they are not willing to work with Jeremy."
Corbyn formally launched his leadership campaign this morning with a pledge to tackle the "five ills of 21st century Britain", in an echo of William Beveridge.
Osamor later said Corbyn had continued the work of helping to open up Labour and Westminster more generally to groups who are often under-represented.
"One of the biggest things which I get is that as a black woman they feel the Labour party is the party for them.
"I say that not because only black people say that to me but young people say to that to me. People who feel that they have been left behind by the mainstream politicians.
"Another example is by ensuring that we are speaking up for people who are disadvantaged whether that is disabled, whether that's women."
The deadline for people to sign up as registered supporters closed last night with an estimated 183,000 paying the £25 fee.
More from LabourList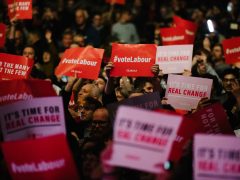 Comment
Labour did not have a good set of May 6th elections, though there were positive results, especially in…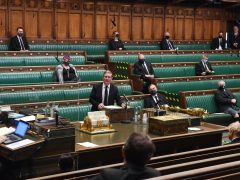 News
Labour leader Keir Starmer has completed his appointments to the main opposition party frontbench today, after announcing the…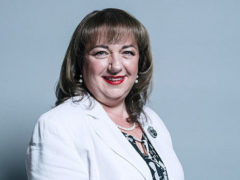 News
Sharon Hodgson has been appointed as Keir Starmer's new parliamentary private secretary, replacing Carolyn Harris who resigned from…