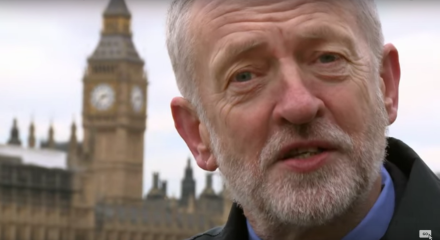 Labour is on course for a new leadership contest, after deputy leader Tom Watson called off talks aimed at finding a resolution to the current party disputes. The latest developments have seen personal disagreements between Labour figures become public, as Jeremy Corbyn restated his intention to carry on as leader.
In a busy day for the party:
Tom Watson said "there is no realistic prospect of reaching a compromise" through talks with Corbyn and trade unions
Angela Eagle announced she will run for leader against Corbyn
Unite's Len McCluskey attacked Watson's decision for walking away from negotiations as "an act of sabotage"
General Secretaries of Unison and GMB both gave backing to the Labour leader at Durham Miners' Gala
A spokesperson for Corbyn said he would not "betray the hundreds of thousands of people who elected him" by resigning
Owen Smith said he would continue to pursue a resolution through dialogue to avert the party from splitting
David Cameron announced a Commons vote on Trident for July 18, in a move that could see Labour's splits deepen
Following Watson's withdrawal from these discussions this morning, Angela Eagle has confirmed she plans to formally launch a challenge to Jeremy Corbyn's leadership, and intends to set out her case on ITV's Peston show on Sunday morning. The move has been interpreted to head off a possible bid by alternative challenger Owen Smith. But Smith has himself today said that he intends to meet with Corbyn to "heal divisions through dialogue".
However, Unite General Secretary Len McCluskey has hit out at Watson, saying that his decision to pull out of talks appears to be "an act of sabotage". In an extraordinary attack on his long-time ally, McCluskey accuses Watson of being "deeply disingenuous" for suggesting that a settlement including Corbyn's resignation was ever up a possibility.
McCluskey reaffirmed Unite's support Corbyn, and warned off any efforts to keep him off the ballot if a new contest is triggered.
Trade union leaders, Tom Watson, and representatives from Corbyn's office and the Parliamentary Labour Party were due to hold another meeting tomorrow, but it now appears these talks will not go ahead – with McCluskey saying Watson gave him no prior warning about his decision not to attend.
Watson, who was elected deputy leader alongside Corbyn last summer, made clear his feelings this morning, saying that the leader's stated intention to stay in role "means there is no realistic prospect of reaching a compromise".
"I felt we made significant progress during those talks, which were designed to find a solution to the impasse the party finds itself in. It is my strong belief that those discussions could have formed a basis for further talks with union representatives," Watson said.
"However, since the talks began, Jeremy has publicly declared his intention to continue as leader come what may. This means there is no realistic prospect of reaching a compromise that satisfies the majority of colleagues in the PLP.
"It is with regret and profound sadness that I have concluded there is little to be achieved by pursuing wider conversations with our union affiliates at this time."
Echoing elements of Neil Kinnock's speech to Monday's PLP meeting, the audio of which was leaked, Watson also spoke of the importance of pursuing the "parliamentary path to socialism".
He said: "The Labour Party was founded with the explicit aim of pursuing the parliamentary path to socialism. Every Labour leader needs to command the support of their MPs in the Parliamentary Labour Party, as well as party members, in order to achieve that. It is clear to all that Jeremy has lost the support of the PLP with little prospect of regaining it."
In a statement responding to Watson, McCluskey warned off any attempt to stop Corbyn standing again once a contest is triggered. Labour Party rules do not make it clear whether an incumbent leader, once challenged, would need to collect nominations from MPs and MEPs.
It is understood the party has received legal advice suggesting nominations would be needed, while the leader's office has sought its own legal advice to the contrary. It is unclear whether Corbyn would be able to command the support of the 50 parliamentarians it would take – with a recent vote of no confidence from the PLP and a letter from the European PLP suggesting he would struggle.
Rather than resting on legal advice, it seems that the decision on nominations will be taken by Labour's NEC, which remains finely balanced between Corbyn supporters and sceptics.
McCluskey said: "I am dismayed at the statement issued by Tom Watson announcing his withdrawal from talks aimed at resolving the crisis in the Labour Party.
"Extraordinarily I received no notice of this statement before it was issued. I had made arrangements for a meeting of trade union leaders, Tom Watson and representatives of the PLP and the Party Leader for tomorrow, arrangements requested by Tom Watson and his colleagues, specifically for Mr Watson's convenience.
"In that context, when the possibility of a workable plan had never seemed closer, Tom Watson's actions today can only look like an act of sabotage fraught with peril for the future of the Labour Party.
"I must clarify one point in Tom Watson's statement – I made it absolutely clear from the outset of these discussions that Jeremy Corbyn's resignation as the Leader was not on the agenda. Mr Watson knew that, and it is entirely wrong to suggest that any public statement by Jeremy represented any change in the situation. This is a deeply disingenuous manoeuvre.
"I will continue to work with trade union colleagues and others to chart a way forward, including meeting the legitimate concerns of Labour MPs. Should there have to be a leadership election, I must warn that any attempts to keep Jeremy Corbyn, elected just ten months ago with an enormous mandate, off the ballot paper by legal means risks a lasting division in the Party."
Corbyn has been attending the annual Durham Miners' Gala today, where Unison's Dave Prentis and the GMB's Tim Roache both told gathered crowds that they were continuing to back his leadership. That means the UK's three largest trade unions remain firmly behind the Labour leader.
In his own address, Corbyn said that he did not feel any pressure in the role: "There is no pressure on me. The real pressure is when you don't have enough to feed your kids or have a roof over your head."
This afternoon, a spokesperson for Corbyn confirmed that "he will remain leader of the Labour Party and will contest any leadership challenge if one is mounted."
They added that "Jeremy is committed to fulfilling all his responsibilities as democratically elected leader and will not betray the hundreds of thousands of people who elected him for a different direction for the Labour Party and a different kind of politics."
In reference to Watson's decision not to continue the talks with trade unions, they said that "it is disappointing that some have walked away" from what they saw as a "vehicle to bring people together".
There have been suggestions that Owen Smith has also been weighing up his own leadership bid. Smith resigned as Shadow Work and Pensions Secretary last week, and gave his backing to Tom Watson to take over on an interim basis. But once it became clear Watson would not challenge Corbyn, Smith appeared to throw his hat into the ring.
While rebel MPs are adamant that only one candidate should challenge Corbyn, there has been a failure to agree whether Smith or Eagle would stand the best chance, with suggestions that a vote could take place among MPs to decide which one would run.
On Thursday, Smith said that he wanted to see talks between Watson, Corbyn and trade unions continue over the weekend, and in a statement today said that he is "deeply disappointed" that the conversations have broken down.
So far, he has been one of few figures to publicly talk about the possibility of the party splitting, and raised the possibility again this afternoon, stressing that it was important further talks continue.
"I am deeply disappointed that talks about the future of our party appear to have broken down. I know Tom Watson has worked tirelessly in a bid to reach agreement and respect his view that he cannot take this process any further," Smith said.
"I am continuing efforts to heal divisions through dialogue and intend to meet with Jeremy as soon as possible to explore any and all avenues to save our party.
"This is the greatest crisis facing Labour in generations and it comes at a time when our country is in desperate need of a united Labour Party to speak for Britain.
"I remain extremely concerned that a small number of people from both the left and right of our party seem intent on letting it split. The Labour movement must come together to avoid this at all costs.
"I remain committed to doing anything necessary to prevent a split and unite the party."
More from LabourList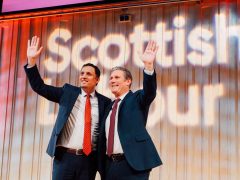 Daily email
Rutherglen: Will Labour win – and would it really signal Scottish revival? Starmer is hitting the campaign trail…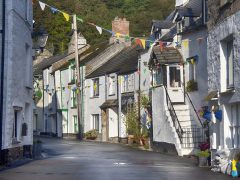 Comment
Labour has promised a 'Take Back Control Bill' in the first King's Speech. Aimed at England, it must…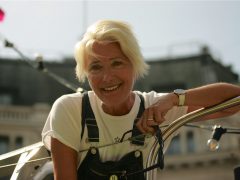 News
Almost 100 climate activists, experts and campaigners from around the world have written to Labour leader Keir Starmer,…