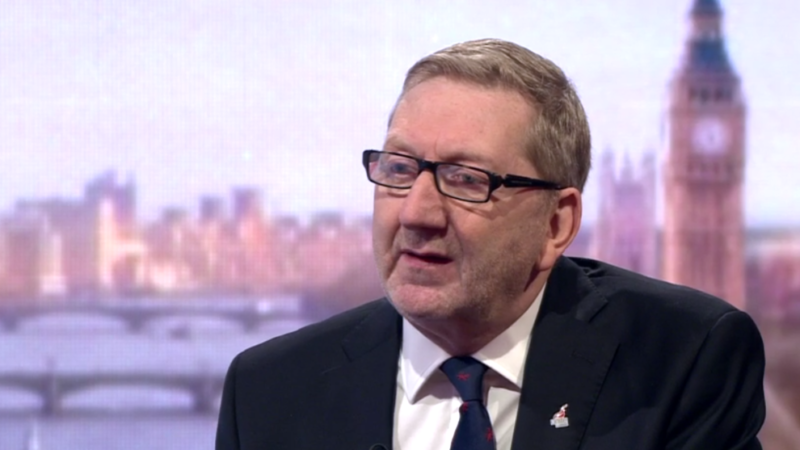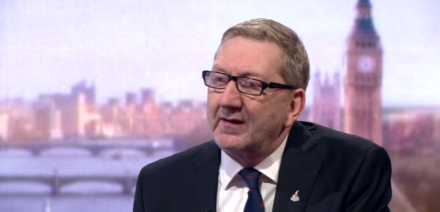 Len McCluskey has launched a blistering attack on Labour MPs who hope to remove Jeremy Corbyn as Labour leader, describing the current unrest in the party as an "attempted political lynching". He said that manoeuvres against Corbyn were reckless at a time of such uncertainty, following the EU referendum result.
The Unite general secretary reaffirmed his backing for Corbyn's leadership, saying that he could not have looked himself in the mirror had the union "done anything other than stand by Jeremy." Rebel MPs have never accepted the Labour leader's "overwhelming democratic mandate" achieved just 10 months ago, he added.
He said that the move to oust Corbyn was "a cowardly attack", and that those organising it "will be branded forever with the mark of infamy for betraying their party and their country".
But McCluskey also called for "reconciliation" to find a way out of the party's internal disputes, included meeting the "legitimate concerns" of some MPs, as he called on leadership contender Angela Eagle to think about Tata steel workers and the impacts of Brexit.
Speaking at the Unite policy conference in Brighton today, McCluskey said that Labour needed to portray itself as a "government-in-waiting" and that the Brexit vote calls for "for solidarity and statesmanship" from politicians.
McCluskey said that the current political instability in the country is "a chance for Labour to step forward and speak for the country. To offer itself as the strong opposition and government-in-waiting that millions are looking for in this situation. It was time for unity and a calm voice.
"Instead we have seen a cowardly attack launched against the party's elected leader which has deprived the country of all parliamentary opposition and let the Conservatives off scot-free in their moment of turmoil.
"This is the responsibility of people who had never accepted Jeremy Corbyn's victory last year – they never accepted his overwhelming democratic mandate.
He added: "Instead, some powerful interests saw it as a different opportunity – one to overturn a vote of just 10 months ago by launching a squalid Westminster bubble coup.
"This was an attempted political lynching, designed to bully and bludgeon Jeremy Corbyn, this deeply decent and kind man, out of the job he was elected to do. It has snowballed into a wrecking operation against the Labour Party itself, destroying it at least temporarily as a parliamentary force."
With a leadership contest now having been triggered, Labour's National Executive Committee will meet to decide on the rules of the election, including whether Corbyn will be required to need nominations from MPs in order to stand. McCluskey's speech seemed to make clear that the Unite representatives on the NEC would be voting in his favour.
"Jeremy Corbyn has always – always – stood by us, stood on the picket lines, joined our campaigns, argued our case in parliament, advocated for workers' rights," he said. "He stood by us. What sort of people would we be, had we joined in the witch-hunt?
"Never mind that I could not have come to this conference, I could not have looked myself in the mirror, had this union done anything other than stand by Jeremy."
He also warned against attempts to stop Corbyn being on the ballot paper: "Since there is now to be a leadership election, I must warn that any attempts to keep Jeremy Corbyn off the ballot paper risks a lasting division in the Party."
While he said that some of the Shadow Cabinet resignations had been carried out with a heavy heart, he accused others of acting with "selfish personal interests" and "betraying" both Labour and the country.
"I know some of those who quit did so with a heavy heart, and some with a measure of dignity. But the instigators of this will be branded forever with the mark of infamy for betraying their party and their country, for putting their selfish personal interests first when the times called for solidarity and statesmanship," McCluskey told delegates.
"Let me ask Angela Eagle, who I regard as an old friend, but who resigned as Business Secretary a question – did you give thirty seconds thought as to how this would help the workers at Tata, fighting for a future made still more uncertain by Brexit? Or the oil and gas industry facing obliteration? Or have they been abandoned in their moment of need?
"On the other hand, I have nothing but praise for those people who stayed in the Shadow Cabinet and those comrades who stepped forward – often unprepared – to fill the gaps in order to make sure that there was something like a functioning Labour front bench able to hold the Tories to account. They are heroes of the movement and they too will not be forgotten."
The Unite chief called for further efforts to bring the party together, signalling that he was still open to further talks despite deputy leader Tom Watson's decision to abandon discussions over the weekend.
"There needs to be a reconciliation with the Parliamentary Labour Party. We must re-establish mutual respect and unity and address real concerns over campaigning, policy, image and the rest. That is what I was working for over the last week – to try and hold our Party together, as the trade unions have done so many times in the past when politicians have let us down.
"It is regrettable that these efforts have been sabotaged. I will however continue to work with trade union colleagues and others to chart a way forward, including meeting the legitimate concerns of Labour MPs."
More from LabourList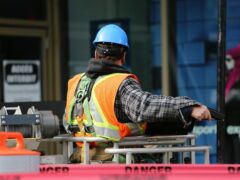 Comment
"If you try to underpay you just get annihilated in the comments. You have to delete the post"…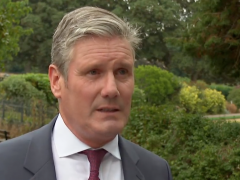 Video
Keir Starmer has said people he has spoken to are "very, very pleased" with Labour's proposal to freeze…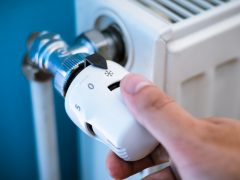 Comment
Labour has today unveiled a plan to respond to the cost-of-living crisis and protect consumers from sky-rocketing energy…