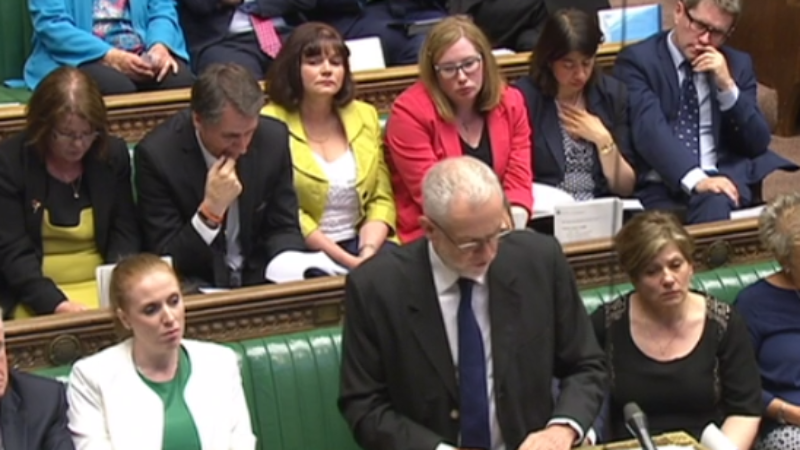 After 10 days dominated by the political survival of one man this was a moment to consider real life and death decisions taken 13 years ago. For Tony Blair, it was a day of reckoning, and for Jeremy Corbyn it was a chance to land his Iraq argument with a wider public which is sceptical about him, and increasingly so about most politicians.
Corbyn told the Commons the infamous 2002 dossier, put together to justify the invasion, was "only the most notorious of many deceptions". It was this, and the claim the House was "misled" in the run-up to a "catastrophic" war, that stood out as the harshest criticisms of the former prime minister on a sad and sobering day. The sight of the current Labour leader attacking one of his predecessors has become a familiar one – although it makes for uncomfortable viewing for many of us, irrespective of the attitude we might hold towards Blair.
This lunchtime Corbyn saw the arrival of Sir John Chilcot's 2.6 million words – measured but nonetheless damning of the competence and haste with which Britain joined battle – as vindication of his long-held stance against the invasion of Iraq.
Clad in a black suit and bearing a sombre tone, Corbyn provided his interpretation of the stand-out judgments from the seven-year, much delayed-inquiry. The war, he claimed, was an "act of military aggression on a false pretext" which, led to a "colonial-style occupation".
These are blunt criticisms based on the years of chaos and internecine conflict which followed the six week war in 2003. What Corbyn did not say, however, was equally notable. He did not label Blair a "liar" or describe him as a "war criminal" who should be sent to the International Criminal Court, as many have over the past decade. And, indeed, he could not on the basis of Chilcot's findings, because the former civil servant had not accused Blair of deceit, simply saying that the pre-war intelligence was presented "with a certainty that was not justified".
Corbyn realised that, despite the strength of feeling with which he has campaigned on Iraq, such insults would have struck a jarring note on a day when he and David Cameron were required to offer dignity rather than diatribes.
As such, Corbyn broadened out his deconstruction of the conflict. He paid tribute to the families of the 179 British servicemen and women who lost their lives in Iraq, highlighted the way the war "fuelled and spread terrorism across the region", including the suicide bomb attack which killed 250 people in Baghdad on Sunday, and set out what he sees as the "fundamental breakdown in trust in government and our institutions". He also remembered the role of Robin Cook who had said "in a few hundred words in advance of the tragedy to come what has been confirmed by this report in more than two million words"
It was not, however, received in silence, as is often the case with such speeches. During his response Corbyn – who was heavily defeated in a confidence vote among MPs last week – was heckled by his own side. Ian Austin shouted "you're a disgrace" at the leader, earning a telling-off from the Speaker. Austin was not the only Labour MP, however, who was unhappy with Corbyn's speech and his intervention showed how the issue of Iraq has now become tied to the matter of the party leadership – just as it did more than a decade ago.
Corbyn gave a calm statement today but the eventual publication of Chilcot, after years of delays, will not even begin to bring the debate to a close for Labour, or for the leader. He will make a further speech tonight and the fact that it is outside parliament, to a "Corbynstays" rally arranged by Momentum, indicates it could be one of a very different tone.
For Corbyn, the truth is that the arrival of 12 volumes of considered analysis has actually changed very little. His views on Iraq have been aired loudly for more than a decade. Most of his MPs are against him and that will not have changed after today. Much of the membership backs the leader and no-one can truly claim to know whether this enough to get him over the 50 per cent barrier when, or if, the challenger finally lays down the gauntlet. For today, and for some while longer, Labour must continue to look back and reflect on the single mostly controversial and costly decision of its time in government.
More from LabourList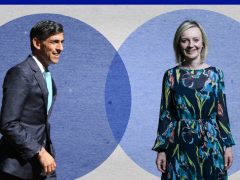 Comment
Rishi Sunak and Liz Truss have now gone head to head in six hustings with Tory members in…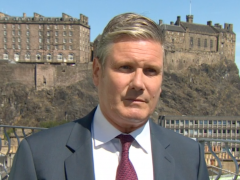 News
Keir Starmer has said that he will set out a "comprehensive set of proposals" to combat the cost-of-living…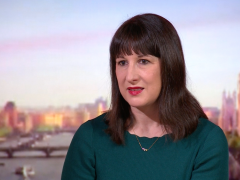 News
Rachel Reeves has urged the Tory leadership candidates to "stop playing to the gallery" and come up with…