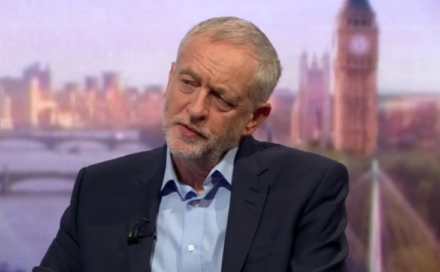 Members of Britain's biggest trade union have voted strongly in support of mandatory re-selection for Labour MPs as well as reaffirming their backing for Jeremy Corbyn.
Delegates at Unite's policy conference carried a motion which called for party members to have the right to "select candidates that reflect their views".
With Labour about to kick off a fresh leadership election, today's vote also criticised "right-wing Labour MPs" for apparently working with the media to "destabilise" Corbyn. Backbench MPs have defended their actions by insisting they are only acting out of concerns for the party's electoral prospects and have pointed to the mandate from nine million people who voted for Labour last year under a different leader.
Unite members meeting in Brighton – who earlier today applauded John McDonnell's defence of Corbyn – approved a motion which championed anti-austerity policies and highlighted the Labour leader's "overwhelming mandate" from party members.
Any attempt to deselect Labour MPs would prove controversial and risk repeating some of the battles of the 1980s. Last year Corbyn said he did not support moves which would "make it easier" to deselect MPs.  Today one Unite delegate used the platform to object to the use of the term "right-wing".
A Unite spokesman said: "This vote today simply reflects the immense frustration that our members feel. They look at the conduct of some within the party, the challenge to the elected leader and they feel angered.  They want Labour fighting the Tories,  not among themselves."
The trade union vote came just days after Labour's ruling body, the National Executive Committee, confirmed Corbyn would automatically have a place on the leadership ballot without having to seek fresh nominations from 51 MPs and MEPs.
The full text of the motion passed at Unite conference reads:
"Conference welcomes the election of Jeremy Corbyn as Labour Party leader as a reflection of the general mood in the labour movement against austerity. We endorse the union's support for him.
"However, we condemn the attempts of right-wing Labour MPs, in concert with hostile sections of the media, to destabilise and remove Jeremy from his democratically-elected position despite his overwhelming mandate from party members, affiliated and registered supporters. We believe these attacks are designed to return Labour to a pro-austerity position.
"MPs have not got 'jobs for life'. They represent their constituency but ultimately they are selected by and accountable to their Constituency Labour Party. To ensure democratic accountability and the rights of party members to select candidates that reflect their views, conference supports the need for mandatory reselection of Labour MPs in each Parliament as essential.
"We also call on Unite to support moves to bring more democracy into policy making by returning powers to the Party Conference."
More from LabourList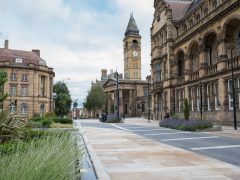 Comment
Labour won a historic by-election in Wakefield, our first such victory since winning Corby in 2012. This success…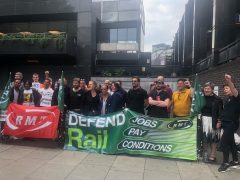 Comment
The general secretary of the RMT has, within the space of a week, become a television hero. It…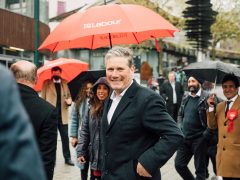 Daily email
"They know they are out of ideas and they are out of touch – and if they had…