The results of elections to Labour's national executive committee (NEC) have been seen as a huge boost to Jeremy Corbyn. But what did we really learn from them? LabourList considers who is up and who is down:
A shift to the left, obviously
In the Constituency Labour Party (CLP) section, in which six representatives are elected by an a ballot of all party members, there was a stark shift to the left. The avowedly pro-Corbyn candidates backed by Momentum and the Campaign for Labour Party Democracy (CLPD) took all six places, having won four in the last round of elections two years ago.
The new representatives will only take their place after conference. Recent controversial NEC votes are likely to be a sign of things to come rather than a thing of the past.
Huge turnout
You might need several calculators and a knowledge of algebra to work out the precise turnout for this ballot but, whatever the figure, the numbers taking part were incredible – it is unheard of for a candidate to receive more than 100,000 votes in an NEC election, as Ann Black did.
These kind of internal polls usually get a much lower turnout than, for instance, leadership contests. For some context, the 39,548 votes Ken Livingstone received to top the NEC ballot in 2014 would only have put him in 14th place this year. Even the number Andy Burnham received to come second in the leadership contest a year ago would have left him unelected in seventh place this week.
Ellie Reeves and Johanna Baxter, who have both served on the committee for a number of years, lost their places yesterday despite more than doubling the number of votes they received.
Even Eddie Izzard cannot break Corbyn's power 
Perhaps most startling with the turnout is that one slate was so effective at mobilising their vote. For the past few NEC elections, it has been supposed that Livingstone's name recognition on the left slate has helped boost their numbers – and some believed they might suffer given he was not standing this time around.
It meant the presence of Eddie Izzard on the ballot would be an interesting test of a candidate's star quality. And while the comedian and activist pulled in an impressive 71,000 votes, it wasn't enough to sway members from those most vocal Corbynistas who stood.
It also seems that voting was more polarised with the proportion of those choosing to "split" their ballot now reduced. In years gone by, lots of non-factional party members have mixed their choices between slates and independent to ensure a breadth of opinion on the NEC. With all six CLP representatives elected from one slate, that no longer appears to be that common.
Constituency nominations remain a good rough guide
With just under a week left for CLPs to nominate in the leadership race, and with Corbyn having a commanding lead over Owen Smith, the question of how reliable a guide they are will come up. In this election, at least, they were fairly accurate: although it overstated the support for Pete Willsman and Ellie Reeves, the rest of the candidates were elected in a mirror image of their ordering the table of final nominations.
Councillors v membership?
The councillors' section, which elects two representatives, was less obviously factional, but the so-called moderate wing is likely to consider it a success for them. Although Alice Perry has spent years on Labour anti-austerity platforms, she is much more independently-minded than to be placed on a left slate. She canvassed for support alongside Nick Forbes, leader of Newcastle Council, also elected, who is widely seen as a standard bearer for Labour pragmatism in local government.
Power remains finely balanced
The new NEC will take their place at the same time Dennis Skinner stands down and is replaced by Corbynsceptic MP George Howarth. This leaves the pro-Corbyn voices with a small, but clear, majority.
The influence of trade unions remains key, and if scepticism grows over Corbyn then the leader could have real difficulty in these meetings. It would be unwise of Corbyn to start making a habit of leaving the meetings early.
More from LabourList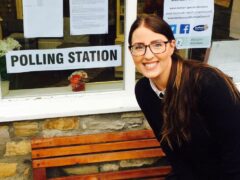 News
Laura Pidcock, the former Labour MP for North West Durham, has resigned today from the party's national executive…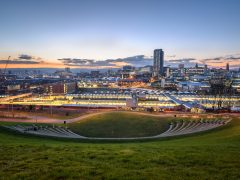 News
Labour has selected Oliver Coppard as its candidate for the South Yorkshire mayoral election taking place on May…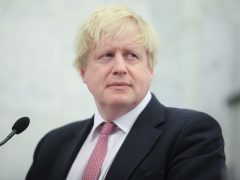 Video
Boris Johnson lied when he claimed that he had not intervened personally in the evacuation process in Afghanistan…