When Owen Smith described us as an alien parasite, I was naturally concerned. It's disappointing we're in a position where a Labour leadership candidate thinks we're out to undermine the Labour party, and so we've invited him in for a chat so he can see us at work. As a Momentum national organiser, I wanted to extend that invitation to everyone.
We exist to bring people together and to find new ways of bringing people together around a Labour message. People from David Miliband to Jeremy Corbyn have talked about the potential for community organising as a way of both helping people in opposition and building alliances to win elections, but there has been little work in that direction. So when 17,000 people signed up to volunteer for Jeremy's campaign last year, we decided that energy needed to be put to use.
Much of it has been put to use getting Labour candidates to get elected. We ran phonebanks, campaign stunts and doorknocking sessions for Sadiq Khan, we sent busloads of activists to Oldham and other by-elections, and we ran vibrant and viral social media campaigns to turn out young voters for Remain. So when we do support candidates in Labour's internal elections, we do so on the understanding that we can have a healthy debate about who our representatives are, but when the time comes, we're all out on the doorstep together.
And we exist to empower people who have been told that politics isn't for them. Momentum in the East End has been holding roundtable discussion events on the issues of the day with high-profile speakers. Tyne and Wear hold public speaking and persuasion skills session to aid campaigners. Brighton ran voter registration campaigns at football stadiums. Bristol has been bringing together filmmakers and coders to produce local projects highlighting the impact of Tory policies.
For being honest about our desire to transform and democratise politics at a local level, we have attracted the ire of many in the right-wing media. The Mail on Sunday and Dispatches, spotting an easy opportunity to stoke divisions in Labour, have sent undercover reporters to write about us. A few people in Liverpool have run an off-the-books private investigation into a Momentum group. We have been accused of all sorts of unpleasant things that have been easy to rebut but, if enough mud is thrown, then some sticks.
As a former journalist myself, I hold the right of investigative journalists to operate freely as sacred in a democracy. Many abuses of power and wealth would not have been discovered otherwise. But targeting enthusiastic young volunteers in a way that has left many personally distraught, and selectively presenting information in a way that aims to influence the result of a Labour leadership election doesn't cut it. No-one in the Labour family should have any time for the conduct of Dispatches and the Mail on Sunday.
In any case, there is nothing to hide. It has been astonishing to see how unremarkable facts have been cut up and collaged to give the impression of a thuggish mob bent on destroying Labour.
I imagine that some in our party have been taken in by the impression they've been given of Momentum. So I'd extend an invitation to anyone who has doubts or questions – talk to us. You don't need to be an investigative journalist to turn up to a public meeting; just check the website. And if you can't make it, get in touch online.
Our operations, both nationally and locally, are a welcoming space. Our internal structures are democratic, gender-balanced and actively work to ensure we're inclusive and approach things in a fresh and exciting way.  
We're there to look forward and outward. Jeremy Corbyn's first campaign spoke of the need for a new and kinder politics. Our project is to make that a reality, and we'd like to work with everyone in Labour to do so.
More from LabourList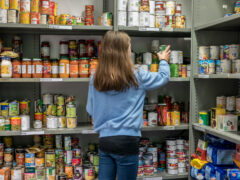 Comment
Next year there will be an election and Labour stands poised to take power. Unlike the late 1990's,…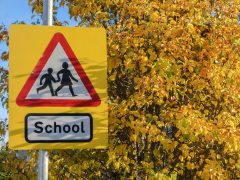 Comment
Unlike 1997, education is not going to be a top tier issue at the next election. That will…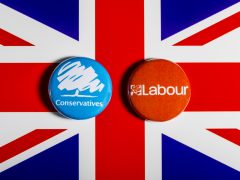 Columnist
If you listen to some commentators, you'd think Labour are now destined to be the largest party in…