Owen Smith will today launch one of the strongest attacks yet on Momentum and say centrist MPs face "exactly the same tactics" as used by Militant in the 1980s.
The challenger will begin his final push for the leadership with a raft of criticisms of Momentum as a "party within a party" as he tells voters there are only five days remaining to "save" Labour.
The deadline to return ballots passes on Wednesday afternoon before the result – expected to be a heavy win for Jeremy Corbyn – is declared the following Saturday.
Today Smith will add to the drama with a warning that Labour is mired in a repeat of Neil Kinnock's battle against the far-left. Smith's claims were given fuel over the last 24 hours by the row triggered by the Corbyn camp's publication of the "disunity dossier", for which they were forced to apologise, as well as allegations in The Times that Momentum was involved in a plot to unseat Liverpool Riverside MP Louise Ellman.
"The very future of the Party is at stake. Just as we had to fight Militant in the 1980s, we have to fight to save the Party we love today. We know what's at stake, because they've started showing their hand," Smith will say.
"Momentum in Liverpool – some of them exactly the same people as were in Militant all those years ago – organising to deselect a Labour MP. Threats to MPs all over the country.
"A 'deselection list' circulated by Jeremy's campaign, attacking Labour MPs. Disowned by the campaign. Apologised for by the campaign. And then defended, on stage at this week's hustings, by Jeremy himself.
"It's part of a culture of bullying and intimidation that says to Labour MPs and Labour members that they have to shut up and get in line or get out. Exactly the same tactics used by Militant in the 1980s.
"What are Momentum doing organising a conference alongside Labour Party conference? What are they doing organising to push out long-standing Labour representatives? What are they doing turning a blind eye to abuse and booing and hatred?
"As John McDonnell said of himself, it uses Labour membership as 'a tactic… If it's no longer useful, move on'.
"I don't think Labour membership is a tactic. I don't think the Party is a vehicle. I'm not relaxed about seeing the Party split 'if that's what it takes'. Our movement is more than that, and I love it too much to see it die."
A spokesperson for Momentum said: "Momentum brings together the enthusiasm and excitement in the Labour Party caused by Jeremy's leadership. We seek to strengthen the party and help it win elections by making it a more participatory, democratic and campaigning party. We will work with people and organisations right across the labour movement to achieve these ends and transform society in the interests of the many."
Smith has run a policy-heavy campaign but has run into difficulties about the force of some of his language and apologised to "anyone who was offended" after he appeared to describe Corbyn as a "lunatic". He denied the term was a reference to the Labour leader.
More from LabourList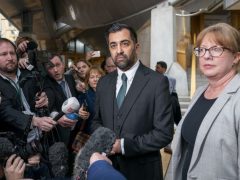 Comment
While Tuesday might have been Humza Yousaf's first day as First Minister, it was also his last as Health…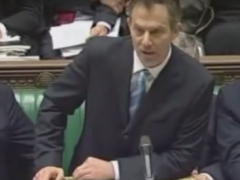 Comment
Twenty years on, Labour's discussion of the Iraq War is curious and worrying in equal measure. The disaster often…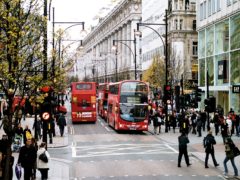 Comment
First as a local councillor, and now as the Labour parliamentary candidate for Cities of London and Westminster,…