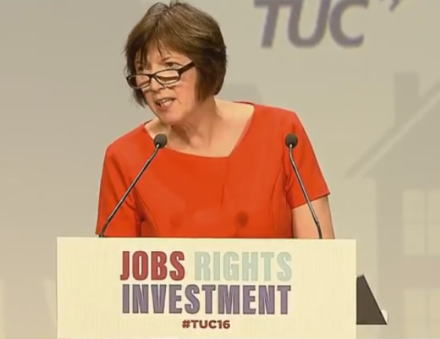 The head of the TUC today vows to "shine a light on… any greedy business that treats its workers like animals" as the trade union movement draws inspiration from its campaign against Sports Direct.
Frances O'Grady will say there is "no hiding place" for unscrupulous employers as she also demands that workers must not be hit by Britain's departure from the European Union.
She will give a keynote speech on the first full day of annual congress which, so far, has been dominated by trade unions' response to the vote to Leave. Yesterday Len McCluskey, general secretary of Unite, said Brexit must not be used as an excuse for employers to cut jobs.
Today O'Grady will say the union movement has learnt from its long-running campaign against exploitative working practices at firms such as Sports Direct, which has been criticised by workers, MPs and City investors.
"Our movement showed the spirit that inspires us in the Sports Direct campaign," O'Grady is expected to say.
"After months of Unite's patient organising, winning public support and using trade union shareholder power, we got a result. An end to zero-hours contracts for retail staff, no more 'six strikes and out', and at long last the chance to get agency workers onto permanent contracts. A proper win for workers.
"Of course, it's not over yet. Sports Direct may be in the spotlight now, but they are not the only ones. There are other big companies that bring shame on our country. So let me give fair warning to any greedy business that treats its workers like animals – we will shine a light on you.
"Run a big brand with a dirty little secret? A warehouse of people paid less than the minimum wage? A fleet of couriers who are slaves to an app? Let me put you on notice.
"There will be no hiding place. We will organise and we will win. Britain's unions will not rest until every worker gets the fair treatment they deserve."
O'Grady will speak as the TUC publishes Taking the temperature of the post-Brexit economy, a report which includes insights from a new panel of trade union convenors working at major businesses which are most likely to be affected by Britain's withdrawal from the EU.
The vote to Brexit has prompted immense debate among trade unions given that many of the major general secretaries endorsed a vote for Remain.
The outcome of the referendum has also prompted fears of a new assault on workers' rights by the Tory government and O'Grady calls on ministers to play a part in protecting British jobs.
"Whether you voted Leave or Remain, now the vote is over our job is to get the best deal possible for working people. We must build a Britain that is successful, prosperous and fair – a Britain of great jobs for everyone, she will say.
"Government must be ready to step in and work to keep the advantages we get from membership of the single market – for all of our industries, not just the City. That's the key to a successful Brexit for working people."
TUC annual congress runs from Sunday 11 to Wednesday 14 September in Brighton. To see the rest of our coverage go to LabourList's trade unions page.
More from LabourList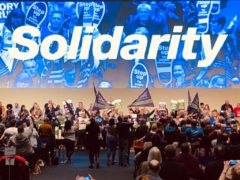 Comment
Below is the full text of the UNISON annual conference opening speech made by general secretary Dave Prentis. …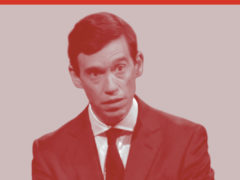 News
LabourList readers would most like Rory Stewart to win the Tory leadership contest, according to our latest survey.…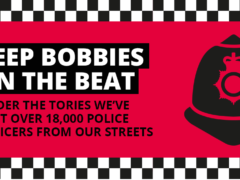 Comment
The desire to appear more trustworthy to voters on law and order runs like a golden thread through…