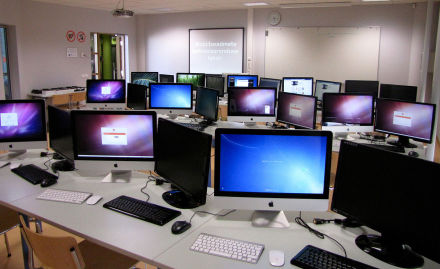 When the Labour Party was formed over a century ago, it was a response to the hugely disruptive impact of the combined forces of industrialisation and urbanisation on ordinary people's lives. The core mission was to ensure that workers would have a fighting chance of being able to stand on their own two feet, and have a fair (and safe) crack at advancing themselves.
Today working people in Britain face new challenges from the great disruptors of globalisation and technology, which have created new giants, and which demand we re-apply ourselves to our core mission.
In a globalised world where information, finance and skills can be shared in the blink of an eyelid, there is no future for a Britain standing isolated on the fringes. But that is exactly where Theresa May's government risks taking us. A hard Tory Brexit would send a clear message around the world that Britain. A retreat from the world stage and the billions of investment. Companies forced to report the nationalities of their workers to the Government.
The second challenge is technology. The UK will need to fill 766,000 new digital jobs by 2020 and train over two million digitally skilled workers to meet the demand. But according to the OECD nearly a quarter of 16-65 year olds (nine million people) have low levels of numeracy or literacy. And according to research by the House of Commons library the number of pupils in England achieving A to C grades in science, maths and technology GCSEs has fallen, not risen in recent years.
Organisations in our party, have been adept at recognising the scale of the challenge, the depth of imagination required to seek the new solutions, and the new ways to allow people to thrive in this intensely competitive and uncertain economy. Initiatives by the likes of the Fabian Society, and their Changing Work Centre, are the kind of people asking the right questions that will identify the policies we need for Beveridge 2.0.
Part of that story must be about devolution to local authorities, and allowing us to make our own way in the world – to compete for growth and be masters of our own destiny.
In Haringey we are doing just that and have shown how we can start to close the skills gap to give young people the chance to compete for jobs of the future.
We are, I think, the only local authority to have a full employment strategy that identifies how we will secure growth for residents.
That's why we are bringing in £1billion of public and private investment to transform our borough with a regeneration strategy that looks beyond homes and seeks to deliver 16,000 jobs by 2030.
According to an independent report Haringey is forecast to see a 23 per cent increase in jobs by 2036. That's the fastest rate of any London borough and far higher than zone one (13 per cent).
But development and infrastructure are just one side of the coin. Without the right talent, and without arming our citizens with the right quality of skills, our efforts will be in vain..
That's why today's opening of the new Ada National College for Digital Skills in Tottenham is such an important milestone in giving every kid the chance to learn the skills for the jobs of the future.
The opening of the college shows there is no reason why the next Google or Apple can't start up here, or why Tottenham can't become a tech hub to rival Old Street or Silicon Valley. Only a stone's throw from Kings Cross, we are making the most of the opportunity by bringing in ultrafast broadband and giving firms moving into new and converted workspace a 30 per cent business rate subsidy.
So much do we believe in the idea of Ada – and the power it has to offer social mobility and critical skills – we have put our money where our mouth is and invested in start-up costs for the college that enables it to access the finance it needs from the Business Department and local enterprise partnership (LEP) while its permanent home, just up the road, is built over the next two years.
We took this decision because Ada is central to our ambition to turn Tottenham into London's fastest and most dynamic centre for innovation and make Haringey a leader in science, technology, engineering and maths by implementing the recommendations of Haringey's commission on STEM (science, technology, engineering and maths).
The STEM commission was set up by Haringey in 2015 and chaired by Baroness Morgan with an expert panel including Maggie Philbin and Robert Peston. The commission heard evidence from experts such as Andy Haldane, the Bank of England's chief economist, Sir Roger Carr, chairman of BAE Systems, Google, the NHS, the Royal Society, Siemens and BT.
The Tech Partnership told the commission that one million new recruits will be needed in the UK technology sector by 2023. But the UK Commission for Employment and Skills estimates that currently nearly half of STEM job vacancies are hard to fill due to a skills shortage and the number of pupils in England achieving A to C grades in science, maths and technology GCSEs has fallen, not risen in recent years.
This shows how vital it is that we give more youngsters the chance to study these subjects and why we have wasted no time pushing ahead to deliver the STEM Commission's recommendations to close the skills gap so that young people from Tottenham and across our borough are at the front of the queue for jobs in the digital economy.
Our approach is a rejection of Tory isolation and Tory failure on skills. Instead a wholehearted commitment to delivering full employment and a relentless drive for excellence and opportunities for all. This approach is working and should be a template for Labour's approach to employment and skills across the country.
Joe Goldberg is cabinet member for economic development at Haringey Council.
More from LabourList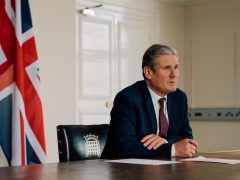 Comment
While it will be a relief to see the back of Boris Johnson, the Labour Party must not…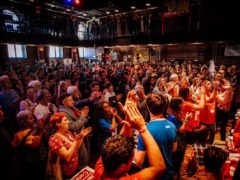 News
Momentum members have elected a new national coordinating group with candidates on the Momentum Organisers slate winning a…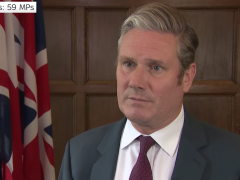 Video
Keir Starmer has declared that replacing Boris Johnson as Prime Minister with another Conservative MP is "not the…