Labour suffered a setback in local government with a huge victory in a London borough offset by defeats in former heartlands in the North East and Scotland.
The party posted a big win to hold the St Ann's ward in Haringey, North London, which saw Labour received more than 60 per cent of the vote. It also kept its seats in one ward in Bolton and two in Caerphilly, South Wales, in results declared overnight.
Labour finished with a net loss of two across the country, however, after defeats in Glasgow and Hartlepool.
The Hartlepool result saw UKIP take a council seat from Labour, which may set alarm bells ringing in the region – Hartlepool is considered the most winnable Labour-held target for UKIP, and saw a 70 per cent vote for Brexit in the EU referendum.
Headland & Harbour (Hartlepool) result:
UKIP: 49.2% (+49.2)
LAB: 25.3% (-17.7)
PHF: 15.4% (-20.3)
CON: 4.1% (-14.0)
PNP: 3.6%
IND: 2.6%

— Britain Elects (@britainelects) October 6, 2016
In Glasgow – where Jeremy Corbyn took a break from his reshuffle to speak at the annual Jimmy Reid Lecture – Labour dropped from over 60 per cent of the vote to lose narrowly to the SNP.
Garscadden (Glasgow) first prefs:
SNP: 42.6% (+15.6)
LAB: 38.8% (-22.8)
CON: 10.2% (+7.6)
GRN: 4.8% (+2.1)
LD: 1.9% (+0.8)
UKIP: 1.7% (+0.8)

— Britain Elects (@britainelects) October 7, 2016
While the holds for Labour came with large margins of victory – the party received over 70 per cent in Bolton's Rumworth ward – the defeats to nationalist sentiment in traditional Labour areas will continue to put nerves on edge.
Plaid Cymru has yet to make the kind of breakthrough in Wales some have predicted, and they also saw mixed results: in one Caerphilly seat they increased their voteshare by 20 points, but their support fell in another local seat.
Council elections are watched with intense interest by activists and MPs for signs of how the Corbyn-led Labour is faring outside London.
Labour has won a series of parliamentary by-elections under Corbyn but suffered notable defeats in Sheffield and Stockton.
More from LabourList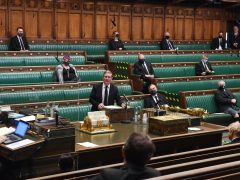 News
Labour leader Keir Starmer has completed his appointments to the main opposition party frontbench today, after announcing the…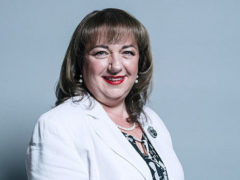 News
Sharon Hodgson has been appointed as Keir Starmer's new parliamentary private secretary, replacing Carolyn Harris who resigned from…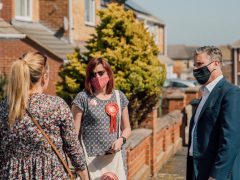 Comment
We have now all had a week to absorb some relatively sobering results from the local, regional and…