There is no place for anti-Semitism in the Labour Party.
On the day when we commemorate the Battle of Cable Street, in which Jews, Catholics and Communists came together to see off Oswald Mosley's blackshirts, we should not need reminding of this fact.
There is no place for anti-Semitism in Momentum.
The Corbynite group has done the right thing in removing Jackie Walker as vice-chair but, having admitted her outburst at Labour conference was "ill-informed, ill-judged and offensive", it now needs to go the whole way and kick her out.
Walker inaccurately criticised Holocaust Memorial Day for not including the victims of other genocides, questioned the need for security at Jewish schools and said she had not found a definition of anti-Semitism she could "work with", according to a video leaked to the Huffington Post.
After the footage was published, Walker apologised for any offence it had caused but denied anti-Semitism. She describes herself as Jewish and says her partner is as well. So, shouldn't that be the end of the matter?
To some, yes. Momentum has acted relatively quickly and shown it does not have sympathy for her views. It also said it did not judge her any of her remarks "taken individually" to be anti-Semitic. But the group does not have far to look for what happens when claims of bigotry are mishandled. There are lessons to be learned from Labour's own struggles to rebut the charge that it has a small number of bigots in its ranks – and the Chakrabarti review has made it clear that anti-Semitism is not widespread in the party and set out how more can be done to tackle this scourge.
Momentum recognised publicly there was a big problem with Walker's comments. They called her "irresponsible" and stripped her of the office of vice-chair. Quite right.
Walker herself also realised she had caused offence and went on television defend herself but, as Momentum said, "Jackie should have done more to explain herself to mitigate the upset caused", especially given her previous work fighting racism.
She remains on the steering committee – unless Momentum's larger national committee, made up of around 52 people, chooses to remove her. It must now do this as a matter of urgency.
Since being set up in the aftermath of Jeremy Corbyn's first win in the Labour leadership contest, Momentum has become one of the most recognised – and sometimes one of the most controversial – organisations on the British left. By allowing Walker to maintain such as a high-profile position it would send an ambiguous message about its approach to tackling prejudice.
And this harms Labour. Momentum is not affiliated to the party but given that it campaigns for a Labour government, and for the retention of Corbyn as leader, it is closely linked to the cause of the political party: achieving socialism through parliamentary democracy.
Momentum is not everyone's cup of tea, especially many Labour MPs, who came under intense pressure from some of the group's members in the run-up to the vote on bombing Syria last year. It has, however, brought thousands more people into active politics, canvassed on behalf of Labour candidates in various parts of Britain and has also said it will not campaign for the de-selection of MPs.
And, despite the mixed feelings it attracts, Momentum is here to stay. So the role and behaviour of its members matters to everyone in Labour, whatever their stance on the group.
In the meantime, Walker's comments overshadow Labour. Corbyn used his conference speech to give what sounded like his strongest condemnation yet of prejudice, saying: "Let me be absolutely clear, anti-Semitism is an evil, it led to the worst crimes of the 20th century, every one of us has a responsibility to ensure that it is never allowed to fester in our society again."
The words were strong but need to be followed up with action. Corbyn does not run Momentum but he could ask his supporters to send a clear message to the public that nobody in this campaigning group can be linked to anti-Semitism in any form.
Walker has been suspended from Labour and will most likely be expelled. After the Chakrabarti review the party has a tougher procedure for tackling prejudice. Momentum must learn from this. There is no place for anti-Semitism in Momentum. There is no place for anti-Semitism anywhere.
More from LabourList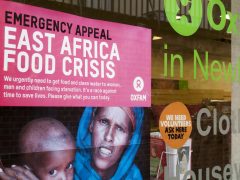 Comment
Someone in East Africa dies of hunger every 48 seconds. This is the result of the imperfect storm…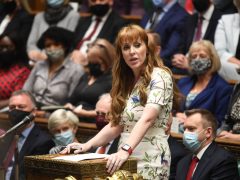 News
Angela Rayner has accused Boris Johnson of "watering down the rules to save his own skin" after the…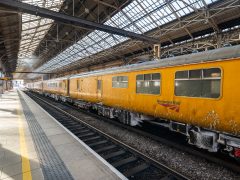 Comment
Network Rail, the company that owns and maintains Britain's railway infrastructure, has recently announced plans to cut over…