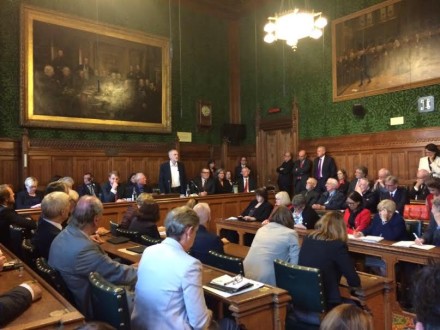 Rosie Winterton was cheered by Labour MPs last night just days after she was sacked as chief whip.
MPs and peers meeting for the first time since the re-election of Jeremy Corbyn gave warm support to Winterton – who was replaced by Nick Brown after six years in the role – before questioning the leader on Brexit and Labour's voter ratings, which slipped to a new low yesterday when an ICM poll gave the Tories a 17-point lead.
The meeting came as Corbyn continued his reshuffle by appointing ten more MPs to frontbench positions, including eight returned to shadow ministerial positions following the summer revolt.
Corbyn appealed to MPs to "move forward" after he completed his shadow Cabinet reshuffle while allies denied it had been a "stormy meeting" of the like seen earlier this year.
"The appointment of Nick Brown, the replacement of Rosie Winterton… as Jeremy said Rosie has played a very effective and strong role as chief whip for six years and he was effusive in her comments about her when she left," Corbyn's spokesman told The Independent.
"I think it's clear there needs to be a resetting of the relationship with the PLP and the way it operates – and after a year, from Jeremy's point of view, it's necessary for the parliamentary operation to be reset in a way that effectively represents his mandate. It's not making a big critical point about the previous chief whip to say that it's time to appoint a new one who can play a different role in the new circumstances we're in."
Backbench MPs asked a series of questions amid public uncertainty over Labour's position on Brexit and freedom of movement. It follows the apparent contradiction over immigration between Corbyn and Sir Keir Starmer, the new shadow Brexit Secretary, who on Sunday told Andrew Marr the number of people entering Britain "should be reduced".
"What's the plan, Stan?" asked Barry Sheerman last night, according to The Guardian, while Emma Reynolds – a former shadow Europe minister – called on Corbyn to take a stronger position on freedom of movement.
The party leader believes that action to prevent the undercutting of wages and to halt the exploitation of migrant workers is the main way to reduce the level of immigration.
David Cameron repeatedly missed a target to reduce immigration to the "tens of thousands" and the goal appears to have been shelved under Theresa May.
More from LabourList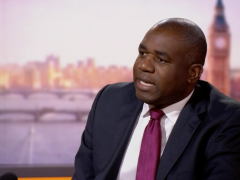 News
The Andrew Marr Show Shadow Justice Secretary David Lammy confirmed that Labour wants students to be able to return…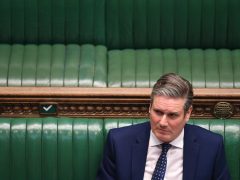 News
The Labour Party has overtaken the ruling Conservatives in polling on voting intention for the first time since…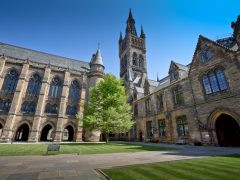 Comment
Over the past few weeks, students from across the UK and further afield have been either returning, or…