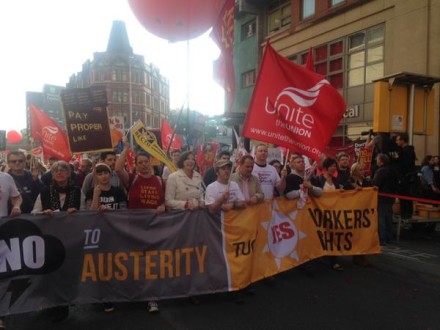 As the battery of poor economic indicators grows it becomes increasingly clear – if there was ever any doubt – that this Government has no adequate plan to deal with the scale of economic shocks that is likely to unfold in the wake of Brexit.
For Theresa May to deliver, as she did at the G20, the benign soundbite that she and her ministers will "continue as we have done in Government over the last six years – ensuring that we're a country that can live within our means" disguises the deep damage that has been wrought on this country and the damage that may yet lie ahead.
Austerity has been the very economic policy that has helped to further entrench the anxiety and powerlessness felt by many as public services and benefits have been needlessly and ruthlessly cut and employment and collective trade union rights weakened. This country comes second only to Greece when it comes to the largest falls in wages experienced by working people. Such is the downward pressure on pay caused by Government policies since the financial crash that we have still only made up half of the hit to weekly earnings since the recession.  As inflation begins to increase we may now be heading towards a cost of living crisis.
It is from this dreadfully low bar that further drops in living standards, caused by Brexit and the Tories' austerity policies, will occur. The Treasury's collection of independent forecasts in September 2016 put the forecast for GDP growth next year at just 0.9 per cent – but back in March the OBR was forecasting growth next year of 2.2 per cent.
Unite has already raised our concerns that the uncertainty being caused first by the result of the EU referendum and then the Government's reaction has led to manufacturers and other companies putting their investment decisions on hold – again in a context where investment levels had not recovered their pre-crisis levels because of ministers' actions. That Philip Hammond has asserted the fundamentals of the UK economy are strong would be funny if only the desperate impact on society through lost jobs, wages and rights was not a very real looming possibility. The very worst impact of austerity is likely to be still to come.
Because none of this is an accident or inevitable – it is a considered political choice.
The labour movement has been proven correct, time after time, on the need for an economic policy – such as the Labour Party is putting forward – based on sustained public investment in our infrastructure to generate sustainable economic growth, develop the industries of the future and transition to a high-skill, low carbon economy.
This investment is necessary to create the sustainable, higher levels of economic growth that will then "crowd-in" private investment and be the bedrock that enables an industrial strategy to flourish, give us a path out of austerity and properly resource the public services we need and deserve. This can help create decent work for all with stronger employment and trade union rights. Such an approach has become even more necessary in the wake of Brexit.
Alongside calls to maintain access to the EU single market, Unite has called for the Government to urgently bring forward investment in our infrastructure to limit the economic shocks we are threatened with, to protect employment rights underpinned by EU legislation and to put aside partisan differences and recognise that measures such as Labour proposals for a National Investment Bank and regional investment banks represent what is urgently required. Also measures such as the ending of the public sector pay cap, ending cuts to benefits and accelerating the increase of the statutory minimum wage to £10 an hour can help to protect the lowest paid.
But the Government has continued its adherence to an economic policy which has needlessly and relentlessly made this country more unequal, more divided and led to deeper poverty through austerity. Its commitment to entrenching divisions can be seen here, in its calls for firms to list foreign workers and in the return of grammar schools. This is about the reshaping of society to one that insulates the wealth and privilege of the very few and holds the rest in a state of insecurity, struggling to get by.
In recent years there has been a growing chorus of voices, organisations and protests against this with trade unions and wider civil society joining together through campaigns such as the People's Assembly Against Austerity. This has resulted, of course, in the election of Jeremy Corbyn as leader of the Labour Party. With John McDonnell as shadow Chancellor, Labour has staked out an economic policy that can transform society for the better. How we reach into local communities, and turn some of the despair that fuelled the Brexit vote into hope for a more positive future in the teeth of an unfolding further living standards depression, is the very real challenge of our time.
On Saturday, Labour members who are part of the People's Assembly Against Austerity, through the Labour Assembly Against Austerity, will come together to discuss how we can further press home the urgency and necessity of our alternative economic policy. By organising across our labour movement and wider society I believe we can force this government back – Labour has over the past year wrung several important concessions from them. We now need to organise to win the power to implement these policies – or we risk this government condemning us to a bleak future.
Steve Turner is assistant general secretary of Unite and co-chair of the People's Assembly Against Austerity and the Labour Assembly Against Austerity, which is hosting a major national conference on Saturday October 22. Winning With Jeremy — Labour's Alternative to Tory Austerity will feature John McDonnell, Diane Abbott, Jon Trickett, Richard Burgon, Catherine West, Professor Victoria Chick, Christine Shawcroft of Labour's NEC, Manuel Cortes, TSSA general secretary, and others.
It takes place from 10am to 5pm at Student Central, Malet St, London, WC1E 7HY.
Register online or on the door
More from LabourList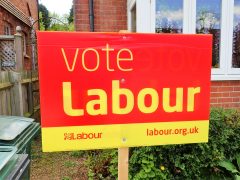 Comment
Rishi Sunak announcing a windfall tax on oil and gas firms this week is a clear vindication for…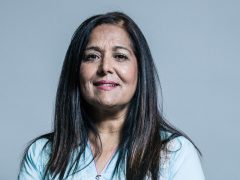 Comment
Boris Johnson's Conservative Party won a mandate to 'level up' the UK at the 2019 general election. The…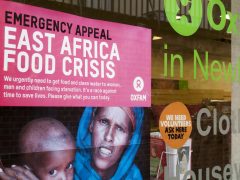 Comment
Someone in East Africa dies of hunger every 48 seconds. This is the result of the imperfect storm…