Tony Blair today ruled out a return to frontline politics but claimed the Labour Party had been "captured by the far left" for the first time in its history.
The former prime minister said there was "just too much hostility" for him to resume day-to-day political involvement but said he aims to prompt debate about "where the progressive forces particularly find their place".
He also renewed his criticisms over Jeremy Corbyn under whose leadership, he said, party has been left in a worse position than even in the 1980s.
In a wide-ranging interview he also said Brexit could be "stopped", if the British people decided the pain outweighed the gains, and explained why he was winding down many of his business interests in order to concentrate on charity work.
Blair's future has been the subject of intense speculation over the summer and autumn. Having kept a lower profile in Britain during Ed Miliband's leadership of the Labour Party, he has spoken out several times in recent months over Corbyn, Brexit and the surprise election of Donald Trump in the US.
Now he has told the New Statesman he wants to correct the "misunderstanding" that he could make a full-time return to domestic politics.
"It's a tough business . . . The leadership has been captured by the far left for the first time in the party's history, so we have to see. I hope that the Labour Party realises that it has a historic duty to try to represent people in this country who need our representation desperately. I hope it rediscovers the fact that the government that I led and that Gordon Brown led actually did a huge amount for the people who were left behind by the policies of the previous Conservative government."
Labour has struggled in the opinion polls which have consistently handed the Tories a double-digit lead. At the same time Corbyn has trailed Theresa May by up to 56 points on personal ratings, which record whether voters think a politician is doing a "good" or "bad" job.
On Monday Labour's ruling national executive was told the party is planning to move offices as it gears up for an early general election but Blair struck a pessimistic tone about the prospects of unseating the Tories – as well as denying making derogatory remarks about Corbyn.
"I did not call Jeremy Corbyn 'a nutter'. I don't think he's a nutter. I just think he is someone on the far left of politics and he's been consistent for the last 35 years that I've known him, which is fine. I don't think that's an unprincipled position. I just don't think it's a position that is either correct or one from which he can win an election. But I may be wrong, so let's wait and see."
More from LabourList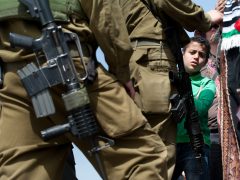 Comment
Before I was elected as a Labour MP, I worked for the Youth Service in Wales. The Welsh…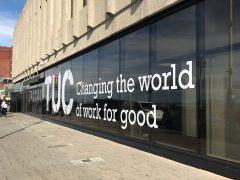 News
Analysis published by the TUC has found that extending statutory sick pay protection to all workers, by removing…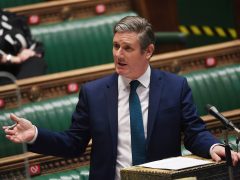 News
Matthew Doyle, a former press spokesman and adviser to Tony Blair, has been appointed as Keir Starmer's interim…