Backbencher Dan Jarvis has warned that UKIP's new leader could turn the party into a significant threat to Labour in England if it becomes a "cohesive political force".
"It is clear to me that the UKIP fox is in the Labour henhouse and we have got to make a decision about what we want to do about that fox", Jarvis said.
The former paratrooper also used a Times interview to call on Labour to commit itself to a cap on immigration.
Describing as "sobering" the fact that many former Labour voters who say they will now back UKIP, Jarvis warned that Nigel Farage's escapades in America with Donald Trump "further legitimises UKIP".
He also highlighted the decline of the Labour vote in some former safe seats Tony Blair's government waived transitional controls on Eastern European immigrants coming to Britain in 2004. This, and Labour's later failure to deal substantively with immigration under Gordon Brown and Ed Miliband, contributed to public perception of the party today.
"The rate of change has been quite rapid. The concern that people have about us as a political party is that either we don't see it, or we don't care about it," Jarvis said.
His comments come at a time of debate on the issue in the Labour party. Diane Abbott, shadow home secretary, has been critical of those seeking to "out-UKIP UKIP" saying that such a move is impossible, and would alienate existing Labour voters. Writing in an article for LabourList earlier this month, she said that Labour "would have to travel a very long distance" to win over those considering UKIP, thus losing current voters.
Jarvis added to her criticisms of UKIP but spoke out against Abbott's decision not to appoint a shadow immigration minister, saying that he wasn't sure that she appreciated the mood of his constituents, and invited her to Barnsley to ensure she "gets it".
He warns of those who might sneer at patriotism and the flying of flags, saying that ""I don't think that we should allow UKIP or political factions on the right to claim that they are the patriots in this country. These are things that the public takes seriously, that cuts through."
Earlier this month, Ian Austin, MP for Dudley North, argued in a piece for LabourList that the party must address people's fears on immigration, and engage in the debate. Otherwise, he warned, those people with reasonable concerns will be pushed towards more radical extreme parties if they feel they aren't listened to and they would never listen to Labour on other issues, like the NHS if they feel ignored.
According to research done by former Miliband pollster James Morris, there is "no floor" for how much support Labour could lose if it does not address the threat from UKIP. In interview based research he did in industrial towns in Greater Manchester, he found that immigration was the central concern of voters who had previously supported Labour but who now favoured UKIP.
In an article he wrote for LabourList, Morris said that "if the Labour Party doesn't stand for cleaners, care workers, joiners and warehouse pickers, it's hard to know what the point of the Labour Party is", referring to the people he interviewed in his research.
Jarvis agreed with Abbot's sentiment, if not the conclusion, in an article in The Mirror, saying that: "Any attempt to 'out-UKIP UKIP' won't work. UKIP provides a home for anger but no answers. Our task is not only to listen but to give answers."
More from LabourList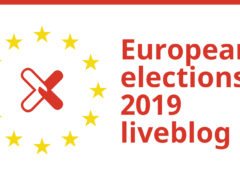 News
Welcome to our European elections 2019 liveblog. Polling day was Thursday, but we've had to wait for all…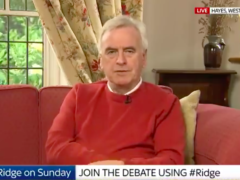 Video
The Sunday shows were dominated by Tory leadership contenders, with no-deal-advocating Esther McVey on Sky and "conviction Brexiteer"…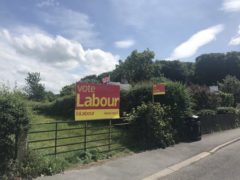 Comment
One thing that seems conspicuous by its absence is any analysis of the recent local government elections at…