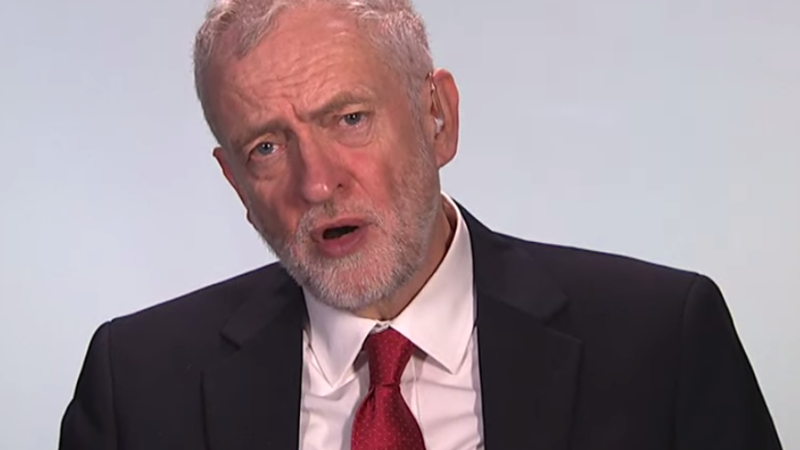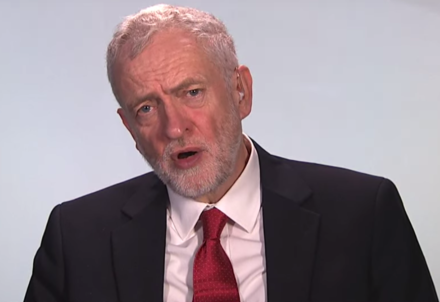 Don't call it a re-launch. The attempt to reframe Jeremy Corbyn as a populist politician is, however, underway.
After a quiet first week of the year Corbyn was back on our screens today with an array of interventions on the Today Programme, Good Morning Britain and Sky News, above. In discussing Brexit, immigration, rail strikes and a "maximum earnings limit" he dropped a payload of news and views that sent a jolt through the labour movement.
Did it work? That depends on your definition of success – but what is clear is that Corbyn is trying to move towards a more plain-speaking style. The shift in tone comes after aides told newspapers that the Labour leader would be put forward as a leftwing populist politician – ok, let's call it a re-launch – in a bid to tap into the public anger seen on both sides of the Atlantic with the vote for Brexit and the election of Donald Trump to the US presidency.
Millions of people feel frustrated that they are working harder, for longer, only to live in a society where the gap between the super-rich and the poor, and even between the high-rollers and the middle classes, seems to be widening. Corbyn gets this, and believes he is the man to speak on behalf of those who feel voiceless.
Then there is other page of the Trump playbook which we are told Corbyn might borrow – the tougher stance on a hostile media. Rather than be cowed by outlets which he felt he could never win over, the Republican candidate used negative stories to highlight the absence of straight reporting. Attacks which might have prompted dismay among a leader's allies could be dismissed as the outpourings of an establishment determined to retain its stranglehold on privilege when it came under attack, the theory goes.
Be in no doubt, this is a high-risk strategy. But it is also understandable. Ed Miliband's dealing with journalists over five years in Opposition were cordial, and the then leader provided a rich source of strong attacks on David Cameron that were leapt upon by the Tory press as well as the more liberal papers, only for The Telegraph, the Daily Mail and The Sun to lambast him repeatedly during the election campaign. Ed M was, we were told, in the pocket of the trade unions and a risk to the country. All nonsense, of course, but none of the tirades came as a surprise.
The lessons were clear. Don't believe that an appetite for taunting the Tories will translate into support for Labour policies. I'm sure Miliband's spinners realised this and Corbyn's team – having seen the press lay into their boss from day one – now seem determined to switch styles.
"What we have been doing has not worked, we know that," a senior party official told Politico. "There is no bunker mentality. We have got to change tack."
This means calling out the press on their distortions. Of course, returning fire won't make life any easier, but one can see why Corbyn's team have apparently come to this conclusion. The simple truth is that negative stories are often the best-read – there is no shame in admitting that. As someone who has spent much of their adult life working on newspapers, it is clear that bad news sells. I was never asked to cover a story in which a person of authority assured the world that everything in their remit was ticking over quite nicely.
The challenge for Corbyn will be to get his message across amid the sound and fury. He was never the most accomplished at delivering a soundbite – indeed he made a point of shunning them – but today, as he was interrogated over the fresh wave of strikes at Southern Rail, there was evidence he had honed his technique.
"We provide the rails, we provide the trains and they make the profit from running them," he said. It was a good line, and he landed it not on an obscure policy point but on rail nationalisation, a reform for which millions of voters from left and right have shown an appetite.
The downside was that this was on a day when Corbyn is delivering a speech on Brexit. He had a couple of strong stories coming out of that overnight – an attack on the "ruling elite" which delivered a vacuum over withdrawal from the EU and then a shift in Labour policy in which the party accepted "fair rules and reasonably managed migration"– but they may have been overshadowed by the newsy items that followed. Rail nationalisation, a willingness to join the strikers on the Southern Rail picket line and then a demand for a "maximum earnings limit" in a bid to tackle inequality. And he did mention the NHS crisis, contrary to some reports.
From too little news to too much? It would be unfair to criticise him for failing to generate sufficient page-lead stories in national newspapers, only to pull him apart when he does, but Corbyn delivered a raft of opinions that showed signs he is embracing a new populism. Don't call him a "left-wing Trump" – the two men are too different for that and you cannot insult women in the way The Donald does from a socialist stance. Today's TV gigs tell us, however, that Corbyn is changing. It could be a bumpy ride but it will not be boring.
More from LabourList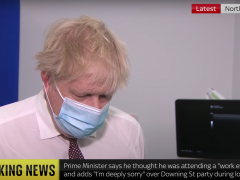 Video
Dominic Raab, Rishi Sunak and Boris Johnson have already given three car crash interviews today. The Justice Secretary…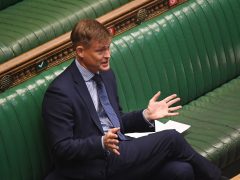 Comment
It is now over 1,650 days, or four and a half years, since the Taylor review was published.…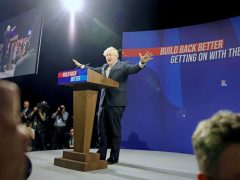 Comment
It's clear now. Boris Johnson misled the House of Commons in December with untruthful assurances that allegations of…