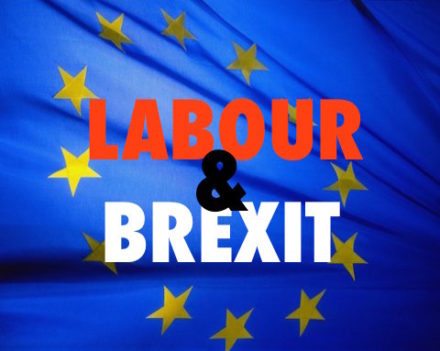 21.40 Corbyn has said that tonight's vote, and the three-line whip for article 50, shows Labour respects the result of the referendum. You can read his comments in full here.
21.00 Corbyn and Lewis have each issued statements about the latter's departure. We have them here.
20.40 We have a full story on Lewis' resignation as shadow business secretary. Article 50 was passed by an overwhelming majority in the Commons. Some 52 Labour MPs rebelled against the three-line whip.
20.00 Clive Lewis has quit the shadow cabinet over Brexit.
18.00 The Brexit debate has now finished after minister David Jones wrapped up the session. Votes are expected to run until 8pm.
17.45 Sue Hayman, Workington MP, has warned of "great disruption" in the nuclear industry and spoken up for Britain's involvement in Euratom, the European nuclear co-operation institute. Hayman is a West Cumbria MP whose seat is close to Sellafield.
17.20 Liam Byrne is not convinced by the government's approach on courts, saying: "This idea that foreign judges are anathema in this place is, of course, a complete fiction. Indeed, this very afternoon the Government has solicited our support for the CETA agreement, replete with the new investor state dispute mechanism: a new court populated, I would argue, not with British judges but with foreign judges. So in fact this idea that foreign judges are about to be removed and extracted from the body politic in this country is of course a nonsense. That is why I think we must argue that one of the most important tribunals that oversees the law in this country should remain in place, because that court is the European Court of Human Rights." I've taken the quote itself from PoliticsHome.
17.00 Catherine McKinnell has reminded the government of her question on whether the regions most effected by Brexit have been consulted. "We are still no closer to knowing what role representative from all regions of England" will play in the negotiations, she says.
16.50 Shadow cabinet minister without portfolio Andrew Gwynne has written for us, warning that the cuts to the civil service mean that Theresa May will struggle to negotiate a good Brexit deal.
16.40 Mary Creagh, Wakefield MP, has made clear her anger about the SNP's "filibuster" last night which meant environmental impacts of Brexit could not be fully discussed. She warns that regulations on air pollution standards could be reduced.
16.20 Phillips highlights a case of a woman having a restraining order extended across borders, because of cross-EU collaboration on policing. She fears that these important features have seen little consideration – and no mention in the white paper.
16.10 Seema Malhotra has warned that we should be cautious about any warm words in the white paper, given the determination of some Leave campaigners to reduce workers' rights in the aftermath of Brexit. Melanie Onn, MP for Great Grimsby, proposed legislation to guarantee workers' rights after leaving the EU. This was filibustered by Tory MPs.
16.00 Jess Phillips is now speaking in defence of womens' rights and workers rights, which many fear would be more fragile after exiting the EU – as they could be eroded by secondary legislation. "There isn't a single mention of equality in the white paper" she said.
15.50 Albert Owen, Ynys Mon MP, has said that the nuclear industry wants assurances on what will happen after we withdraw from Euratom.
15.45 Flint also warns against stepping back from key European efforts to tackle issues such as tax evasion and gender based violence.
15.40 Caroline Flint warns in her speech that not discussing immigration has left space for the far-right to dominate the debate.
15.10 Gapes ends his speech by saying that it is a "disgrace" how little time was allocated to debate the bill, saying that it's a "stitch up" from the government.
14.50 Mike Gapes, MP for Ilford South, is giving an impassioned defence of the rights of EU citizens in Britain. He says the government must do the right thing and guarantee their right to stay.
14.30 Here's our write-up of today's PMQs. The leaked text messages from Surrey council leader David Hodge suggesting that a "sweetheart deal" was offered to the Tory council area – which includes the constituencies of the chancellor and health secretary, dominated Corbyn's questioning.
12.45pm PMQs has finally concluded. There was no great Tory attack on Corbyn over the Brexit vote and the leader scored some hits over the Surrey council text messages. We will have a write-up of the session shortly.
12.40pm Liz Kendall, the former leadership contender, had time before the end of PMQs to challenge May over the attempt to "con" the Commons with her climbdown on Brexit last night.
12.30pm PMQs is drawing to a close. Corbyn had one of his stronger sessions and was able to brandish copies of text messages which he said were sent by the boss of Surrey county council to a senior aide at the Communities and Local Government department and claims they show evidence of a "sweetheart deal" to get the local authority to call off its planned referendum on a rates rise.
11.15am Clive Lewis has made clear he is still weighing up his decision on article 50. "I'm going to make my mind up. I don't know. Lot on my plate. See what happens in the lobby today" and when asked whether today is his last day in the shadow cabinet he reportedly said: "I've got to make a decision on how I vote," he told the BBC's Norman Smith today.
10.30am Labour backbencher Diana Johnson has written for my old paper, the Yorkshire Post, about why she voted to trigger article 50 last week. The Remainer and Hull North MP writes: "I've received plenty of advice. I will now give some back. Remainers should accept the referendum result and get behind the huge undertaking of trying to obtain the most progressive and positive outcome."
10am Starmer has set out the three shifts in her stance which May was forced to make yesterday. You can read the shadow Brexit secretary's LabourList piece here.
9am Keir Starmer has hailed the impact of "Labour pressure" for helping to achieve three Tory concessions on the parliamentary votes on Theresa May's Brexit deal.
8.30am We have a great piece from Labour MEP Richard Corbett on the circumstances in which his Commons colleagues would be entitled to oppose a "hard Brexit".
8.15am Welcome to the LabourList liveblog. It is Peter Edwards getting things underway. We will have all of the Labour news and debate today, in the run-up to the MPs' vote on the formal process of leaving the EU, which is expected to take place at about 8pm.
More from LabourList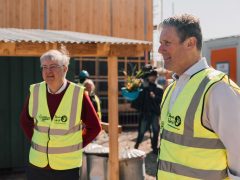 News
Mark Drakeford, the Labour leader in Wales and First Minister of Wales, has called for internal party reforms…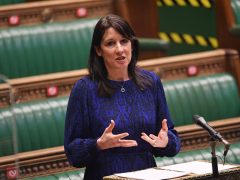 Comment
Rachel Reeves put some more flesh on the bones of Labour's economic policies today. While we await Boris…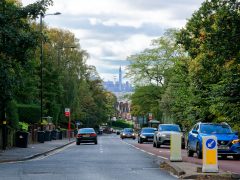 News
Labour has set out its selection timetable for choosing a new parliamentary candidate in Birmingham Erdington ahead of…