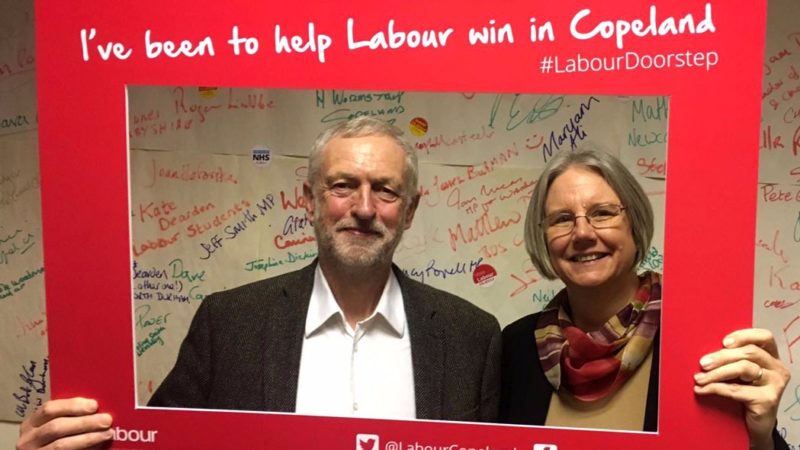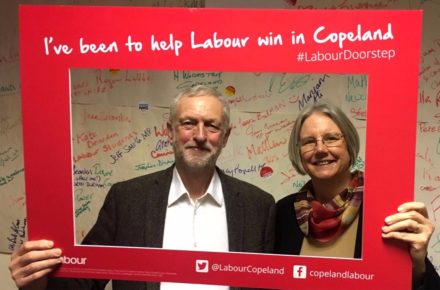 John McDonnell toured the television and radio studios looking for someone to blame for the Labour vote falling 2.2 points in Stoke-on-Trent Central and a huge 6.7 points in Copeland – where Theresa May become the first prime minister since Margaret Thatcher to take an opposition-held seat at a by-election. All he needed was a mirror.
There has been a lot of talk in the Westminster bubble and local party meetings about the way Jeremy Corbyn is just not up to running a modern political party. How Seamus Milne can neither keep the communication on message nor the strategy on track. How they are prioritising Stop the War over Labour candidates or how McDonnell chooses to pull out the "Little Red Book" at the despatch box. How simple things do not get done and open goals are missed.
In Copeland none of this stuff mattered. It was all about politics. Corbyn, McDonnell, Milne, Diane Abbott and the rest are ideologically against the main source of employment in West Cumbria: the nuclear power industry. It is in their raison d'être to resist nuclear but these jobs are the greatest source of dignity for thousands of GMB and Unite members.
We are the party of working people but everyone in Copeland knows there is no alternative employment ready to fill the void if Corbyn and his entourage get their way. This is core to their hard-left politics.
Opposing nuclear – weapons rather than power – has been central to the establishment of Momentum and Corbyn, even as party leader, has spoken on platforms against Labour policy on the issue. The idea that voters in Copeland do not see their neighbours in the Barrow shipyard as canaries in the mine is fanciful. They know that unilateral disarmament is the step immediately before the abolition of civil nuclear power. They clearly felt they had to make a stand.
Labour woke up to the news that voters in Copeland felt it more important to send a signal to Labour its leadership – and its plans for their jobs, were it ever to get into power – than hit a Tory government on the nose for actually closing their maternity unit and urgent care centre while the campaign was running.
Considering the prime minister's flat-footed handling of the issue when she visited the consistency, this should be even greater cause for concern. This focus, and these favourable conditions, will not be present at the next general election, when voters will be looking for answers on national security and economic management. If the NHS cannot save a once safe Labour seat in a by-election, it really is time to stop and think.
Many of the rules of politics feel up in the air at the moment but some old adages still apply: oppositions peak mid-term, particularly Labour ones. Yet we are going backwards. Neil Kinnock won four by-elections in the 1987 parliament only to lose all those seats again in 1992. Ed Miliband won Corby at the equivalent point of the cycle and then lost it on polling day 2015. To lose a Labour-held seat only spells disaster.
Even where we won in Stoke Central, we went backwards. The swing against Labour in Stoke, let alone Copeland, if repeated at a general election would decimate the parliamentary party. Potentially to a place from where it would be impossible to recover.
McDonnell and a small number of shadow cabinet members are the only ones keeping Corbyn in office. It is time to accept his rumoured wish to resign. Failing that they condemn the Labour party to the same fate as the hard-left's leadership of the party – irrecoverable decline.
More from LabourList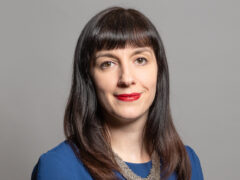 Comment
Wednesday is the government's chance to rise to the scale of the challenges that face our country. With…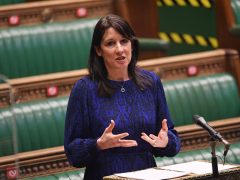 Comment
The recently published Renaissance report offers some inconvenient truths for our movement, none more so than the realisation…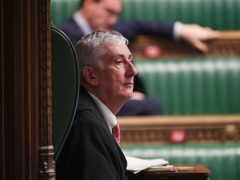 News
Speaker Lindsay Hoyle has vowed to "do everything in my power" to ensure that ministers are called to…