I never imagined myself quoting Elton John as the focal point for a discussion of the future of the Labour Party. But whether it was Elton or Blue that sang the words, it seems they were on to something: "sorry really does seem to be the hardest word".
As we all know, an apology by itself never solves a problem – for that, we must change our ways and learn the lessons of our mistakes. But saying sorry sometimes has to be the starting point.
At the last general election, I campaigned day in day out as the parliamentary candidate for Bristol North West. A Tory-held seat, this was a target seat for us: we needed to win it to be in government. But many people had decided that they didn't want to hear my pitch, even before they had opened the door. A response that has continued and worsened for Labour over the past few years.
As Elton said – along with the Labour Party and other social democrats across the world – what do I have to do to make you love me? There was a time when people loved the Labour Party and its programme for government, let's not forgot. But today, they don't even want to talk to us. So what have I gotta do to be heard? What have I gotta do?
OK, I'm stretching the lyrics, but it was clear at the last general election that we didn't know what we had to do to win. And it really was because sorry seemed to be the hardest word.
I remember the meeting well. A room full of key seat parliamentary candidates in the old Labour Party office. Ed Miliband, Ed Balls and Douglas Alexander were our hosts. I raised the elephant in the room question about what our response should be on the doorstep to our lack of "economic credibility". I was told that we weren't to focus on the past, but on the future. That we needed to move the conversation away from the 2008 recession – for fear of giving credibility to the Tory attacks on Labour overspending – and talk about something else instead. That really didn't feel like the right answer, and so I welcomed Ed Balls going off script and nearly apologising when, in 2014, he said: "All of us in our lives get things right, but all of us make some mistakes and the last Labour government didn't regulate the financial services in a tough enough way."
On reflection, I think we should have had said sorry more fully. No excuses or deflection, but simply sorry. Not for the 2008 recession: it's clear that wasn't a Labour Party policy issue. Nor should we have said sorry for investing in our schools and hospitals and communities. But we should have said sorry about the recession happening on our watch. Wouldn't that have been a good start? So instead of talking about our "budget responsibility lock" in our manifesto – which whilst a good policy meant stuff all to anyone outside of Westminster – we should have said something like:
"This recession has been awful for our country and for most of you. It happened on our watch and we didn't see it coming. We're sorry. But this is how we're going to fix it." 
I'm no special advisor or pollster but, on a very human level, I do think that saying sorry could have helped, and that we probably still need to do so.
Which takes me to the current state of our Labour Party. It's a sad, sad situation. And remarkably, it seems to be getting more and more absurd. But what we don't seem to be able to do is talk it over. And we really should.
Our polling is awful. Labour voters are going to vote for Theresa May. Credible parliamentary opposition seems to be coming from the Tories – be they on the back benches or editing the London Evening Standard. And before anyone accuses me of being a right wing so-and-so with a genetic predisposition to wanting to privatise something, let me confirm that I'm not part of a Blairite coup, nor am I particularly interested in who wins the general secretary election for Unite. I'm just looking at the Labour Party in the same way that millions of normal people do across the country.
Factional battles to one side: it must be blindingly obvious to everyone involved that we're not in a good place. And as someone who has invested a lot of time and money into the Labour Party over the past decade and more, I feel like I'm now due an apology too.
I care deeply about our country. And I'm more concerned than ever about what our future holds. But my party has decided that it's more interested in winning old internal battles.
We're on the brink of an electoral disaster. We will lose excellent Members of Parliament, and Britain risks becoming a two party state: with the nationalists in Scotland and the Tories in England. 
So I'm going to get on with my life, along with millions of others, and help where I can on the issues that matter the most to me. In the meantime, saying a simple sorry on the economy would help Labour to become a serious force in British politics once again and win a hearing on all the areas on which the Tories are failing our country.
Darren Jones was Labour's parliamentary candidate for Bristol North West at the general election and served as chair of the Bristol mayoral campaign.
More from LabourList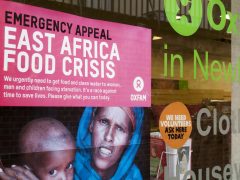 Comment
Someone in East Africa dies of hunger every 48 seconds. This is the result of the imperfect storm…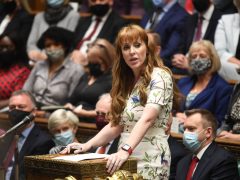 News
Angela Rayner has accused Boris Johnson of "watering down the rules to save his own skin" after the…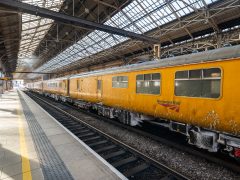 Comment
Network Rail, the company that owns and maintains Britain's railway infrastructure, has recently announced plans to cut over…