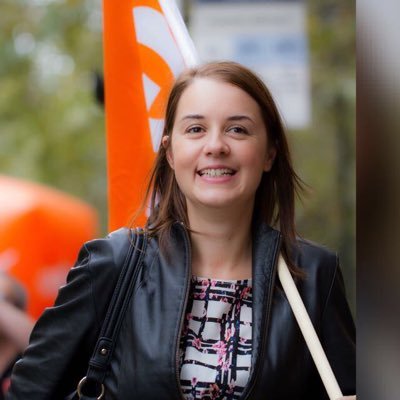 Win, and Jeremy Corbyn is propelled to Downing Street to preside over a socialist government. Lose, and the focus of the parliamentary party turns to a contest for a new leader.
Either way, and the new MPs for Hull West, Nottingham North, Lewisham West and – well you know the rest – will be crucial to Labour's next turn.
No, Emma Hardy, Alex Norris and Ellie Reeves will not be candidates for the top job straightaway, just as Keir Starmer didn't fancy an ambitious run on day one in 2015.
But this new wave of Labour politicians will, provided they hold on to those majorities, help decide how Labour responds to the election result. And that's why the selections to replace the 13 retiring MPs have been fought over so intensely this week, with the make-up of the candidates' panel the source of such fascination.
First up for the new MPs comes a decision on the leader. Win, and they will no doubt want to give prime minister Corbyn – the man who pulled off the greatest of upsets – a chance to deliver his vision from Downing Street.
Lose, and they will lose patience with him immediately. But they, and all those Corbynsceptic Labour MPs sent back to Westminster for another term, will have to overcome the political hurdle of the mooted McDonnell amendment, which aims to cut from 15 per cent to five the share of MPs and MEPs needed to get a leadership candidate on the ballot paper.
This is why Labour activists up and down the country are hotly debating what once seemed an arcane rule change but is now central to Labour's future direction. If the threshold drops to just five per cent, then it is suddenly a whole lot easier to put a left-wing candidate before members. And then all bets are off.
As the commentator and Blair biographer John Rentoul pointed out, this week, the consequences of a heavy Labour loss will not necessarily help the army of centre-left MPs opposed to Corbyn.
"If Labour is heavily defeated on 8 June, the number of MPs needed to reach the 15 per cent threshold would fall," he wrote in The Independent.
"If the number of Labour MPs, 232 at the last election, fell to 150, any candidate would need the support of 26 MPs and MEPs to stand (because there are, until 2019, 20 Labour MEPs). In other words, precisely the number who supported Corbyn in his second leadership campaign."
The gears will start shifting on June 9 – but may begin slowly. If Corbyn loses then he will resign. By the time the result from the final seat is declared, he will be a 68-year-old who packed two leadership elections, an EU referendum and a general election into a 25 packed months. There would be no chance of him fighting a second general election. But there would also be no guarantee he would quit immediately. He and his allies could well seek to stay on until September in the hope of achieving the McDonnell amendment and other key rule changes at party conference in Brighton.
These are just some of the reasons why selection contests, whether through party members of officials at HQ, are pored over so intently. As academic Tim Bale put it in a Conversation article entitled Corbynism might not actually end – even if Labour loses the election, a "handful of new MPs" could determine who leads the Labour Party after the election.
This week the panel of reps from the national executive committee (NEC) and regional boards have picked local candidates with a track record of service to their community: Reeves grew up in Lewisham; Hardy is a councillor in Hull; Steph Peacock is a GMB official in the Midlands, admittedly a little way south of Barnsley; and Norris is both a Unison official and councillor in Nottingham.
Whether you support or oppose the politics of these candidates, it is clear why the arbiters came to these choices. The group – made up of Corbyn, Tom Watson, NEC chair Glenis Willmott; CWU deputy general secretary Andy Kerr; senior Unite official Jim Kennedy; Unite official Diana Holland but who sits as Labour treasurer; Unison official Keith Birth; longstanding NEC rep Ann Black and GMB national officer Cath Speight – breaks off into panels of three who then have to settle on a name, whether through policy, personality, profile or a combination of all three.
More announcements are expected tonight with the rest coming on Friday. These selections aren't just important for the aspiring MPs, they could have a huge impact on the future of Labour, win or lose.
More from LabourList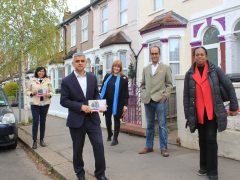 Comment
As Londoners head to the polls tomorrow, Labour sources are warning that they are "expecting a considerably worse…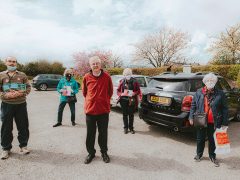 Comment
"People have realised that Wales can use its powers independently," Jane Hutt explains to me. "But Welsh Labour…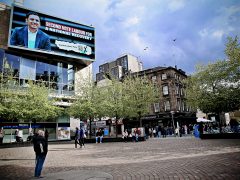 Comment
Labour started off in 1999 with every constituency seat in Glasgow, and it stayed that way until 2007,…