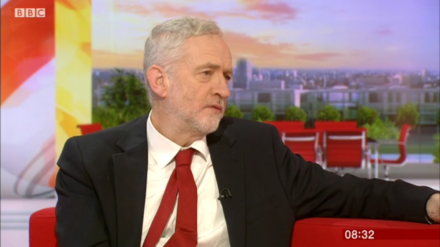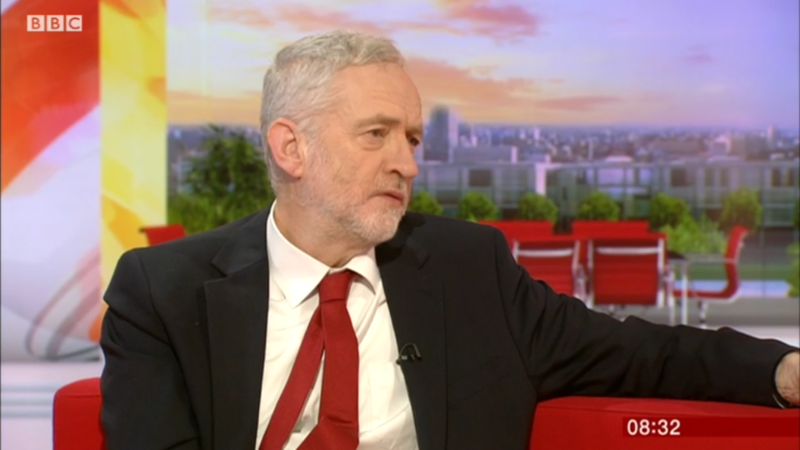 Jeremy Corbyn tonight went where so many top politicians fear to tread – a face off with interview king Andrew Neil.
That he emerged relatively unscathed, however, despite an intense grilling over his past contact with the IRA, showed just how unpredictable this election has become.
Corbyn followed in the wake of Theresa May, who was emphatically skewered by Neil a week ago, just hours after she had announced what the veteran journalist described as an "uncosted and half-baked" u-turn over the cost of social care.
May went into her television showdown on the back foot but Corbyn was entitled to feel confident, however, after a Times/YouGov poll showed he had narrowed Labour's deficit on the Tories to just five per cent.
The Labour leader's toughest moments came at the start as Neil went straight for the topic of terrorism. This is, of course, the most critical issue of the day after the senseless murder of 22 people in Manchester.
Corbyn had been accused of inflaming the issue after he delivered a controversial speech in London today when he linked acts of terrorism on British soil with our involvement in a series of foreign wars.
Whatever one thinks of the speech – and to me it felt too soon after the Manchester Arena attack – the Labour leader was well prepared to tackle the criticism of him.
"The parallel that I was drawing this morning was that a number of people since the interventions in Afghanistan and Iraq have drawn attention to the links with foreign policy, including Boris Johnson in 2005, two former heads of MI5, and of course the foreign affairs select committee," he told Neil.
Corbyn's contention that the Britain's involvement in wars in Iraq and Afghanistan has provoked acts of violence against this country is, perhaps, one of the most hotly debated points on the left and has led to him being alternately lionised and loathed by people in his own party.
It is not, however, a new opinion or something that many people will be shocked to hear is held by Corbyn.
The toughest moments for Corbyn came when Neil – editor of the Sunday Times near the height of the Troubles during the 1980s – pressed him over his links to militant Irish groups.
Neil accused him of failing to condemn acts of terrorism and said he had attended scores of "hardline Republican" meetings during the 1970s and 1980s.
This is a difficult area for Corbyn who, along with John McDonnell, has been derided for claims that he helped to influence the peace process which began under the government of John Major and continued under Tony Blair.
Corbyn had resolved, it seemed, to stay calm and take his answers down a notch or two.
His response was a simple statement that "I always wanted and always do want peace", before explaining his actions in the eighties, and it meant he sounded more credible than he has on occasion.
Indeed Corbyn, who is known for his periphrastic answers, has spoken with a more direct style this week. His condemnation of the Manchester attack, repeated in his speech today, made clear his view that the "connections" between Britain's wars and the terror threat "in no way" lessened the guilt of those who kill and maim the innocent.
His statement that "I never met the IRA" rebutted some of the claims around his activities in the eighties. He did later meet Gerry Adams and Martin McGuiness but so, of course, did many other Westminster politicians.
On the renewal of Trident, to which Corbyn has long been opposed but which – in line with party policy – ended up in Labour's manifesto, he deployed some of the diversionary tactics more normally used by other top politicians.
Throughout these exchanges Neil never quite got the better of Corbyn. Of course, the Labour leader's past has been so extensively raked over by newspaper reporters that at times it feels like there is little left to add.
Corbyn will be satisfied that he got his views across on foreign wars and austerity and that Neil didn't score a direct hit on Labour's tax and spending plans which, along with those of the Tories, had received a going over from the Institute for Fiscal Studies today.
To any average voter, who might not swallow the daily swings of politics, the 30 minutes with Neil may have felt like a sober and serious race through some of the biggest problems facing Britain but one that lacked high drama. They will have learnt more from this than from May's desperate stonewalling a week ago but, whether pro- or anti-Corbyn, they are unlikely to have changed their minds on the basis of tonight.
The Labour leader was right to take up the BBC's challenge. In this unscheduled and unpredictable election it seems the public are still making up their minds about Labour's candidate to run the country.
More from LabourList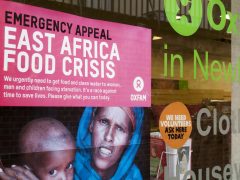 Comment
Someone in East Africa dies of hunger every 48 seconds. This is the result of the imperfect storm…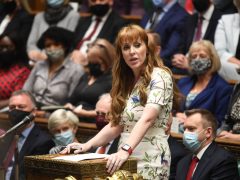 News
Angela Rayner has accused Boris Johnson of "watering down the rules to save his own skin" after the…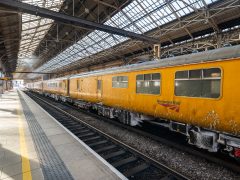 Comment
Network Rail, the company that owns and maintains Britain's railway infrastructure, has recently announced plans to cut over…