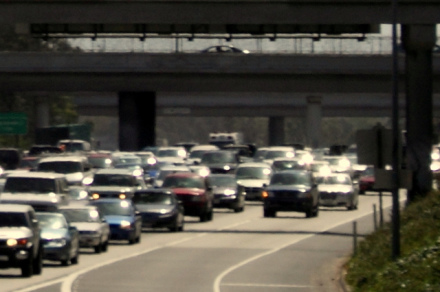 The government is being taken back to court today by NGO ClientEarth over its latest attempt to produce an effective air quality strategy.
A draft third attempt at the air quality plan was published for public consultation just before the general election, but only after a judge ordered the Department of Environment, Food and Rural Affairs to do so. The government had unsuccessfully argued that it should be delayed until after the election because it would drop a "controversial bomb" on the campaign.
When it comes to clinging on to power and putting party politics before the public good, Theresa May's Conservatives are the experts.
Just last week the magic money tree was shaken to the tune of £1bn in order to secure political power for May with the help of the DUP. Even the air we breathe and the "public health emergency" of dangerous pollution levels are being shamefully subjected to the same cynical party political manoeuvres by May.
Not only did the government try to avoid publishing its air quality plans during the campaign but when the plans were finally published at the insistence of the courts, they were so watered down and ineffective as to make them legally challengeable. Tough decisions were ducked and public health put at risk because the government didn't want to present the electorate with the prospect of clean air zones with charging powers before polling day.
ClientEarth's case in court today focuses on the disparity between the air quality plan consultation document and the related technical advice from government experts.
The technical document is clear that the best way of combating pollution is for councils to set up clean air zones with a charging system for vehicles to enter them, yet the consultation said councils should try all other measures before imposing charging zones.
ClientEarth has also accused the government of creating "plans for more plans" for Scotland, Wales and Northern Ireland, rather than showing the strategic leadership necessary to tackle the issue of illegal air pollution head on.
This isn't a game. This is a serious public health matter that desperately needs urgent and effective action. Nearly 40 million people in Britain live in areas with illegal levels of air pollution, and more than 2,000 schools and nurseries are situated close to roads with damaging levels of diesel fumes.
Today we wait to see whether the government will be told to go back to the drawing board with its air quality plans.
One thing is clear, however: Britain's public health is not in safe hands with an opportunistic and ruthless government content to put its own party political interests above all other considerations.
Today, after much ducking and diving for the election, the government finds itself in court once again – on a matter of life or death.
Sue Hayman is shadow environment secretary and MP for Workington.
More from LabourList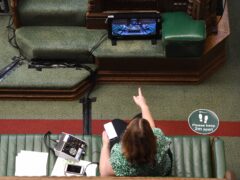 News
The government has been branded as "hopeless" by a Labour frontbencher after the Speaker declared that getting rid…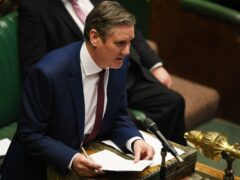 Comment
Labour members and voters vary in their views on how – and to what extent – capitalism should…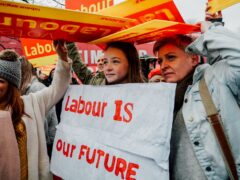 Comment
I never think it is beneficial when people who are clearly identified with different factions within the Labour…