Britain's biggest workers' body has weighed into Labour's debate on Europe by insisting this country can stay in the single market while exerting greater control over immigration.
The TUC said Britain could use "creative means" once it has left the EU which would allow it to deliver "tighter policies than unfettered freedom of movement".
Owen Tudor, head of EU and international relations at the TUC, used a LabourList op-ed to set out key reforms – such as restricting public sector jobs to people holding citizenship – which could be used by Britain to curb migration while staying in the single market, which is the world's largest trading bloc.
The intervention of the TUC comes after days of heated debate in Labour over the issue. Jeremy Corbyn told the BBC on Sunday that a government led by him would not be part of the world's largest trading bloc because staying in is "dependent on membership of the EU" while later that day Barry Gardiner appeared to prompt a split with shadow cabinet colleague Keir Starmer by ruling out a Norway-style deal.
Today the TUC, Britain's biggest workers' organisation, attacked David Cameron's "botched renegotiation" and repeated the analysis that Britons voted for Leave because they wanted more control over immigration.
"However, often missed in the debate about freedom of movement is this: the UK could exert greater control over immigration through creative means that don't require leaving the single market," Tudor writes.
"It is open to any UK government to implement domestic policies to reduce the impact of immigration. And, in our negotiations as we leave the EU, we could choose to follow the precedents set by a number of countries who are inside the single market but nonetheless have tighter policies than unfettered freedom of movement."
Tudor calls on the Tory government take tougher action to tackle undercutting of British workers and then sets out how ministers could "follow the lead of other European countries which are in the single market but which have chosen to exercise more control over migration".
He cited four examples of the policies adopted by other countries inside the single market:
Restricting public sector jobs to nationals only
Requiring migrants planning to stay longer than a few months to register upon entry with the relevant local authority
Requiring all vacancies in sectors where unemployment is above average to be published with the government's own employment service, with applications allowed only from those unemployed people already registered with the service
Negotiating arrangements to limit the number of European Economic Area nationals entering the country, the equivalent of limiting the number of national insurance numbers issued.
More from LabourList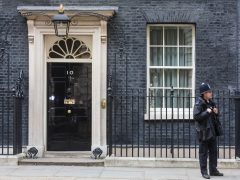 Comment
Low-paid cleaners in East London came together in 2001 with their churches, mosques and community institutions and began…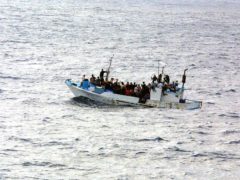 News
Civil service union leader Mark Serwotka has said union members are "sick of clearing up the mess" caused…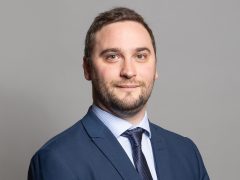 News
Former Conservative MP Christian Wakeford, who defected from the Tory Party earlier this year, has joined Labour's frontbench…