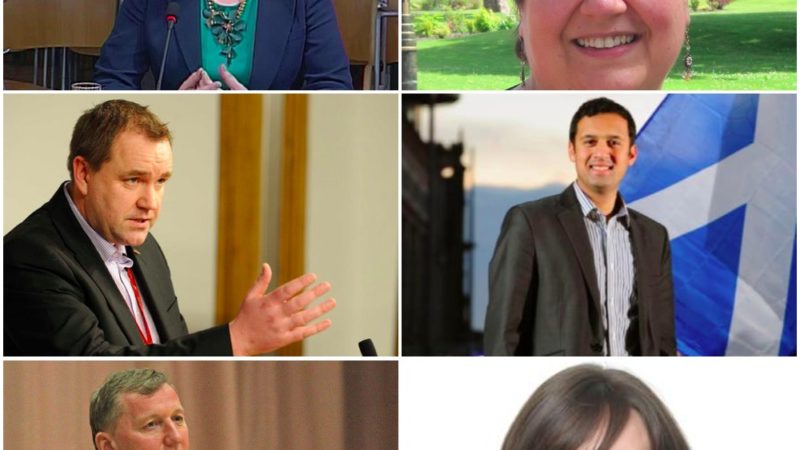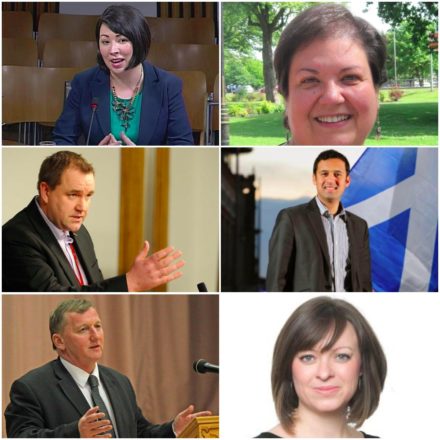 After the shock news late last night that Kezia Dugdale would be stepping down as Scottish Labour leader, attention now turns to who might be Labour's newest leader.
The party has seen significant turnover of leaders in the past few years, and when Kezia was elected in 2015 Labour was in one of its hardest times in Scottish history – losing all but one MP in the general election bloodbath. Fast forward two years, and the party is well on its way to recovery, due to her diligent work in what has at times been a bit of a thankless task.
The Scottish Labour membership backed Owen Smith in the 2016 leadership contest, but it is hard to tell precisely what that tells us about the chances of whichever wing in the forthcoming leadership contest – particularly given Labour's gains in Scotland and across Britain in June's election. Another key detail might be around the timetable – and whether there is the possibility for anyone to encourage an flurry of new members to rally around them.
Another key factor might well be gender – should the new leader be a man, it would mean that Labour would have no senior elected women at the top. Presently, the roles of British leader, British deputy, Welsh leader, London Mayor, Liverpool Mayor, Manchester Mayor, and British general secretary are all held by men. It could be that this helps boost the chances of key women in the mix.
Monica Lennon
Whilst a slightly leftfield option perhaps, the MSP for Central Scotland has only been in Holyrood for a little over a year, but in that time has cemented her reputation as one of the key campaigning figures of Labour's group in the Scottish parliament.
Her recent work on the period poverty injustice shows that she isn't afraid of putting in the hard work on a campaign for social justice, and has won her many supporters across the party. Whether she'll go for it at this early stage of her career though seems harder to judge. Being newer to the frontline of Scottish politics does mean though that she isn't as associated with some of the baggage of previous contests fought.
Jackie Baillie
Baillie has been MSP for Dumbarton since 1999, and is one of Scottish Labour's few constituency representatives still in Holyrood. Well respected as an effective campaigner, not least for the fact that she has held onto her constituency for so long through turbulent political times North of the border, she's currently the economy spokesperson for the party.
Corbynsceptic, Baillie has served numerous times on Labour's frontbench when the party has been in government in Edinburgh, and is well respected as a skilled media performer.
Alex Rowley
The current deputy, and now acting leader, is a Unison member and was a former general secretary of the Scottish party. Whilst favoured by many, it is unclear whether he could run without resigning his role as deputy.
Rowley has an interesting position on the Union, making waves earlier this year when he wrote in a blog post that "I have never considered myself a Unionist."
Anas Sarwar
Scottish Labour's current health lead, MSP for Glasgow and former MP for Glasgow Central, is a stalwart of the party and a former deputy leader himself.
Well connected across all wings, he's an early favourite with the bookies.
Neil Findlay
On the left of the party, the MSP for Lothian, has a book due out soon entitled "Socialism and hope – a journey through turbulent times". He hits out at former leader Jim Murphy in the book, and he ran against Murphy in the 2014 contest, securing around a third of the vote.
Jenny Marra
The MSP for North East Scotland acted as co-chair of Jim Murphy's 2014 leadership campaign, and has been in Holyrood since 2011.
A GMB and Amnesty International member, and former Labour MEPs spokesperson, Marra is associated with the centre-left of the party. She is qualified to practice both Scottish and English Law.
Paul Sweeney
The newly elected MP for Glasgow North East is perhaps not likely to go for the job, as indeed are few other MPs, with the prevailing consensus seeming to be that the leader needs to be someone with a Holyrood seat. He is well liked amongst the party though, and the benefit of being newly elected would seem to be that you're left with little baggage from previous leadership contests fought.
Him serving as a shadow minister under Jeremy Corbyn can do him no harm either.
Richard Leonard
Formerly an organiser for the GMB, Leonard has only been in Holyrood since 2016. The Central Scotland MSP also used to work as an economist for the Scottish TUC, and whilst only having a year of experience in the Scottish parliament behind him, is well connected to the pro-Corbyn wing of the party.
UPDATE: Neil Findlay ruled himself out of the race after this article was first published. 
More from LabourList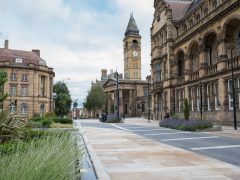 Comment
Labour won a historic by-election in Wakefield, our first such victory since winning Corby in 2012. This success…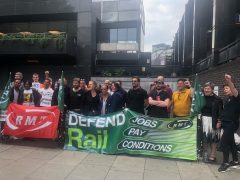 Comment
The general secretary of the RMT has, within the space of a week, become a television hero. It…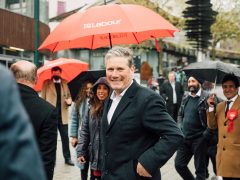 Daily email
"They know they are out of ideas and they are out of touch – and if they had…