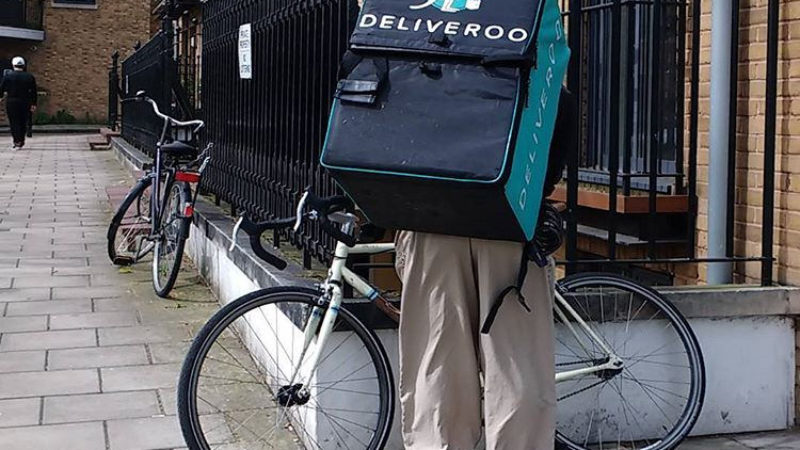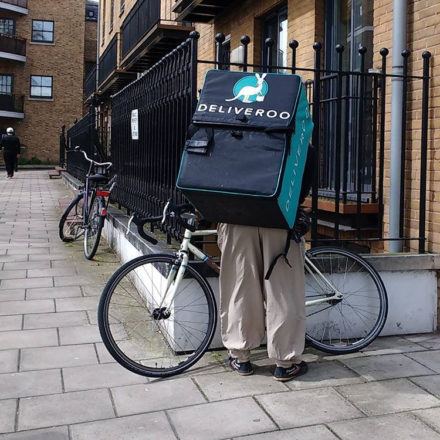 According to the latest ONS figures, self-employment is now at a record high. This growth in freelancing and the "gig economy" is changing the way we think about work. But change isn't always good. Insecurity, ever-changing work patterns and late payments are real issues for many freelancers. So how can freelancers get a better deal in the modern economy?
For the BECTU sector of Prospect, the union for professionals, the question is straightforward. The economy may be changing, but working people still need a collective voice. Many of the solutions available to the self-employed look at individual services to ensure justice; in addition, we see the answer in providing collective organisation to press employers to change their behaviour. This is why our offer to freelancers is a key part of Prospect's Union Week campaign, which concludes today.
Whilst the gig economy is the latest buzzword, freelancers have been part of BECTU for decades. Across Prospect, we now have more than 20,000 freelance and self-employed members. Our mindset is not only focussed on "what can we do for freelancers?" but "what can freelancers do together for themselves?" This is the best foundation for collective organisation and the cornerstone of good trade unions.
There is now a statutory ban on exclusivity clauses in zero-hour contracts. But, in practice, if a worker refuses a shift because they are working for someone else, they can face various penalties not covered by the law, such as the withdrawal of further offers of work for some time.
The employment status of some self-employed workers has been considered in a string of tribunal cases, mostly supported by trade unions. The judgements have been consistent, giving limited "worker" rights to the applicants, but most are being appealed. I expect some employers will subtly alter their relationship with "contractors" to duck their responsibilities. It is hard to see how some business models, including that of Uber, will operate once they factor in holiday pay, working time limits and minimum wages. So, they will inevitably come up with new ways of negating individual rights.
Matthew Taylor's review of modern working practices explored the gig economy in depth but, for us, the recommendations fell short and were mostly focused on individual rights.
The gig economy has spawned new organisations providing support services to freelancers and the self-employed. Some are member-based and not-for-profit, others are purely commercial. They offer legal and accounting services; discounted access to working spaces; tailored insurance packages which can include public liability insurance; critical illness cover; even factoring services which invoice customers and insulate against non-payment.
The BECTU sector of Prospect has been providing this type of support for decades. If a company fails to pay one of our freelancers, we seek to recover the money with no charge to the member, rather than using a third-party factoring agent who takes a cut. Employers who are slow to pay, or who fail to do so, have their names published in the union journal and could face legal action.
There is a long-standing union debate between "servicing" and "organising". BECTU has achieved some success by choosing the latter over the (admittedly, easier) option of simply treating members as customers.
In film and television we work with employers on grading schemes and also lobby for professional industry standards. We strengthen members' bargaining power while working to ensure there is no market-failure that damages Britain's industrial capacity.
BECTU members get together to agree ratecards. They use social media to promote compliance with the rates and build a culture that encourages professionals to refuse work that doesn't pay properly. We help freelance workers to organise themselves and treat the union as source of experience, advice and administrative assistance – one that adds value to their collective efforts.
If gig economy workers have low bargaining strength, then we need to look at how we reinvent the traditions of collective bargaining. Individual rights are welcome, but not enough. The answer is to collectivise and organise through an independent trade union. While it's important to provide individual services to atypical workers, unions can organise them and use their collective strength to change the way employers operate.
The challenge for trade unions is to renew our commitment to collective voice in this increasingly freelance economy. In the creative sectors freelance labour is absolutely critical to Britain's success and collective representation is vital to improving the context in which freelancers operate.
It remains to be seen what lies ahead for workers in the gig economy. Brexit is dominating the political landscape and the Taylor Review is struggling to be heard. We will continue to serve and support our freelance members. We will use traditional and new techniques to bring them together and empower them to improve the three key issues that matter to all atypical workers: availability of work, quality of work, and just reward. If the aims are collective, so too will be the solutions.
Gerry Morrissey is head of the BECTU sector of Prospect
More from LabourList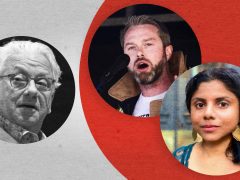 News
Labour left organisation Momentum has replaced co-founder and former chair Jon Lansman with a firefighter and a climate…
Comment
In the week when we celebrate the 75th anniversary of Clem Attlee leading Labour to victory on July…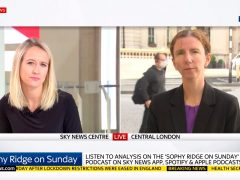 News
Ridge on Sunday Anneliese Dodds discussed the upcoming summer statement from the Chancellor and called on the government…