Labour's new measures to tackle sexual misconduct are not "fit for purpose", according to the independent campaigning group set up to for women to report their experiences of abuse or harassment in the party.
LabourToo, which was established last month by six longstanding members, praised Labour's ruling body for agreeing a wave of measures to tackle sexual harassment and boost reporting but raised concerns that the investigation of complaints could be affected by political rivalries or attempts to undermine the reputation of the victim.
Labour has responded to the growing scandal by publishing a new sexual harassment policy through the national executive committee and then, following Bex Bailey's rape complaint, appointing a barrister to investigate and recruiting an independent specialist organisation to offer confidential advice.
Last night, as Jeremy Corbyn met Theresa May in Downing Street to discuss a new grievance procedure for staff, the party said it takes allegations of harassment and abuse seriously and would provide formal training for staff and officials.
Today LabourToo speaks out with a series of criticisms of the party's response to the crisis.
"It is reassuring to see Karon Monaghan QC appointed to review the specifics of Bex Bailey's case and to consider the wider complaints process. We hope that her investigation will take a look at sexual harassment and misogyny in the Labour Party as a whole, rather than just parliament, and make recommendations that fundamentally change the way in which safeguarding complaints are handled by the party," it writes on LabourList.
"Without these safeguards, we believe that the process is not fit for purpose and cannot truly provide a system which can be trusted to provide a just outcome for those who have been affected, and ensure they are protected along the way."
The group said it "welcomed" Labour's announcement of a group of independent specialists but said it is concerned that complaints would be "assessed by party staff and go forward to a panel of the NEC panel which is politically appointed".
It calls for the appointment of independent advisers appointed to ensure decisions by the NEC and national constitutional committee are made "without prejudice or favour" and the introduction of safeguarding training for "all elected Labour members and staff".
A spokesperson for the party told LabourList: "The Labour Party takes all allegations of sexual harassment and abuse extremely seriously. The party had already improved our procedures earlier this year, and is appointing an independent specialist organisation to offer confidential advice and support to any individual affected by sexual harassment in the party, as well as formal training and advice for staff, NEC members and any others dealing with cases involving sexual harassment and abuse.
"As well as appointing Karon Monaghan QC to undertake an independent investigation into the handling of the allegations made to the party by Bex Bailey, Karon will also make an assessment of the party's current procedures for the handling of complaints, and if necessary make recommendations as to how they could be improved."
LabourToo: Party must go further and faster to tackle sexual misconduct
More from LabourList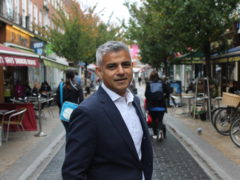 News
Labour incumbent Sadiq Khan has been re-elected in the London mayoral contest that turned out to be significantly…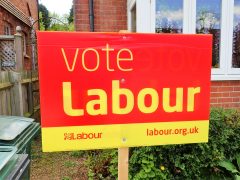 News
The Conservatives have made gains in the North of England in the May 6th elections but suffered defeats…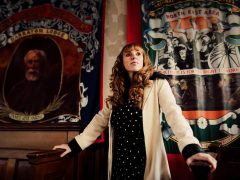 News
Deputy leader Angela Rayner has been sacked as Labour Party chair and national campaign coordinator in a bold move by…