I have this afternoon, written once again to the prime minister about the actions of Priti Patel showing that she has seemingly breached the ministerial code in a number of ways. I have also posed a series of questions which need to be answered. You can see my letter and the questions here.
The public do not expect a cabinet minister to use their position to secretly lobby a foreign prime minister whilst accompanied by a senior party figure without even informing her own government. This is 2017, people expect higher standards.
Important values such as fairness, honesty and integrity, seem to have been thrown out the window, along, it would seem, with the handbook on the ministerial code of conduct.
That is why I have written to Theresa May expressing my dissatisfaction with the conduct of the secretary of state for international development, Priti Patel, and the way it has since been handled.
I outlined what I believe to be multiple breaches of the ministerial code, following a string of undisclosed meetings in Israel, including with Israeli prime minister Benjamin Netanyahu.
These potential breaches arising from these meetings concern "openness", whereby holders of public office should act and take decisions in an open and transparent manner; "collective responsibility", whereby ministers are forbidden from acting unilaterally in relation to agreed policy; and responsibility to carry out only duties allocated by the prime minister, whereby a minister is prohibited from engaging in activity outside of their ministerial brief.
Since Patel's activity in Israel has come to light, however, the prospect of an additional breach of the code has become apparent. In refusing to come clean about the nature of her meetings and, more brazenly, in falsely claiming that the Foreign Office was aware in advance of the purpose of her trip, Patel has failed to uphold the sixth of the seven principles of public life: honesty.
To some, this may seem like the least significant of Patel's missteps: a hasty attempt to cover up a series of more serious actions that demonstrate a disregard for an embattled prime minister and her colleagues in the cabinet.
Yet in an era where public trust in politicians is at a historic low, and in the midst of multiple Westminster scandals, this attempt to pull the wool over the eyes of the public reinforces the perception of a political class utterly detached from the people they are supposed to represent. In failing to uphold the principle of honesty in public life, Patel has further weakened whatever trust the public still have in our fragile political institutions.
The public deserves better, but Patel is not alone in her failings. The only significant action Theresa May has taken so far is to claim that the ministerial code is not "explicit enough" with regard the conduct of Priti Patel, and that it may need "tightening".
But the announcement of a review into the ministerial code is a patent manoeuvre by the PM who seeks to give the impression that she is taking action, but is in fact failing to give clear leadership.
While the Labour Party supports any action to address weaknesses in the code, it's painfully obvious that the real weakness here is of a prime minister who is too scared to act. Having been deprived of key allies in recent weeks, and with more facing investigation for misconduct, it seems May is unwilling to lose another frontbencher, and one with a relatively large public profile.  
But, in once again putting her political career and party above the interests of the public, Theresa May has shown that she is a prime minister for the few and not the many.
If Theresa May is serious about giving the people of Britain the good government they deserve then she must explain to all of us why Patel appears to have retained her full confidence. If she does not, or if the answer is unsatisfactory, a full investigation is essential. The sooner the better, for all of us.
Jon Trickett is shadow minister for the cabinet office and MP for Hemsworth.
More from LabourList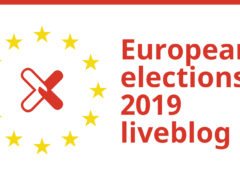 News
Welcome to our European elections 2019 liveblog. Polling day was Thursday, but we've had to wait for all…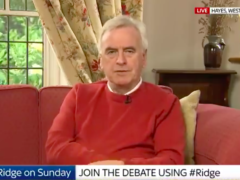 Video
The Sunday shows were dominated by Tory leadership contenders, with no-deal-advocating Esther McVey on Sky and "conviction Brexiteer"…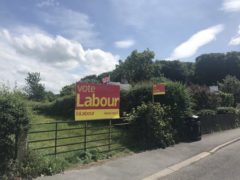 Comment
One thing that seems conspicuous by its absence is any analysis of the recent local government elections at…