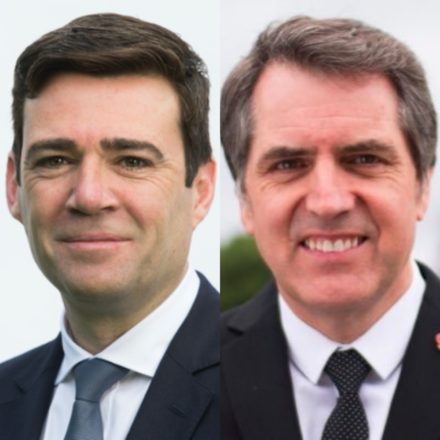 The upheavals of recent years suggest that making predictions about British politics is increasingly a fool's errand. But one thing is certain: whoever governs Britain over the coming decades will have to contend with the big changes that are sweeping the world of work, from the rise of the robots to increasing globalisation.
As a recent Centre for Cities report showed, these changes will bring opportunities, but will also pose significant challenges for people and places across the country – and could result in as many as 1 in 5 jobs in British cities being displaced by 2030.
It's welcome, then, that the Labour leadership is grappling with how to address these issues now. Jeremy Corbyn has spoken on several occasions of the need to embrace the opportunities that technological change will bring, while also ensuring that workers and consumers are empowered by these developments, not left behind.
This thinking is at the heart of Labour's plans for a new national education service (NES), the party's key policy idea for helping people prepare for the changing world of work. Angela Rayner, the shadow education minister, has promised that it will "transform the lives of individuals and society" by providing free education "from the cradle to the grave".
Detailed plans for the NES are still being developed, but there is much to commend in the over-arching principles that Rayner set out for the initiative last autumn – from the emphasis on early years education and lifelong learning to the pledge to put further education on a par with higher education. All these factors will be important in giving children and young people the skills they need to thrive in future, as well as ensuring that adults already in the workplace can gain new skills and adapt to technological change.
However, the NES must consider that the impact of automation will be felt differently across the country. As the Centre for Cities' research shows, cities across the North and Midlands will be hit hardest by potential job losses resulting from automation – while southern cities are more likely to enjoy growth in high-skilled jobs as a result of these changes.
This shows that a top-down, one-size-fits-all approach won't be enough to prepare people and places across the country for the changing nature of work in the years ahead. Of course, national oversight and standards should be at the heart of education and skills policy, but how we meet those standards will require tailored solutions.
For the NES to be effective, it should be devolved to the local level as much as possible. This was recognised by shadow education minister Gordon Marsden in his recent essay for the Fabian Society, which argued that devolution should be at the heart of the NES, and that the new metro mayors in English cities should have a key role to play.
This focus on devolution fits well with the approach espoused by the Labour leadership. Corbyn and John McDonnell are not the old-fashioned big-statists that they are often caricatured as. We know that from their emphasis on extending local democracy, giving a greater voice to people outside Westminster and empowering workers through cooperatives and other initiatives. Corbyn's leadership has in part been characterised by his promise of a "new way of doing politics", which is exactly what devolution offers – shifting decision-making away from Whitehall and closer to communities across the country.
Yet there remains a sense of ambivalence around the Labour leadership's position towards existing devolved arrangements, and to the metro mayors in particular. That was illustrated by the decision at the last party conference to sideline Andy Burnham and Steve Rotheram, the metro mayors of Greater Manchester and Liverpool city region respectively and Labour's most visible representatives at the local level outside London.
In part, this may reflect a lingering suspicion in some quarters of the Labour Party that city region devolution is just a Tory ploy to pass responsibility for austerity to local government (an opinion outlined recently on LabourList by Wigan councillor Nazia Rahman).
But to dismiss devolution as simply a Tory deception would be a mistake. For a start, when we speak to Labour's city leaders across the country, the vast majority argue that devolution hasn't gone far enough. They want more power and say over the issues that matter most to the people they represent, such as education, housing, jobs and transport.
To win a workable majority at the next general election, Labour needs to make up significant ground on the Conservatives. One obvious way to do this is to make the most of its mayors and local leaders who are already in power, and who collectively represent around 31 million people across England and Wales.
Above all, embracing devolution will enable Labour to deliver on their ambitions to empower people and places across the country, and to support them to prosper in the coming age of automation.
Andrew Carter is chief executive of Centre for Cities.
More from LabourList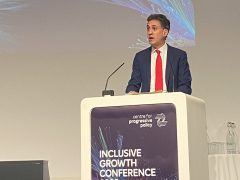 Daily email
With the Tories doubling down on anti-green attacks, Ed Miliband gave Labour's 'green jobs and lower bills' messaging…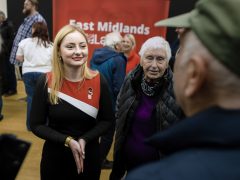 Comment
I was on day four of my honeymoon in Suffolk when I got the call to say Peter…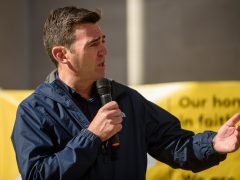 News
Andy Burnham has said "there is an argument for a basic income" and proposed overhauling inheritance tax to…