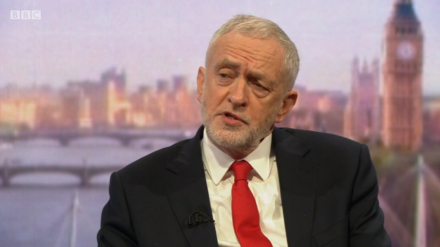 Sign up to LabourList's morning email for everything Labour, every weekday morning.
Parliamentary recess ends today and Theresa May is set to make a full statement at 3.30pm in the Commons on her decision to take military action in Syria over the weekend.
The Prime Minister is also expected to request an emergency debate from the Speaker (unusually, as 'Standing Order 24s' are typically used by opposition MPs). It is highly likely John Bercow will grant the application, not least because a fondness for emergency debates is one of his trademarks.
The motion should be vague and the vote non-binding, so it's up to opposition parties to push for a more specific and therefore challenging vote. That would be a risk: there's rebels on both sides and neither Labour nor the government knows whether it can win such a vote.
Meanwhile, Jeremy Corbyn has called for a War Powers Act – new legislation to ensure future governments must seek parliamentary approval before taking planned military action. (Direct self-defence not included.) He says government should be "held to account by parliament for what they do in our name".
The Labour leader is clearly correct in saying the PM could have recalled parliament last week to hold a vote, and the War Powers Act is not an unreasonable or particularly radical proposal. Ministers are lining up to decry Corbyn's suggestion, but the Tories backed the idea until recently – as Foreign Secretary, William Hague promised such a change in 2011. And we're not the only ones discussing the appropriateness of executive power in this instance: a similar debate is being held in the US over whether Trump's strike authorisation conflicted with the War Powers Resolution.
In her statement today, Theresa May will say: "It is in our national interest to prevent the further use of chemical weapons in Syria, and to uphold and defend the global consensus that these weapons should not be used." But the PM has muddied the waters by offering two justifications for the intervention: humanitarian intervention on the one hand, and punishment for the use of chemical weapons on the other. That lack of clarity has spurred on Labour's criticisms of the air strikes.
Labour is also making two arguments. Despite the strong reaction from Tory ministers, the first is basically uncontentious. The fact that the Prime Minister need only put military action to a vote when certain she can win it is plainly unprincipled. The second is more tricky, however. Although they've kept fairly quiet, there's a number of Labour MPs who won't agree with Corbyn's opposition to the strikes in themselves and will particularly take issue with the notion that the UN should approve any further action.
The key facts to keep in mind? Survation polling undertaken after Saturday's raids shows there is not majority support for the strikes amongst the British public, with 40 per cent opposed, and 61 per cent said the UK should only take part in further action in Syria with the approval of parliament.
Sienna @siennamarla
Sign up to LabourList's morning email for everything Labour, every weekday morning.
More from LabourList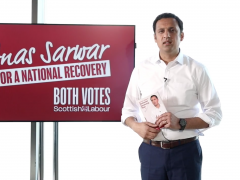 News
Scottish Labour leader Anas Sarwar has warned the 'Progressive Britain' conference today that his party's performance on May…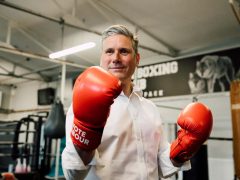 News
Keir Starmer has declared that Labour must "change our party to change Britain" and made the case that…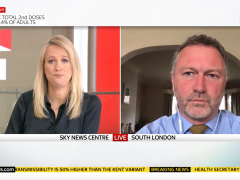 Video
Sophy Ridge on Sunday Shadow Communities and Local Government Secretary Steve Reed backed the easing of Covid restrictions…