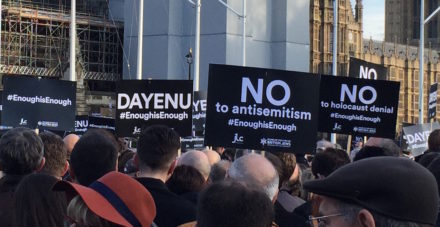 Social media has never been a delightful place to engage in thoughtful and thought-provoking debate. But three moments in recent history have turned up the heat and turned out the hate speech: the Scottish independence referendum, Jeremy Corbyn entering the Labour leadership race and the referendum on the United Kingdom leaving the European Union. Each has unleashed unpleasant, sectarian, and often racist tendencies in our online public discourse.
Referenda are easily explained, and arguably about more than one person. Neither is it surprising that arguments for separation – from the UK and the EU respectively – would lead to division and racism. However, that the Corbyn phenomenon is populated by right-on types who claim to abhor racism is surprising but no longer deniable.
For three weeks now, the media has been dominated by stories about Labour and antisemitism. They involve everyone, from the leader himself as a bystander, to the newest members, via some pretty unpleasant council candidates along the way.
Today, the Tories – making a little mischief for Labour in the short campaign – have called a debate on antisemitism. While Tory MPs will make party political jibes – which are ultimately unhelpful if they actually cared about tackling antisemitism – it is for the Labour backbench to take its own party's frontbench by the scruff of the neck and get its house in order. We expected the same from Tories when an Islamophobic campaign was run against Sadiq Khan.
There is a small but still substantial group of Corbyn advocates who have whipped up antisemitic hatred and victim-blamed Jews. They target their hate speech disproportionately at women – just look at what Luciana Berger and Ruth Smeeth receive on an almost daily basis. The racist-right do the same to Diane Abbott for being a woman of colour.
But none of the generic statements from Corbyn and others condemning 'antisemitism and all forms of racism' appear to be working. Why? Because the dither, delay and indecision from the leadership over Holocaust deniers and out-and-out Jew-haters signals to the perpetrators that either Corbyn does not care or secretly approves. This is an idea that those who know him well say would horrify him.
Well, if so, it is time to call out antisemitism in particular and not just in general. There are leading advocates of the Corbyn project – Scott Nelson using @SocialistVoice for example – who were kicked out of Labour because of antisemitism but tweet as if they are based in the leader's office. It is time Corbyn points the finger and makes clear they are a problem for Labour and a problem for him. That antisemitism is never okay. That 'zero-tolerance' means 'zero-tolerance'.
Corbyn – and his £6m budget Short Money team – need to establish Twitter and Facebook profiles that single out antisemitic supporters of his leadership. 'Corbyn against hate' should make clear they are speaking with the full authority of the leader of the opposition, with a simple instruction: 'delete your tweet or delete your Twibbon – you do not do this in my name.'
Every time one of these repugnant antisemites rears their ugly head we must send the message and keep doing it until they get the message. It is not hard to figure out who the perpetrators are; if they have got a Corbyn Twibbon, Momentum logo, or 'for the many' branding and share Jew-hatred it is time to make the message clear.
This one act could do a lot to clean up the Labour twittersphere and Facebook for Jewish members, councillors and members of parliament.
It is clear that the only thing that will make them change their ways is hearing it straight from their source of inspiration. Corbyn, the ball is in your court. Doing it will make Labour a more pleasant place for Jews, Labour more ready for government and you more likely to replace May. Further inaction will cost you dear.
Richard Angell is director of Progress.
More from LabourList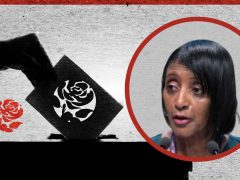 Comment
The last two years have not been the easiest time for anyone. For Black, Asian, and Minority Ethnic…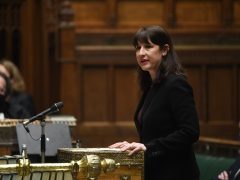 News
Labour has urged the government to close a "major tax loophole" in the windfall tax ahead of a…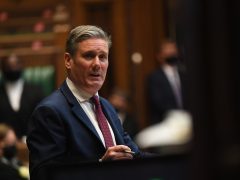 News
The Labour Party is preparing to make several significant policy interventions on the economy to combat the rapidly…