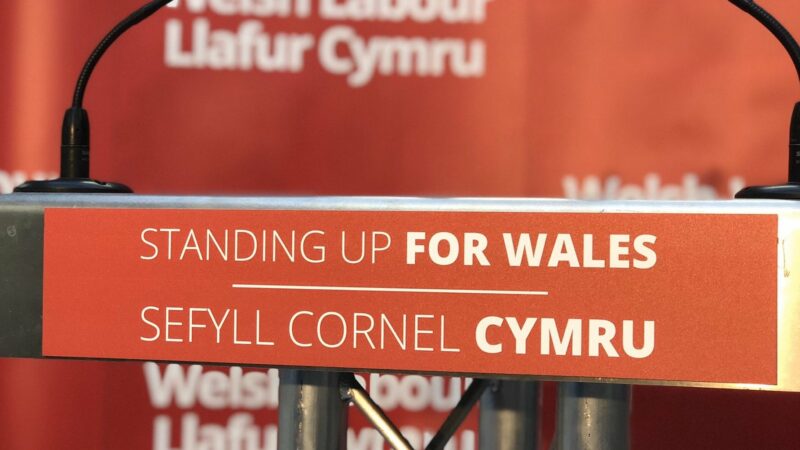 The Welsh Labour deputy leadership election is currently underway. LabourList takes a look…
The deputy leader post is newly created, and it's no coincidence that both candidates are women – Welsh Labour leader Carwyn Jones is a man and rules stipulate that the two roles must be gender balanced.
First up, Carolyn Harris. She has been MP for Swansea East since 2015 after working as a parliamentary assistant to Siân James, who represented the same seat. Harris has been widely praised for her campaigning work, particularly on fixed-odds betting terminals.
Writing for LabourList under Diane Abbott's guest editorship, Harris told us the machines and the damage they were causing caught her interest when she discovered "constituents visiting my office for food parcels to feed their children were then seen pumping money into machines in the local bookmakers".
Matt Zarb-Cousin, a former spokesman for Jeremy Corbyn who now works for the Campaign for Fairer Gambling, has commended Harris as "one of the best campaigners I've worked with" and endorsed her deputy leadership bid.
The MP has just secured an important win: over the bank holiday weekend, Theresa May announced the government would set up a children's funeral fund to help parents cover the costs of burials and cremations. Harris had been leading the campaign for child funeral fees to be scrapped since losing her son in a car accident in 1989.
Running against her is Julie Morgan. The former social worker, local councillor and MP for Cardiff North from 1997 to 2010, is now the Cardiff North Welsh Assembly Member. During the Blair years, Morgan was a vocal critic of tuition fees and the Iraq war. She is known for her work on women's right issues and championed the introduction of the Welsh twinning system whereby adjacent CLPs must select a man and a woman.
Both women are on the Left; both have impressive campaigning records. It is therefore entirely understandable, if somewhat inward-looking, that the deputy leadership election is being fought on the basis of an internal row. It is the candidates' differences over their preferred voting system that has become a dividing line in the contest.
In November, following a consultation with CLPs and affiliated trade unions, the Welsh executive committee (WEC) opted to use an electoral college system – not one-member-one-vote – to elect the deputy leader. Some expected the decision to be merely a recommendation to party conference, but instead it was binding.
Under the "EC" system, votes are grouped into three: affiliated unions; MPs, MEPs and AMs; party members. Had the WEC chosen OMOV, the chances of Jones being succeeded by a more left-wing figure in the future might have increased. After all, it was the use of OMOV (coupled with the inclusion of registered supporters) that ensured the success of Corbyn and later Richard Leonard in Scotland.
The WEC's decision has the approval of Carwyn Jones, but others including Corbyn-supporting AMs are less happy and cabinet is split over the issue. OMOV supporters are hoping to overturn the ruling at party conference later this month.
Corbyn-supporting Mike Hedges, AM for Swansea East, said: "I'm surprised that they've gone outside the way that different parties throughout the rest of Britain have gone for electing leaders. Everybody else has moved away from electoral college.
"Electoral college means that you can get two-thirds of the vote of individual members. You can even get two-thirds of the vote of trade unionists and still lose."
In a piece for LabourList, Hedges argued: "OMOV is simple, not easily manipulated and ensures that the members' choice of candidate wins. I have heard that described as democracy."
Julie Morgan recently gave an interview to The Skwawkbox in which she noted that as an AM her vote is worth "400 times more" compared to a member's vote, and that "increasing our membership actually dilutes each member's voice" under the EC system.
This row has a history to it. Julie Morgan's late husband, Rhodri Morgan, missed out when he first tried to become First Secretary of Wales in 1999 despite having the party membership's support. His successful opponent Alan Michael, favoured by Tony Blair, had been powered to victory thanks to the backing of trade unions.
The deputy leadership race shouldn't be seen as 'soft Corbyn supporter' versus 'hard Corbyn supporter'. Carolyn Harris is being backed by Unite, Diane Abbott, Angela Rayner, Clive Lewis, Dawn Butler and others in the leader's shadow cabinet. But as a PLP rep on the WEC, she played a part in the decision to retain the electoral college system, while Morgan has put her support for OMOV centre stage. That difference may prove to be the deciding factor.
Voting closes on 18th April and the winner will be announced during Welsh Labour conference (20th-22nd April).
More from LabourList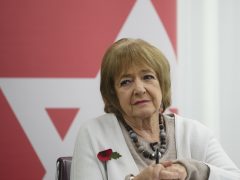 Comment
Holocaust Memorial Day has been a National Day of Commemoration for 22 years. We use the occasion to…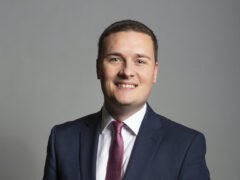 Comment
13 years of Conservative mismanagement have left the NHS without the doctors and nurses it needs, and patients…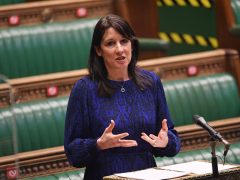 News
Rachel Reeves has argued that the Tories "have no plan for now, and no plan for the future"…