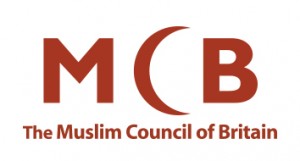 The Muslim Council of Britain has called on the Conservatives to launch a full investigation into Islamophobia within the party.
Yesterday Harun Khan, who heads the organisation that represents 500 mosques, schools and associations in Britain, wrote to Tory chairman Brandon Lewis about "weekly occurrences of Islamophobia" linked to candidates and elected representatives.
The letter points specifically to the lack of action taken against Tory MP Bob Blackman, who Khan says has a "consistent record of endorsing Islamophobia". The MP has retweeted an anti-Muslim post by Tommy Robinson and hosted anti-Islam campaigner Tapan Gosh at an event in parliament in October 2017.
It also includes a list of concerning incidents that have taken place over the last two months:
5 April: Mike Payne, who shared an article which called Muslims "parasites" who "live off the state and breed like rabbits".
17 April: Alexander can Terheyden, who called Islam a "violent political ideology" comparable to fascism and communism.
20 April: Darren Harrison, who was alleged to have links to Generation Identity, an anti-Islam  organisation with strong links to far-right groups across Europe.
24 April: Phillipa Auton, who retweeted a tweet from Tommy Robinson and tweeted "Revoke Muslim immigration, repatriate and secure European borders…" as a means of keeping Europe safe.
25 April: Peter Lucey who like a page by right-wing extremist Tommy Robinson and Geert Wilders, the anti-Muslim Dutch politician, and made a number of posts about Islam and the English Defence League.
27 April: Nick Sundin, who tweeted the "Prophet Mohammed was a 'f****** paedophile'".
1 May: Karen Sunderland, who called Islam "the new Nazism".
1 May: David Boston posted a picture of bacon hanging on a door handle as a way to "protect your house from terrorism".
23 May: Stephen Goldsack had formerly been the "Scottish security adviser" for the BNP in 2001, which led to the Muslim Council of Scotland accusing the Conservative Party of a "deep problem" of racism and Islamophobia.
The letter describes the list of examples as "the tip of the iceberg" that indicate a "wider problem" within the Conservative Party. The Muslim Council of Britain has made repeated calls for an independent inquiry into Islamophobia since Zac Goldsmith's 2016 mayoral campaign, but they have so far been ignored.
Former Tory cabinet minister and party co-chair Baroness Sayeeda Warsi said the Tories had "failed to take the issue seriously" and at times "denied its very existence".
Warsi told The Independent: "I have raised my concerns about Islamophobic comments and campaigning for more than two years and have done so formally and informally including a letter to the Prime Minister."
"A formal inquiry is now long overdue and I hope my party send a very clear message by establishing this inquiry that bigotry will not be tolerated in a modern Conservative party," she added.
The Conservatives came under fire earlier this month when it was revealed that the party had readmitted a councillor who was previously suspended after sharing a racist 'joke' online. The local representative, Rosemary Carroll, helped the Tories take narrow control of Pendle Council.
Following criticism, a Conservative Party spokesman said: "It was a local matter that was dealt with locally." When asked about the handling of the case on Sky News, Tory chairman Brandon Lewis pointed towards the "diversity training" Cllr Carroll undertook.  
Brandon Lewis recently introduced the Respect Pledge, requiring Conservative candidates and representatives to "behave responsibly and show respect". In response to the Muslim Council of Britain's letter, a party spokesman said it took all incidents of Islamophobia seriously.
More from LabourList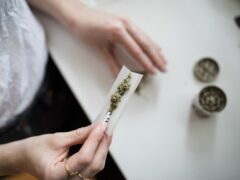 Comment
Government plans announced at the Home Office national drugs summit last week, including the expansion of football banning…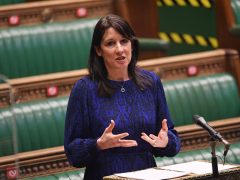 News
Rachel Reeves has urged the government to "get a grip" on rising energy bills, describing Ofgem's announcement that…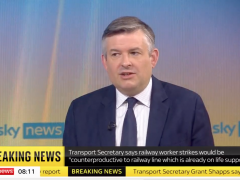 Video
Jonathan Ashworth has warned that 'partygate' is "taking up all the energy and focus of ministers" and distracting…