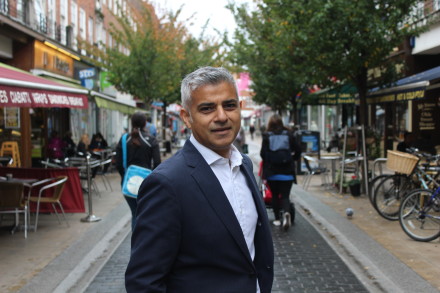 This is it, London. Polling day is upon us. 
The latest polls are showing that it is going to be an incredibly close race with the Tories in some key London battlegrounds, including Barnet, Wandsworth, Westminster and Hillingdon.
That is why we need to get as many people as possible out today to vote Labour.
It will be Labour's hard-working supporters who could really make the difference in the final hours leading up to the polls closing.  So whether you are having one last conversation with a potential Labour voter, or you are on your way to the polling booth, here are five crucial things to remember:
1) Let's send the Tories a message to stop their extreme, chaotic approach to Brexit.
This is the first opportunity since the referendum for EU citizens to make their voices heard. And it's the last chance to send the government a message that they must change their handling of the Brexit negotiations before it's too late and the damage is done.
A vote for Labour today will help change the Tories' extreme, chaotic approach to Brexit that risks jobs, growth and economic prosperity in London and across the country.
2) Only Labour will fix the housing crisis.
The Tories have shown time and time again that they are not willing to do anything to tackle the housing crisis.
But Labour in London is starting to turn things around. We have broken the record for both the number of genuinely affordable and social homes started in a single year. That's despite affordable housing plans falling to just 13 per cent under former mayor Boris Johnson – and him leaving a legacy of zero new homes for social rent.
This shows what a difference can be made when Labour is in power so imagine what we can achieve with even more Labour councils and councillors. A vote for Labour today will mean a real focus on building more genuinely affordable homes that we desperately need.
3) The Tories are making Londoners less safe.
Crime continues to rise across the country.  This is as heart-breaking and tragic as it is appalling.
But the Tory government is pressing ahead with massive cuts to the police service, which is becoming worryingly overstretched and under-resourced. Nationwide, cuts have seen 21,000 police officers lost from our streets. This is despite the Home Office's own analysis showing that these cuts are linked to rising crime.
It is time to send a message to the Tories that we have had enough and that their cuts have gone too far, for too long and are putting our safety at risk. A vote for Labour today will be a vote for a party that will put community safety first and more police officers back on our streets.
4) Reject the Tories' hostile environment.
The shameful and disgraceful treatment of the incredible Windrush generation by this Tory Government shows just how little they understand our values and way of life.
We have also seen EU citizens being used as bargaining chips when they should be treated fairly and with the respect they deserve.
A vote for Labour today will be a rejection of the Tory 'hostile environment' for immigrants that has played such terrible role in fuelling division and mistrust within our communities.
5) Say no to more Tory austerity.
Eight years of Tory austerity has cut public services to the bone in many areas. Chronic underfunding and attacks on local Government by the Tories have resulted in people losing their jobs and tax-payers being ripped-off by ineffective outsourcing.
As Jeremy Corbyn says, it is Labour councils who are standing up for increased investment in the NHS, social care and other crucial public services.  A vote for Labour today will send a message to the Government to stop cutting council budgets.
During this local election campaign, Labour supporters have shown exactly the kind of energy and optimism needed to win control of more councils in London and across the country.
With one final push, I believe we can make a real difference to the lives of the many, not the few, win more Labour Councils and pave the way for a Labour Government, with Jeremy Corbyn, in Number 10.
Make sure you use your vote today and tell your friends, family and colleagues to vote Labour too.
Find out where your local polling station is here.
More from LabourList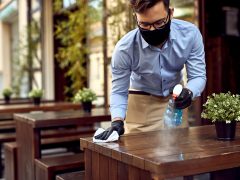 News
Analysis published by the Labour Party has found that millions of people across the country are working without…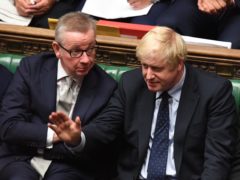 News
Angela Rayner has declared that taxpayers' money is not a "personal cashpoint" for ministers after emails revealed that…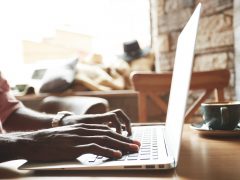 Comment
UK employees have long been subject to a notorious 'long-hours culture'. In 2019, UK workers were already working…