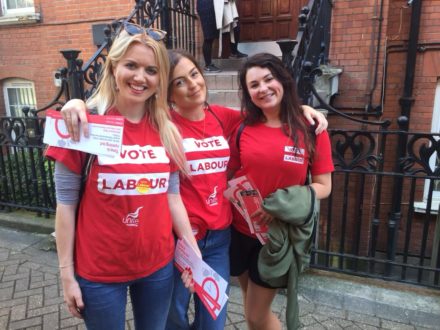 More than a week on from the local election result, it's time we focussed on what Labour does next – but first, there are a few things we need to establish.
What happened?
The immediate negativity narrative following Labour's result was designed to demotivate activists, and I am glad to see it failed. The spin that Labour "stood still" following June's general election performance is rubbish, and the idea that Momentum was a kind of scary mob that put off voters? Laughable stuff.
If we are going to accurately assess the local election result for Labour, we have to compare like for like. Between a local and a general election the turnout, type of voter and motivating issues can vary wildly. That's just a fact. So, like for like, Labour increased our vote on May 3rd by 8 per cent (while the Tories dropped by 3 per cent). The fact that we were able to win Trafford and Plymouth councils, as well as the popular vote in Wandsworth, is a wonderful achievement and a credit to our activists.
If a general election followed next month, as it did last year, I believe that on that basis we would see yet more of an increase in our share of the vote. Perhaps not the 9.6 per cent we achieved last time (that would put us on almost 50 per cent – not unimaginable), but certainly enough to put Jeremy Corbyn into Number 10.
There was a lot of hype about Labour's ambitious London targets. The fact we achieved the best local election result in the capital since 1971 should more than allay any disappointment at not converting some of the most wealthy voters to the cause of socialism.
Some of those feelings came down to some key differences between the electorate in a local and general elections, which are easily forgotten in the midst of a campaign. For instance, if you have a second home, you get a second vote. People with such assets are concentrated in boroughs like Kensington & Chelsea and Westminster, and they're mostly not voting Labour.
European citizens too are eligible to vote in local elections, and I calculate some of the so-called Lib Dem "fightback" can be credited with a protest vote on Brexit. Again, EU citizens make up a higher proportion of the electorate in London – more than twice any other English region.
The parameters for campaigning are not the same, either. Obviously our national party, our trade unions and other campaign groups spend far more resources on campaigns in a general, as opposed to a local, election. May 3rd didn't see vans driving around key areas of the North of England, nor a billboard campaign about tuition fees. Labour also didn't use some of the new, online campaign techniques it was commended for in June: the snapchat filters, the micro-targeted Facebook adverts. Perhaps we should have.
Pancho Lewis, one of the newly elected Labour councillors in Westminster, is the first to ever hold a seat in the West End ward for Labour. He suggests that we should have been clearer in fighting off Tory attacks. "The Tory messaging was crystal clear and they repeated it consistently: Vote Conservative to keep council tax low. It was fear mongering of course – but the key thing is that it was clear and easily understood by voters." He believes messaging is key: "We have lots of great ideas and policy proposals, but the problem is we had various messages which never came together, unified. We need something as clear and comprehensible as [the Tories]. If we develop that we can continue to make big gains and even take a place like Westminster."
But we have far more ground to make in other parts of the country – areas that don't have second homeowners and aren't dominated by a snapchat generation. Much has been made of Labour's failure to cut through in the Midlands, and it must. Labelling this crudely as a 'towns', or a 'Leave-voting' issue will do us a disservice. By and large, these are working class areas experiencing the same issues as much of the country. For example, in Nuneaton, the local hospital is under serious pressure and local Jaguar Land Rover is set to lose over 1,000 jobs.
These are issues Labour has the immediately answers to – but we need to bring the message home. Doing so effectively means building meaningful links outside our party. Zoe Mayou was selected as Labour's parliamentary candidate for the marginal Nuneaton seat just weeks ago. She stresses the need for a long-haul listening campaign: "One of the key things we must do to we win is get out and engage with residents and talk with them, listen to them, and explain what we will be doing to improve things."
What do we do now?
There is always much to be learnt from Labour's campaign and result and our way forward will be unique, council-to-council. Some of the more universal strategies though must involve organisation and maintaining an interest in activism amongst our membership.
1. Refine our arguments
Labour's offer across the country in local government is phenomenal. From investing in children's services and building a million council homes, to a major programme of bringing outsourced services back in-house. Aside from our national pledges though, successful local campaigns require activists with hyper-local knowledge, campaigns that reflect community interests, and the regional resources to package and communicate them.
Whatever form Local Campaign Forums (LCFs) take after the democracy review, it is necessary for local members, trade unionists, councillors and recent candidates to be knocking on doors for issues, rather than voter ID, and to begin formulating manifestos as far in advance as possible.
2. Fight the cuts
Of course, Labour is considered the establishment in some parts of the country: already in local government, and not always able to deliver on promises due to central government cuts. Councillors should be making a very angry song and dance about that fact. As brilliant as Labour-run authorities can be, there are no exceptions to the assault on council budgets and the enormous pressures they are under. Instead of running PR campaigns about how good services are, we ought to consider running ad campaigns that explain to residents how smaller their budget is and who is to blame. It would ignite anger at the real culprit: the Tory government.
3. An anti-racist party
Where there is concern about immigration, as there is in areas Labour did less well, we must not be afraid to deal with this head on. We must be boldly diverting anger away from migrants, toward the real causes of austerity. Manifesto pledges, such as the re-introduction of the Migration Impact Fund, should be front and centre. There is no use in having the answers to this country's problems if we are too afraid to mention them.
While we need to redirect misguided anger at immigration, we should also plainly be the party of working class migrants, with our members playing a key role in the anti-racist movement. Splinters of the EDL are nurturing a resurgent street fascist movement, legitimised by a Government deporting the Windrush generation. If we are serious about being an authoritative force in defeating racism and fascism we need our members out organising with anti-racist campaigners in every community.
4. Build the movement
We must remember that as socialists, our task of building the case for the alternative, and for inflicting instability on the Tory establishment, is not only through fighting and winning elections – though it is, of course, crucial.
When we talk about "the movement", it's often used as a byword for the Labour Party. But the genuine movements are extra-parliamentary and extra-party politics. They are the spaces where Labour members and non-members alike come together to organise on issues; be it workplace rights or school cuts. If we are going to make clear our plan to invest in manufacturing jobs, the NHS and local communities in places like Nuneaton, Derby or indeed in Chelsea, we must be working with community campaigns and the trade unions already fighting to protect existing livelihoods. Winning for the many isn't only done at the ballot box, but in our workplaces, sites of study and on the streets. It is by being an active, visible force in our communities that we can engage local people in politics, and show them that Labour is the only party with the will and the way to really change things.
More from LabourList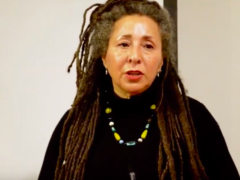 News
Jackie Walker's disciplinary hearing begins today. Over two days, a panel of three members from Labour's national constitutional…
Daily email
Has the House of Commons has finally come to the end of its tether and taken control of…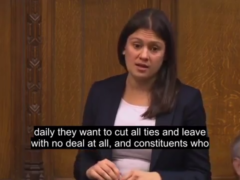 Video
Speaking in the Brexit debate on Monday, Lisa Nandy told the Commons that she had seen a "hardening"…