Shipbuilding isn't just part of our proud heritage – as a trade union, it could and should also provide a proud future for manufacturing across the UK. That's why Labour's announcement today is so welcome.
Generations of families have made their livelihoods from shipbuilding – from boilermakers to steel workers, shipbuilding has not only been at the heart of UK industry but also the lifeblood of entire communities. Shipbuilding and ship repair is a £2bn industry that directly employs almost 32,000 people in the UK; these jobs are highly-skilled and valued.
Many communities are reliant on ships being built. When we don't build ships here in the UK, jobs are lost, yards close and those skills are lost forever – you can't train skilled workers like these overnight. There are undeniable benefits of building ships in the UK for the economy, for workers and for security too.
That is why the Conservative government's decision to offer up lucrative and sensitive contracts to build three new Royal Fleet Auxiliary (RFA) ships to companies overseas is as ludicrous as it is reckless. GMB have long called for these contracts – worth £1bn and up to 6,700 jobs – to be awarded to UK shipyards.
The Tories have failed time and time again to commit to building these ships in the UK. If the contracts are awarded to overseas companies it will be a missed opportunity that our shipbuilding and steel industry cannot afford. Shipyards from Appledore in the South West of England to Rosyth in Scotland are crying out for work and it is criminally poor judgement to overlook the skills and capacity we have in the UK in favour of building our warships abroad.
I call them warships because that is exactly what they are – these RFA ships are a complex, sensitive build and will form an integral part of future defence capabilities. The Tories are wrongly relying on a false distinction between different kinds of defence ships in order to cling to free market ideology that will cost workers here dearly. We can be quite honest about it: of course countries with lower labour standards, lower wages and government subsidies can offer a cheaper build. Cheaper on the balance sheet does not mean the cost overall is less.
Building the RFA ships here is possible, but it takes political will. That will has been sadly lacking from the government. Today the Labour Party, led by Jeremy Corbyn, showed strength and political will to support our shipbuilding industry by joining calls to see these ships built in UK shipyards. This is a campaign that will no doubt gather greater public support as time goes on because it is popular, not just with workers and the communities impacted, but with the voting public too.
Our exclusive polling with Survation found that 74 per cent of people already want the new ships built in the UK. If the Tory Government won't listen to the workers, the shipbuilding trade unions like GMB and supportive politicians, then perhaps they will listen to the public who know the value of building these ships in UK shipyards. I urge people to add their support for this campaign at action.labour.org.
We won't stop fighting for these jobs, our members and this industry until the next generation of workers in our shipyards can say they have a proud future to look forward to, as well as a proud past.
Tim Roache is general secretary of the GMB.
More from LabourList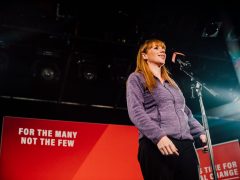 News
Labour's deputy leader Angela Rayner has launched a series of councillor training sessions with the aim of boosting…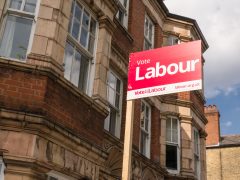 News
Submissions closed at 5pm today for those wanting to respond to the call for evidence put out by…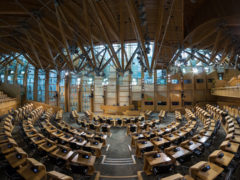 News
Scottish Labour has confirmed that it will be seeking support from other parties and tabling a motion of…