Immigration is the main reason some Labour MPs representing Leave-voting constituencies can't bring themselves to vote for the European Economic Area amendment. Gareth Snell's remarkably frank and straight-forward LabourList piece makes that much clear. Arguing against EEA membership, the MP for Stoke-on-Trent Central points to the required four freedoms, and specifically freedom of movement, "which – like it or not – was a huge factor for some voters when making up their minds in the referendum", he says.
You might assume that the EEA battle is being held between Labour MPs from Remain-voting areas and those representing Leave-voting seats. But the tension is between MPs such as Stephen Kinnock, whose 56.8%-Leave-voting seat Aberavon has voters consistently bring up immigration on the doorstep, and Caroline Flint, who reports being repeatedly asked "Why is it taking so long to leave the EU?" at constituency advice surgeries. Both campaigned for Remain; both don't want to ignore their constituents' concerns over immigration. They are usually seen as coming from the same (Corbynsceptic) wing of the party. Yet there is a crucial point on which they disagree: whether EEA membership allows the UK to opt out of free movement.
Kinnock says it does. Articles 112 and 113, he argues, offer an 'emergency brake' and the chance to reform free movement while staying in the EEA. The grounds for triggering suspension of a freedom are the presence of "serious economic, societal or environmental difficulties of a sectorial or regional nature" that are "liable to be persist". This is known as the 'Liechtenstein solution', after the European microstate triggered the articles when it joined the EEA in 1993 and proceeded to introduce a reformed immigration system. Kinnock contends that a legal precedent has been set.
Politically, though, the solution appears trickier. The anti-EEA Labour MPs don't consider it to be a realistic prospect, and that's why Flint says the EEA would be the "worst option" for the UK. According to the Don Valley MP, if the Commons passes the EEA amendment, "the negotiations could be over in five minutes because Michel Barnier would bite the hand off the UK government to get that deal".
Those on Flint's side of this debate believe they have been proved right this week. A new amendment to the EU Withdrawal Bill tabled by Hilary Benn and Yvette Cooper calls for EEA membership "with appropriate safeguard measures", i.e. controls on immigration. Labour's EEA opponents say the fact that this condition needs to be stipulated would suggest that an off-the-shelf EEA deal would not in fact empower the UK to set limits on EU migration.
More from LabourList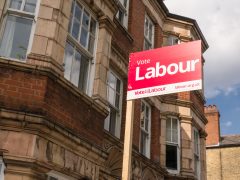 News
Submissions closed at 5pm today for those wanting to respond to the call for evidence put out by…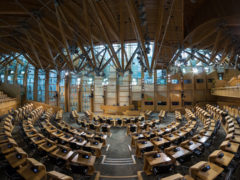 News
Scottish Labour has confirmed that it will be seeking support from other parties and tabling a motion of…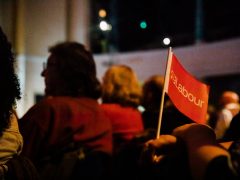 Comment
Sheffield Heeley Labour Party recently held the third of three sessions of an educational programme around antisemitism developed…