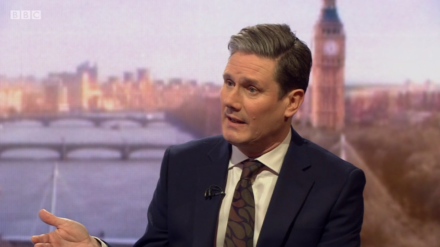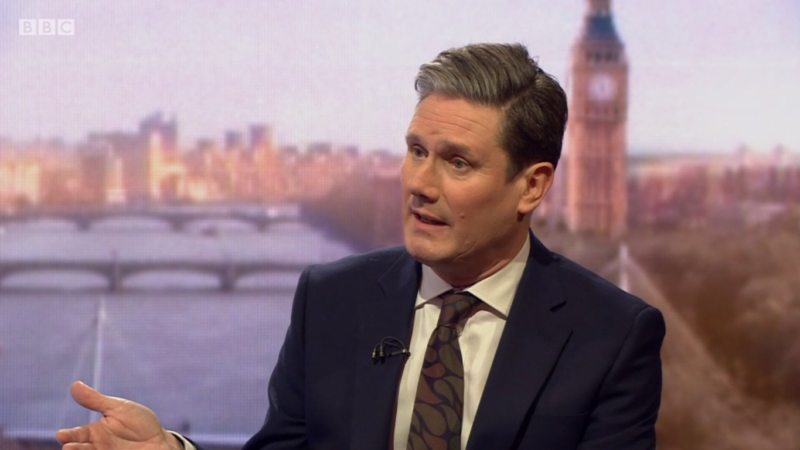 Yesterday rumours were flying around Westminster from 10am until 5.30pm, when a party press release confirmed what we had all been hearing: Labour was tabling a new amendment to Brexit legislation calling for "full access" to the EU's internal market.
Tabled as a new clause to the Taxation (Cross-border Trade) Bill and Trade Bill, and as an amendment to the European Economic Area amendment passed by the Lords, Labour's proposal would make "full access" to the single market a negotiating objective of the government.
Labour's latest Brexit move has been billed as a "new shift" by The Times and a "major Brexit shift" by The New Statesman. Many have taken to Twitter to discuss this supposedly epic repositioning towards a softer Brexit. But has any shift actually taken place?
Keir Starmer has repeatedly warned us that we haven't been paying enough attention to the other part of Jeremy Corbyn's Coventry speech made in February, when the Labour leader revealed that the party would back membership of a customs union. He also said: "Labour would negotiate a new and strong relationship with the single market that includes full tariff-free access and a floor under existing rights, standards and protections." Commentators have largely ignored this detail – until now.
Labour's new amendments specify full access to the EU single market, common minimum standards, rights and protections, shared institutions with the EU and no new impediments to trade. Essentially, we've been given more detail, but the Opposition's supposedly new position on the single market is entirely consistent with what Corbyn laid out in his Coventry speech. This is a clarification, not a shift.
Although some Labour MPs, including Stephen Kinnock, argue that EEA membership is more flexible than it is widely perceived to be (with Article 112 offering an 'emergency brake' on immigration from other EU member states, for example), the Labour leadership maintains that joining the EEA would make the UK a 'rule-taker not a rule-maker'.
Crucially, these new amendments are designed to replace the EEA amendment passed by the Lords and accordingly the Labour leadership will whip MPs to abstain when it comes to the Commons on Tuesday. This has infuriated the core group of Remainer Labour MPs. (As I said last month, it was always extremely unlikely that Corbyn would back the EEA, so it's slightly baffling that they are surprised by yesterday's announcement.)
The ultra Labour Remainers had hoped that the cross-party Lords amendment would gain the backing of Tory rebels. That plan now looks unlikely to succeed: there may still be rebels on the Conservative backbenches, but not enough. And although the core group of Remainer Labour MPs will not be put off from voting for the EEA amendment, support from Remainers less willing to defy the whip will now have diminished.
Last night I tweeted: "The new single market access amendment presumably has two aims, right? 1) Quell a backbench rebellion on EEA, 2) Government defeat. But it's unlikely to achieve either of those things?" However, if the aims are in fact to a) provide more detail on Labour's single market stance and b) block the EEA amendment, which could have forced a genuinely seismic shift on Labour, the new amendments are a triumph for Corbyn.
Sienna @siennamarla
Sign up to LabourList's morning email for everything Labour, every weekday morning.
More from LabourList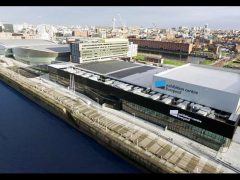 Uncategorized
Help us help you at conference Labour conference is just around the corner, and the LabourList team are…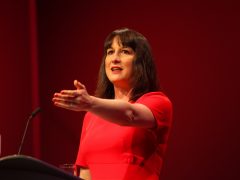 Comment
On August 25th, Colne Valley Constituency Labour Party agreed to send the following motion forward to national conference:…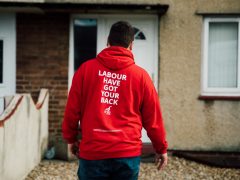 Comment
At a time when technology is transforming every aspect of our lives, politics turns out to be no…