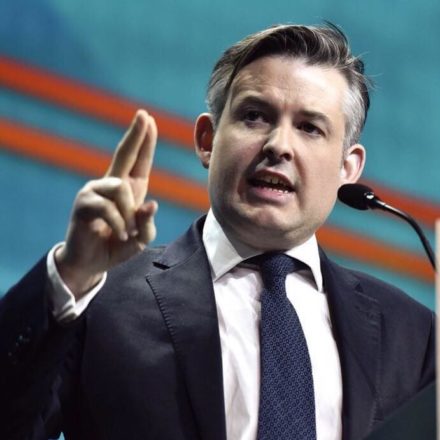 Shadow Health Secretary Jon Ashworth is guest editing LabourList this week. Click here to sign up to the morning email.
"For all those whose cares have been our concern, the work goes on, the cause endures, the hope still lives, and the dream shall never die." The poignant and rousing peroration of Ted Kennedy's concession speech at the Democratic Convention in 1980. The words seem fitting as we celebrate a simple but far-reaching ideal today: that health care should be free at the point of need, available to all irrespective of means.
Today the man who helped craft that extraordinary Kennedy speech, Democratic strategist Bob Shrum, writes for LabourList on the debate taking place in the US around Medicare. It's a fascinating, if terrifying, reminder of where we could have been had Labour not succeeded in creating the NHS 70 years ago.
This week, NHS bosses are warning that the Tory health budget won't be enough to deliver the radical improvements in cancer and mental health care we've been promised. We're also learning more about the Tory tax rises on the way, as The Guardian tells us Philip Hammond is thinking of ending the freeze on fuel duty. Every day between now and the November budget, Tory MPs should explain to their constituents which tax rises they plan to impose.
Of course our NHS has now suffered from eight years of austerity, cuts and privatisation. Around £9bn of contracts have been handed over to private providers, often in community health services or patient transport this year. And indeed when a private provider doesn't win a contract they sue the NHS! Virgin Care should hand that money back. It's why we are so committed to ending privatisation and restoring a public NHS.
Today on LabourList we hear what privatisation means for staff and patients. Geoff Hough, who works for South Central Ambulance Service, details the shambles of the privatisation patient transport staff in Sussex – a contract that has now thankfully been brought back in-house after millions of pounds were wasted.
Unison assistant general secretary Christina McAnea writes for us on the latest backdoor privatisation happening at the moment, where hospital trusts have started transferring staff into 'wholly owned subsidiaries'. Unions across the country have already taken industrial action, including at Wigan where both I and Jeremy Corbyn have expressed our solidarity with striking staff.
Also writing from the frontline is Andy Jones, who has worked for over 35 years in hospital catering. His mantra is 'food is the best form of medicine'. Some hospitals, according to official data, are spending less than £3 a day on patient meal. That's why I've pledged that the next Labour government will enforce strict minimum standards on hospital food.
Brexit continues to dominate the national news and of course the NHS will be hit hard when, for example, 45 million packs of medicine move from the UK to the EU every month while at the same time 37 million packs move from the EU to the UK. Ben Bradshaw warns of the consequences of a 'no deal' Brexit for the NHS.
I hope you enjoy reading another set of wide-ranging contributions. Let me know your thoughts by tweeting me.
Until tomorrow,
Jonathan @JonAshworth
Sign up to LabourList's morning email for everything Labour, every weekday morning.
More from LabourList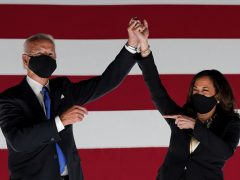 Comment
The inauguration of Joe Biden and Kamala Harris was a tremendous day for the world. Donald Trump was…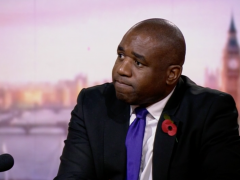 News
David Lammy has described figures showing that more than half of all young people in custody are from…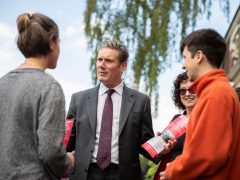 Comment
Over the past few months, at think-tank convenings, briefings with journalists and well-meaning panels on the future of…