This month, the NHS70 celebrations are focussing on cancer. Many of us will have our lives touched by cancer, so it is important to celebrate the achievements of cancer diagnosis and treatment in this country, but also to reflect on how they can be improved for future generations.
Over the years, we have seen a steady improvement in cancer survival rates in England. But we still lag behind the improvements of our European counterparts, and the number of new cancer cases in England continues to rise year on year. If these trends continue, it is estimated that by 2020, 2.4 million people in England will have had a cancer diagnosis at some point in their lives. We therefore must do better on cancer.
Labour welcomes the Cancer Strategy, and we are committed to implementing all 96 recommendations in full. However, I remain concerned about the progress of the strategy. There is no silver bullet that will improve cancer care in the UK overnight, though there are challenges that must be addressed: the 62-day target; workforce shortages; treatment and prevention.
The 62-day target between urgent GP referral and treatment has not been met for over two years now. That means patients are waiting much longer than they should be before starting their treatment. According to Macmillan, since the target was breached in 2014, around 107,000 people have waited more than two months for their treatment to start.
This is not good enough. The government must urgently address this ongoing issue as a key priority if we are to achieve world-class cancer outcomes. But of course, the target cannot be met without the help of the NHS workforce. I pay tribute to everyone who works within the NHS for all the amazing work they do each and every day.
With workforce shortages and a growing cancer population, it is no secret that the workforce is under extreme pressure. Those challenges are posing a significant threat to the success of the cancer strategy. For Labour, it will be a priority to make sure cancer services are properly resourced and staffed to provide the best possible care to all cancer patients, no matter what part of the country they live in.
The same goes for treatment. Patients must have access to the best possible care and treatment, with and beyond cancer, regardless of where they live or the type of cancer they have. That is why Labour committed to ensure all NHS patients get fast access to the most effective new drugs and treatments in the 2017 manifesto.
Finally, some cancers can be prevented. Smoking and obesity remain the largest causes of cancer, yet in 2015, the Conservative government cut public health budgets by 3.9% a year until 2020/21, totalling £800m.
The welcome ambitions in the government's tobacco control plan and childhood obesity plan cannot be achieved without adequate funding to public health services, and cancer cannot be effectively prevented without public health services. The government must therefore strengthen public health budgets so that everyone can be encouraged to live a fit and healthy lifestyle and contribute to cancer prevention.
Labour is committed to tackling each of these challenges in order to bring us closer to offering the best cancer treatment in the world and achieving world-class cancer outcomes for everyone in the UK.
Sharon Hodgson is shadow minister for public health and MP for Washington and Sunderland West.
Excerpts of this piece will be included in the Cancer Research UK NHS70 cancer spotlight month blog scienceblog.cancerresearchuk.org.
More from LabourList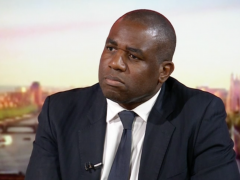 News
Sunday Morning Shadow Foreign Secretary David Lammy rejected the suggestion that Labour would enter into an electoral pact…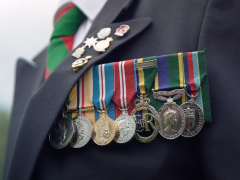 Comment
The first duty of any government in the UK is to protect our nation and its citizens. Whether…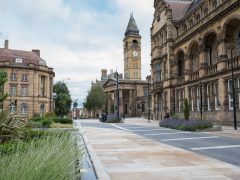 Comment
Labour won a historic by-election in Wakefield, our first such victory since winning Corby in 2012. This success…