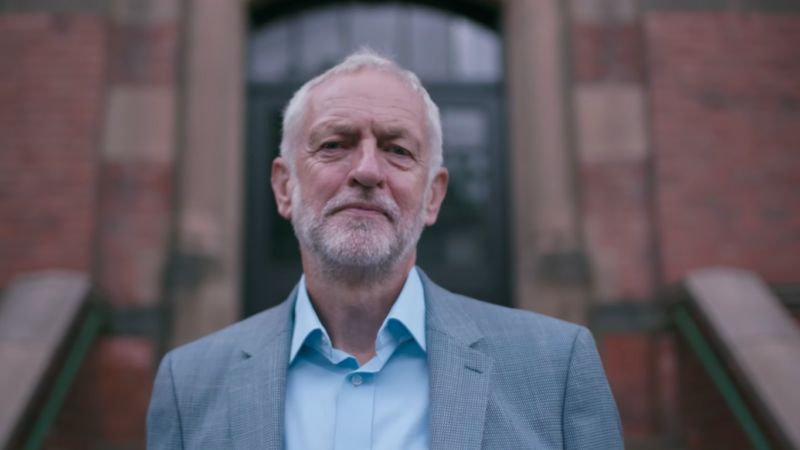 Labour has released a new party political broadcast, 'Our Town', on the last day of party conference. Rather than focus on a particular issue as previous broadcasts have done (housing in April, crime in February, the NHS in January), it targets voters in deindustrialised towns hit by Tory austerity.
The video specifically shows a leaflet for Sonya Ward, Labour's parliamentary candidate for Mansfield, followed by footage of her canvassing in the key marginal constituency. She is the final person shown at the end of the broadcast.
The Labour Party said filming took place in Mansfield, Newcastle, Glasgow, Manchester, Liverpool and Hastings. Both Mansfield and Hastings & Rye will be targets for Labour at the next general election.
Andrew Gwynne, the Shadow Communities and Local Government Secretary, said the PPB showed people "taking control and fighting back after eight years of Tory austerity and decades of deindustrialisation" and highlighted how towns have been "hollowed out".
The broadcast arguably shows the influence of Lisa Nandy's work and the independent think tank to which she is connected, Centre for Towns. The backbench Labour MP for Wigan has championed an electoral strategy that places towns at its heart.
Actor Julie Hesmondhalgh and non-actors narrate the broadcast: "These streets were once full of spirit and hope. A proud community, where an honest day's work could earn you a decent day's pay. Years of austerity have ripped the heart out of this place, but that's just part of the story.
"This has been decades in the making. We lost the factories. We lost the jobs. We lost confidence in our community. We lost control. Once the backbone of this country, we've been sold short by a political and economic system that's been unchallenged for far too long.
"But change is coming. Labour has a plan to kickstart the economy in all the regions of our country. So that our economy works for everyone. Instead of standing idly by as jobs go overseas, we'll invest in the UK. They do it in other countries and we'll do it here.
"Creating good jobs, with decent wages. Not short term, insecure work but good jobs for the long term. And when more people are secure in their work, paid fairly and valued they'll spend more of what they earn locally, and our communities will thrive again.
"But that's just the start. We want to restore the pride in our towns and bring our high streets and communities back to life. Labour will do that by getting the money to where it's needed. By setting up new regional investment banks whose priority won't be casino style financial gambling, but investing in local people,  local communities and local businesses.
"And with a National Education Service Labour will invest in the next generation. Decent schools, well paid teachers and smaller classes. We won't sell our kids short. We'll give them the support, the equipment and the confidence they need to flourish.
"We'll help those struggling to find a home by building a million affordable new homes over the next decade, not as investment opportunities for the few, but real homes for the many.
"We will give control back to local people. Labour will bring back essential services into public ownership. No more rip-off energy and water, expensive and overcrowded trains. We'll get them working in the interests of all of us.
"Together we'll rebuild Britain. The time for tinkering at the edges is over. We need real and lasting change. It's going to take a lot of work, but only Labour has the ideas and the determination to take on the challenge.
"Labour will change our economy so that it works for everyone because when you create a fairer society, we all share in the wealth that's created. Together we will change this country for the better. For the many, not the few."
More from LabourList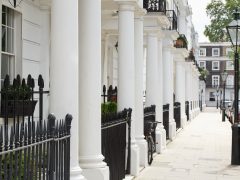 Comment
If you fancy a look at how the other half live, just take a stroll down Phillimore Gardens,…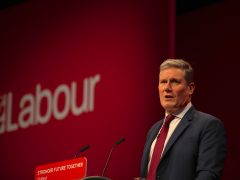 Comment
In 1997, Tony Blair swept to victory on a wave of optimism, declaring: "A new dawn has broken,…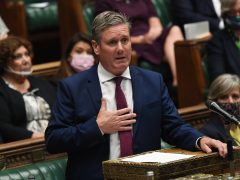 News
Keir Starmer's personal net approval ratings in the 'Red Wall' have fallen to its lowest level since September,…