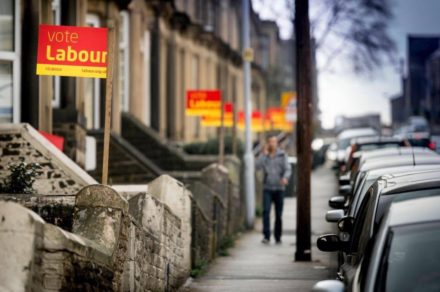 Labour held on to three seats with increased vote share in the latest round of council by-elections, while the Tories held onto another.
In the local contests on Thursday, Labour kept seats in Harlow – Nettleswell and Bush Fair wards – and a seat in Ealing, Dormers Wells ward. In all three, it increased vote share by 2.5, 5.6 and 2.9 percentage points respectively.
The Harlow by-elections were sparked by the resignations of councillors Waida Forman and Ian Beckett (who stepped down after being deselected ahead of 2019); Shannon Jezzard and Jodi Dunne will now take up their places. As a parliamentary constituency, Harlow is a bellwether seat, but its council is firmly red (20 Labour, 13 Tories).
In Ealing, London, the Dormers Wells by-election was triggered by the death of Tej Ram Bagha. Ealing is a safe Labour council (57 Labour, 8 Tories, 4 Lib Dems), and this ward is particularly safe. Mohinder Kaur Midha, who was elected yesterday, is making a swift return to the council, where she represented another ward – Lady Margaret –  until May.
Nettleswell (Harlow) – Labour HOLD
Labour: 50.2% (+2.5)
Conservative: 25.6% (+2.0)
Harlow Alliance Party: 10.0% (+10.0)
Ukip: 9.9% (-13.1)
Lib Dem: 4.3% (-1.3)
Holsworthy (Torridge) – Conservative HOLD
Conservative: 56.4% (+11.5)
Independent: 25.4% (+25.4)
Lib Dem: 12.2% (-5.3)
Labour: 6.1% (+6.1)
(No Ukip (-23.7) and Grn (-14.0) as previously.)
Bush Fair (Harlow) – Labour HOLD
Labour: 45.0% (+5.6)
Conservative: 38.1% (+6.0)
Ukip: 8.5% (-15.4)
Harlow Alliance Party: 5.2% (+5.2)
Lib Dem: 3.2% (-1.4)
Dormers Wells (Ealing) – Labour HOLD
Labour: 72.1% (+2.9)
Conservative: 16.6% (+0.7)
Lib Dem: 7.3% (+2.7)
Green: 4.1% (-3.2)
(No Duma Polska (-3.1) as previously.)
These local government by-elections were held six months before 2nd May 2019, which is the cut-off date for new vacancy contests in all councils where terms are due to end next year.
More from LabourList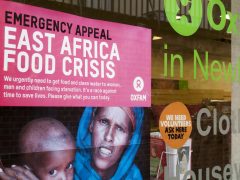 Comment
Someone in East Africa dies of hunger every 48 seconds. This is the result of the imperfect storm…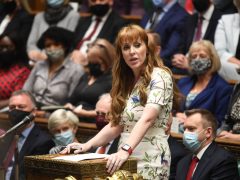 News
Angela Rayner has accused Boris Johnson of "watering down the rules to save his own skin" after the…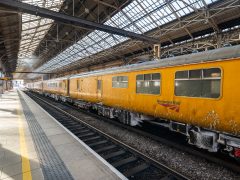 Comment
Network Rail, the company that owns and maintains Britain's railway infrastructure, has recently announced plans to cut over…