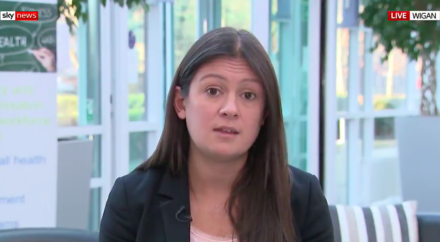 Lisa Nandy today confirmed that she will not be voting for Theresa May's Brexit deal, calling that choice "inconceivable".
Appearing on Sky's Ridge on Sunday, Nandy said: "I won't be voting to support the withdrawal agreement. The problem isn't the withdrawal agreement itself, it's this 26-page political declaration that comes alongside it.
She added: "The problem that's facing someone like me, sitting here in Wigan, is that I don't know at all from that 26-page political declaration whether that future for the UK looks like one that's very closely allied to the EU, with all of the standards at work and protections that come with it. Or whether we're going down a low tax, low wage economy that will remove all of those rights at work."
The backbench Labour MP had previously indicated that the Tory deal should be assessed "on its merits". In October, she told LabourList: "If [May] is capable of negotiating a deal that does protect jobs in towns like mine, I think we ought to be open to supporting it."
But, speaking to The New Statesman, Nandy explained her views on the deal after the Prime Minister had presented it. She said then too that by offering both the withdrawal agreement and political declaration together to parliament, May had made it "virtually impossible for MPs like me" to back the deal.
Lisa Nandy MP tells @SophyRidgeSky it's "inconceivable" that she will vote for the PM's #Brexit deal – saying it's "too big a gamble to take" with the futures of her constituents #Ridge

🔴 Get live updates from the EU summit: https://t.co/7H6rGWyTEf pic.twitter.com/29IhYzWWfi

— Ridge on Sunday (@RidgeOnSunday) November 25, 2018
More from LabourList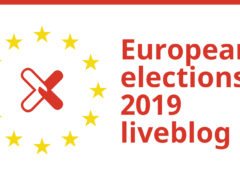 News
Welcome to our European elections 2019 liveblog. Polling day was Thursday, but we've had to wait for all…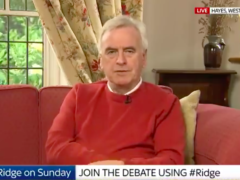 Video
The Sunday shows were dominated by Tory leadership contenders, with no-deal-advocating Esther McVey on Sky and "conviction Brexiteer"…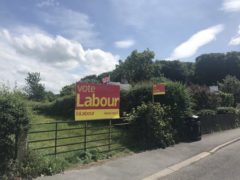 Comment
One thing that seems conspicuous by its absence is any analysis of the recent local government elections at…