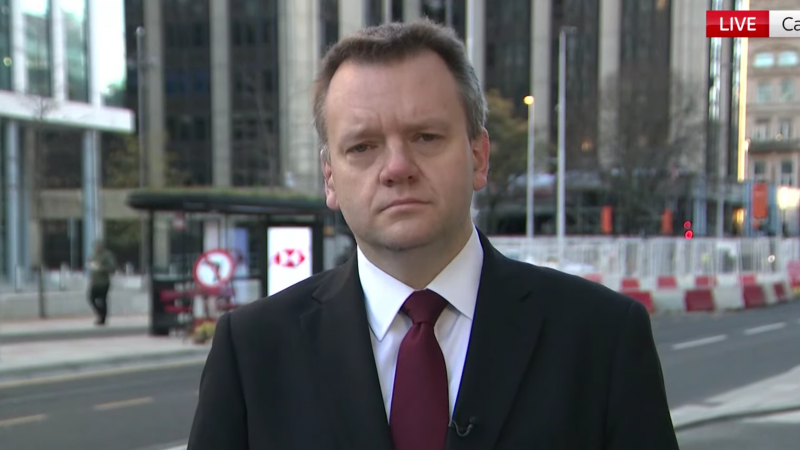 Nick Thomas-Symonds has declared that Rishi Sunak has "very serious questions" to answer about what he knew about Nadhim Zahawi's tax affairs following the Prime Minister's decision to sack the MP as Tory Party chair.
In an interview with Sky News today, the Shadow International Trade Secretary said: "There are now very serious questions for this Prime Minister who promised integrity, promised accountability, but that isn't what he is delivering. Instead, he has been weak, he has vacillated and has once again put party before country."
Sunak sacked Zahawi as Tory Party chair on Sunday following an investigation into the MP's tax affairs by the Prime Minister's independent ethics adviser.
The investigation concluded that Zahawi had breached the ministerial code by failing to declare an HMRC investigation into his tax affairs, which resulted in a £5m settlement including a penalty. The HMRC investigation was listed in Zahawi's ministerial declaration last July.
Speaking to journalists following a speech in County Durham this morning, Sunak claimed to have acted "pretty decisively" about Zahawi and stressed that the incident "relates to things that happened well before I was Prime Minister".
He said: "Integrity is really important to me – all of you guys want to see that government is run properly, that it is run with integrity and there's accountability when people don't behave in the way that they should or if something doesn't go right, and that's what we've done."
Speaking ahead of the Prime Minister's speech, Thomas-Symonds argued that Sunak "must at the very least have known about the declaration from the previous July" when he appointed Zahawi as party chair in October. He added: "The Prime Minister should now be coming out and giving us an explanation of these matters."
Asked whether it was possible for the Prime Minister not to have known about the declaration, the Labour frontbencher said: "I certainly don't rule out the fact that the PM is utterly incompetent.
"Given that we have frankly no public service anywhere in a better state now than we had 13 years ago, the Prime Minister's incompetence I certainly would accept. But this is also about probity, it's about ethics and professionalism, values the Prime Minister claims to adhere to, but clearly has not done in this case."
Angela Rayner and Anneliese Dodds sent a joint letter to Sunak on Sunday demanding "full transparency" over Zahawi's case. The letter said: "This latest episode of scandal and sleaze at the heart of Conservative government also raises serious questions about you as Prime Minister."
The deputy Labour leader and party chair called on Sunak to set out a timeline of his knowledge of Zahawi's tax affairs and requested that the Prime Minister release his own tax returns for the year 2022/23.
Zahawi has been the Conservative MP for Stratford-on-Avon since 2010. He was vaccines minister during the pandemic and subsequently took on the role of Education Secretary, before serving as Chancellor between July and September 2022.
HMRC began investigating his tax affairs in April 2021. In September 2022, Zahawi paid a settlement of £5m, which included a penalty for tax avoidance. He repeatedly failed to declare the investigation and was found to have breached the ministerial code a total of seven times.
More from LabourList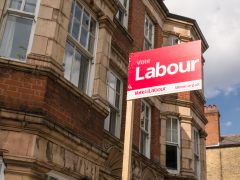 Comment
Swindon Labour was delighted and excited to welcome Keir Starmer, Angela Rayner, Rachel Reeves and a host of…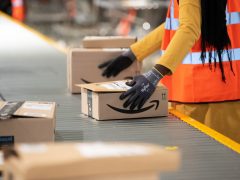 News
GMB has warned of a "summer of strike chaos" at Amazon after the union announced six further days…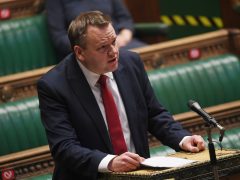 News
Nick Thomas-Symonds has argued that the "devil is in the detail" of the UK's agreement to join the…