Sign up to LabourList's morning email for everything Labour, every weekday morning.
Junior doctors today begin a 72-hour strike over pay. The walkout was first announced last month following the conclusion of a strike ballot that saw 98% of surveyed British Medical Association (BMA) members voting to take action on a 77% turnout. The BMA estimates that junior doctors have suffered a 26% real-terms pay cut since 2008 and have argued that new pay contracts agreed in 2019 do not account for inflation or the soaring cost of living.
Commenting on the industrial action, Wes Streeting said the strikes could be potentially "catastrophic" for patient safety and argued that patients would "not forgive" Rishi Sunak for his failure to negotiate. The Shadow Health Secretary declared: "Rishi Sunak has learned nothing from his failed approach to strikes in the NHS, which have already led to 140,000 cancelled operations and appointments. He's repeating the same mistakes again by refusing to negotiate with junior doctors, the very doctors who represent the future of the NHS."
The Royal College of Nursing suspended its strikes at the end of last month following an offer of a "process of intensive talks" with the government. UNISON followed suit a week later, with planned NHS strikes in the ambulance service and other sectors suspended for talks. The GMB, representing a smaller number of NHS workers, has likewise suspended planned action. The junior doctors' strike, however, could be a case of out of the frying pan and into the fire for the government, with the BMA's plans for disruption likely to have some of the most drastic impacts of any of this long winter's strikes. Writing in the Telegraph this weekend, Health Secretary Steve Barclay accused the BMA of "threatening progress" made in other sections of the NHS, claiming that the intensity of the strike "presents a real risk to patient safety, which should pose difficult ethical dilemmas for our hard-working junior doctors".
In other striker news, the BBC has this morning announced it has resolved its dispute with Gary Lineker, whose removal from broadcast following his criticism of the government's illegal migration bill had been termed "an assault on free speech" by deputy Labour leader Angela Rayner. BBC director general Tim Davie announced that Lineker would return to presenting and that a review into the broadcaster's social media guidance would be conducted. Lineker commented: "I am glad that we have found a way forward. I support this review and look forward to getting back on air."
The decision to take Lineker off air led to a de facto strike by football commentators. It also resulted in a baffling series of tweets from Tory MPs who found themselves on uncertain footing in this new front in the culture war, namely 'football programmes with no commentary'. Scott Benton asserted that the truncated Match of the Day was better as it "had all the goals in", and John Redwood – who can now add understanding football, alongside singing the Welsh national anthem, to his list of things he has very publicly shown he cannot do – stressed that without commentators, the programme was "all action".
Sign up to LabourList's morning email for everything Labour, every weekday morning.
More from LabourList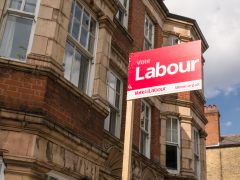 Comment
Swindon Labour was delighted and excited to welcome Keir Starmer, Angela Rayner, Rachel Reeves and a host of…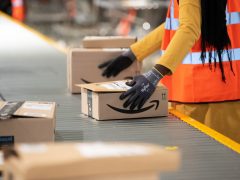 News
GMB has warned of a "summer of strike chaos" at Amazon after the union announced six further days…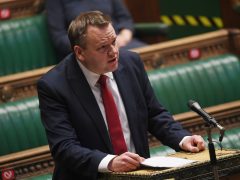 News
Nick Thomas-Symonds has argued that the "devil is in the detail" of the UK's agreement to join the…