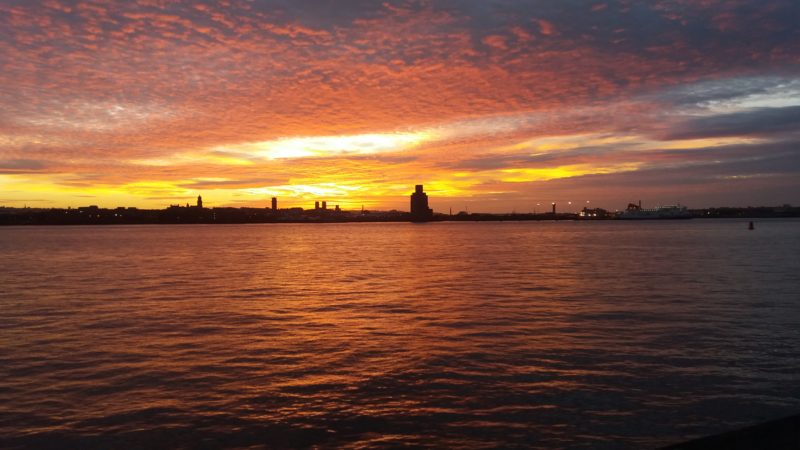 It was one of the greatest privileges of my life to be elected to represent the people of Birkenhead in 2019, and to have been reselected by local members last year.
Now, I'm asking local members to put their trust in me as Labour's candidate for Birkenhead once again.
I never expected to become an MP. I was raised in a family of six children on Birkenhead's Woodchurch Estate. Leaving school aged fifteen, I joined the Merchant Navy before finding work like so many others in our town at Vauxhall Car Plant in Ellesmere Port. There, I joined the union, fighting alongside my fellow workers to improve pay and conditions and to secure skilled and dignified work for future generations.
Later, as regional secretary of Unite the Union, I secured concrete gains for my members and led negotiations at every level of industry – from the smallest of workplaces to General Motors' Headquarters in Detroit. I also gained an expert insight into the issues confronting workers today and into the change that a Labour government needs to deliver if it's going to make Britain a fairer, better place for working people.
'I'm one of a dwindling number of working-class MPs with experience in industry'
I know that a car plant paint shop isn't the usual training ground for a politician. In fact, I'm one of a dwindling number of working-class MPs with real experience in industry, away from the rarefied world of Westminster. But I believe that's exactly what our town needs. I know the value of hard work and of not just talking about change, but actually rolling up your sleeves and making change happen.
As the Member of Parliament for Birkenhead, that's exactly what I've done – from championing the ambitious plans for the regeneration of Birkenhead, to working to attract inward investment and the high-skilled jobs that local people deserve as a member of the Town Deal Board, to leading negotiations with Levelling Up Secretary Michael Gove to secure additional funding for Wirral Council.
Today, all across Birkenhead, you can see the green shoots of growth. Birkenhead has a bright future. But it also faces big challenges. Our town is home to some of the most deprived communities not just in our borough, but anywhere in the country.
The reason you won't see me in a television studio on a Sunday is because I'll be at the Charles Thompson mission, helping to serve hot breakfasts to people in need. And it's from that vantage point – as well as in my weekly surgeries – that I've seen just how badly the cost-of-living crisis is hitting people across Birkenhead.
Birkenhead requires a 'fundamentally diferent approach' to other Wirral areas
No two constituencies are the same. The issues facing Birkenhead are different to those facing more affluent areas in the south and west of our borough, and require a fundamentally different approach. As the MP for Birkenhead, I've worked constructively with Labour's frontbenches – including serving as PPS to Ed Miliband – but I've never aspired for ministerial office myself. I know that Birkenhead needs a constituency MP who can dedicate all of their energy towards the needs of their constituency and constituents.
My first priority as MP was to open the first constituency office in Birkenhead in forty years and assemble a local team of caseworkers who have since dealt with more than sixteen thousand requests for assistance from constituents. Together, we've found safe homes for constituents in need, secured financial support for people struggling to pay their bills, and helped to save two local primary schools.
In the three and a half years that I've been MP, I've always put Birkenhead first. I've consistently called for greater financial support for struggling families and when energy bills started to rise, I brought local people and key stakeholders together in a community forum to plan how to support our town through the energy crisis. I've also spearheaded the campaign to support our cash-strapped Labour council. And today, I'm leading the opposition to the government's heartless plans to strand fifteen-hundred asylum seekers on a disused ferry on Wirral Waters.
Britain, and Birkenhead, need a Labour government. It's never needed one more – that's clear to me when I speak to my constituents. But when Labour wins the next General Election, it will also need backbenchers who are prepared to stand up and champion the core Labour values that party members overwhelmingly support. If I have the privilege of serving the people of Birkenhead for a second term, I'll continue to keep standing up for real Labour values – calling for the return of water, energy, and rail to public ownership and fighting for the repeal of the Tories' most reactionary legislation, including the Illegal Migration Bill and every single anti-trade union law.
I'm disappointed the NEC let this contest take place
I'm surprised and disappointed that the NEC has allowed this contest to take place. My friend Margaret Greenwood's decision to stand down at the next election means that there is no reason for two sitting Labour MPs to be pitted against each other in Wirral. Margaret's departure is a great loss for our party – in her time in Parliament, she's been a remarkable advocate for the people of Wirral West and a proud champion of our NHS and our precious green spaces.
Having defied a national swing against Labour in 2015 to win the seat from Esther McVey, she's helped to build up a formidable machine in Wirral West which culminated in us winning six council seats from the Conservatives in this year's local elections. Margaret has laid solid foundations on which her successor can build.
However, now that a contest is taking place, I'm committed to leading a positive campaign based on my record of delivering real change for the town in which I was born and have lived all my life. I hope that local members will once again entrust me with the privilege of representing my constituency of Birkenhead in Westminster – so that, together, we can finish the work that we began when I was first selected four years ago.
More from LabourList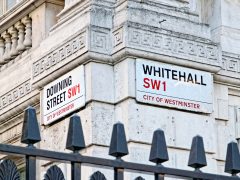 Comment
New governments need to make a splash, to make changes, to make their mark. The first 100 days…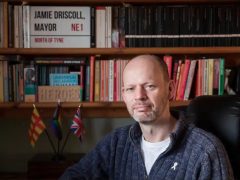 News
The Labour mayor for the North of Tyne region Jamie Driscoll has been blocked by the party from…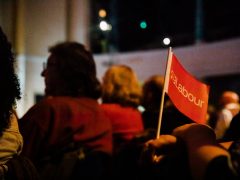 News
Labour Party membership has fallen by almost 170,000 since 2018 and by approximately 19,000 since last summer, despite…