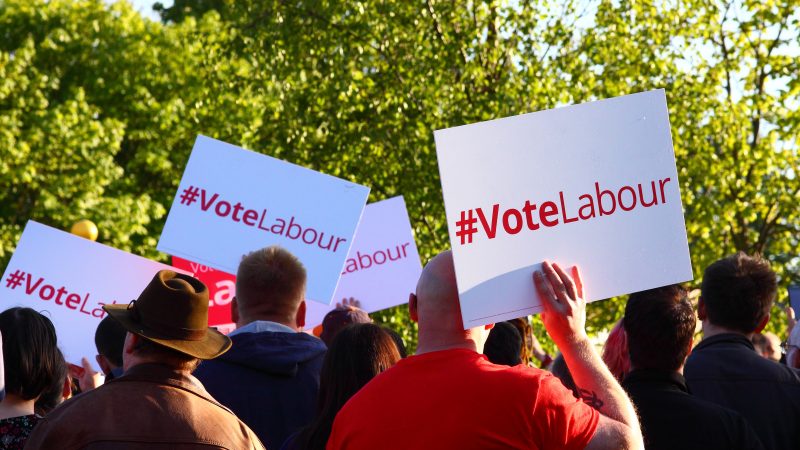 Labour has unveiled a raft of changes to the shadow cabinet and frontbench, including Angela Rayner replacing Lisa Nandy, Steve Reed replacing Jim McMahon and Liz Kendall replacing Jonathan Ashworth in a long-anticipated reshuffle.
There's a round-up of the full new-look shadow cabinet here, and a liveblog of how the day unfolded below this post.
Pat McFadden and Shabana Mahmood are among those to have seen promotions, while Lucy Powell (now Shadow Leader of the Commons) and Thangam Debbonaire (now Shadow Secretary for Media, Culture and Sport) have partially swapped jobs, minus Powell's digital brief.
Peter Kyle becomes the newly created Shadow Secretary of State for Science, Innovation and Technology, with Hilary Benn returning to the frontbenches as Northern Ireland secretary.
Jonathan Reynolds adds international trade to his business brief, while Nick Thomas-Symonds becomes a shadow cabinet minister without portfolio.
Speculation about a potential reshuffle has dragged on for months, but Keir Starmer has now finally revamped his top team as MPs return to parliament.
If you have updates or views to share with us about the reshuffle, on record or off, email [email protected].
4.41pm: Rayner speaks up on 'redoubled' commitment to workers' rights – and thanks for following
Angela Rayner has spoken up about the reshuffle, saying she's "delighted" by her new roles at levelling up and delivering Labour's New Deal.
"I inherit an exceptional set of policies from who has led this Shadow Department with grit, imagination and determination, holding the Tories to account for the housing crisis.
"My dedication to delivering the New Deal for Working People is redoubled with a new extended remit. I will chair a cross-departmental committee of the Shadow Cabinet to deliver the biggest upgrade in workers' rights for a generation. Bring it on!"
Cheers for following this blog – the shadow cabinet reshuffle appears to be done, and we've been up since the crack of dawn so that's it from us for today, barring anything absolutely massive breaking.
We'll have more updates on the site if and when they follow this week on more junior promotions, demotions and sideways moves.
3.41pm: Who's best-known and best-liked in the shadow cabinet?
If you missed it earlier, Times Radio's Matt Chorley found some interesting YouGov data on the shadow cabinet's familiarity and popularity with the public (pre-reshuffle, mind):
As Keir Starmer shapes the team to take him into an election, I've been looking at @YouGov data on the shadow cabinet.

Only four of them are known by half the public, and even they're not well liked.

Rolling coverage of the Labour reshuffle on @TimesRadio from 10am pic.twitter.com/I6Zmr1kZ8L

— Matt Chorley (@MattChorley) September 4, 2023
3.34pm: 'The Blairites are back'
"Starmer's ruthless reshuffle confirms it – the Blairites are back," is the headline on Paul Waugh's snap reshuffle analysis for the i.
He highlights the fates of Lisa Nandy and Rosena Allin-Khan, writing: "Starmer has come a long way – politically and personally – since his 2020 "soft left" leadership campaign to replace Jeremy Corbyn…
"Other changes confirm the rise of the "Blairites". The return to shadow cabinet of Liz Kendall, who famously secured just 4.5 per cent of the leadership vote in 2015, is bold proof of that.
"The elevation of Pat McFadden, a former No 10 aide to Blair, to the Cabinet office and national campaign coordinator seals his role as one of Starmer's most trusted political advisers."
Campaign group Momentum condemned the "promotion of a narrow band of Blairites unwilling to offer the decisive change the country is crying out for" and the lack of "dedicated representatives" within shadow cabinet for mental health and workers' rights.
Meanwhile Neal Lawson, director of cross-party campaigns group Compass, said: "This shadow cabinet reshuffle represents a shift to the Right and a narrowing of the diversity of views at the top of the Labour Party. This is the exact opposite of the feedback, challenge and creativity that successful modern politics demands."
3.21pm: Starmer comments on the reshuffle
Just in from Starmer himself via Labour's press office: "Britain deserves a government that wakes up every morning absolutely determined to take on the challenges we face and to improve the lives of hard-working people. Today shows that's what the British people will get with Labour.
"I'm really pleased that having put in the hard yards to change the Labour Party, we now have such a strong team on the pitch that is ready to deliver the change our country desperately needs.
"My Shadow Cabinet and I will spend every day until the General Election showing that there is an alternative and that Britain can get its future back."
In other news today, the SNP have done their own Westminster reshuffle, new Labour MP Keir Mather has just been sworn in as an MP, and in case you missed it – education secretary has just plain sworn about school building failures and her record in front of a camera. A must-watch.
2.32pm: Round-up – who's in and who's out?
We've got a full list of the current shadow cabinet and wider frontbench as things stand here, including who's in and who's out, though be prepared for further potential changes…
2.27pm: Should Rayner's new work role reassure or worry the unions?
Party sources stress Rayner remains "strategic lead" for Labour's new deal for working people, a wide-ranging package of workers' rights reforms supported strongly by trade unions and the left.
Affiliated unions will be "glad to hear it", according to Taj Ali, Tribune industrial correspondent. "A union general secretary was saying to me last week that she's been crucial in ensuring trade unions have greater input."
But some on the left are worried. Ben Sellers tweeted that there was a "huge issue" with the workers' rights agenda being "tacked on" to her levelling-up brief, claiming this suggested an "increasingly sidelined area of work".
1.55pm: A 'politically ruthless' reflection of Starmer's increased strength
The New Statesman's Rachel Cunliffe has written a thoughtful take on the reshuffle, arguing that changes "reflect Starmer's increased political strength: he has promoted trusted ideological allies and marginalised perceived underperformers."
She notes the demotions of "soft left" Jonathan Ashworth and Lisa Nandy, and the promotion of Liz Kendall and PatMcFadden from the right of the party.
She also argues "today's reshuffle has allowed Starmer to sideline Rayner without explicitly demoting her". While her role "gives her greater visibility, it also distances her from the command centre of Starmer's shadow cabinet".
1.45pm: Will this team actually define the next Labour government?
It has been suggested this will be the last reshuffle before the general election, and that Starmer would use it to get those in post he really trusts to deliver in office.
But seasoned political correspondent Steve Richards had an interesting take earlier:
For all the echoes of the New Labour era in shad cabinet reshuffle it's worth revisiting T Blair's last reshuffle before the 97 election… It triggered huge headlines as Chris Smith was made shadow Health Sec and Harriet Harman shadow Social Security Security. Smith never became…

— steve richards (@steverichards14) September 4, 2023
1.36pm: Haigh "delighted" to be reappointed; Reed happy with new gig
Louise Haigh, who some had seen as vulnerable, has just tweeted: "I'm delighted to have been reappointed as Shadow Secretary of State for Transport. The Conservatives' broken transport system is failing millions."

Haigh, who has spearheaded work on rail nationalisation and public control over bus services, notably emphasised that Labour "are committed to fundamental change".
Meanwhile Steve Reed is "delighted to be appointed Shadow Secretary of State for DEFRA".
He added: "I will work tirelessly to preserve our precious nature, win a fairer deal for farmers, tackle food price inflation and end the scandal of sewage being dumped in our rivers, lakes and seas."
1.34pm: Powell pleased by "important role" but "sad to leave" those she's worked with
Lucy Powell has tweeted this following her effective job swap with Thangam Debbonaire as Shadow Leader of the House of Commons: "Pleased to be given this important role ahead of the next election, shaping & driving the next Labour Government's first King's Speech & programme, and holding the current government to account in parliament.
"Sorry to leave all the wonderful people I've worked with in DCMS brief."
[Update:] She later added: "I'm really proud of what our DCMS team has achieved over last nearly 2 years: stopping C4 sell-off, getting online safety bill, getting a football regulator, supporting arts, committing Lab Gov to a new creative curriculum, shaping agenda around tech & AI, defending local radio."
1.30pm: Jonathan Reynolds pleased by "expanded" role
Jonathan Reynolds was previously Shadow Secretary of State for Business and Industrial Strategy, but has just tweeted that he's "delighted to take on this expanded role" shadowing the Department for Business and Trade.
The Guardian reports his new title is "Shadow Secretary of State for Business and Trade".
He tweeted: "There is no route to higher growth, wages and prosperity without greater business investment.
"That requires a clear industrial strategy, ambition on net zero, reforms to planning and skills, a better trade and cooperation agreement with the EU but also new opportunities around the world."
He also paid "tribute" to Nick Thomas-Symonds for his work on international trade, as the latter takes on a "crucial role in the Shadow Cabinet Office team".
1.20pm: Ashworth "incredibly pleased"
A source tells LabourList Ashworth is "incredibly pleased" with the move, as it plays to his strengths as a "political fixer and strategist".
He'll be "minister for the Today programme, taking on the Tories and responsible for preparing for government".
Though it's worth noting he said he was "in politics to tackle child poverty – it's a crusade for me" only in the past few days.
He also notably announced the "next Labour government will have a cross departmental child poverty strategy" – it'll be interesting to see if that remains policy under Liz Kendall.
1.16pm: New shadow cabinet post for Ellie Reeves
We now have two Reeves in the shadow cabinet.
Ellie Reeves, previously Shadow Minister for Justice and the Shadow Chancellor's sister,
has been appointed to join the shadow cabinet as Deputy National Campaign Coordinator – a new role.

1.11pm: Are the rest of the shadow cabinet safe?
One party source reckons that could be it for now for major changes at shadow cabinet level at least.
If true, that would mean several shadow cabinet ministers notably staying put despite some briefing against them or suggestions they could move in recent months or days.
They include Ed Miliband, Yvette Cooper, Jo Stevens and Louise Haigh.
1.03pm: The full reshuffle in one handy graphic
Hats off to Sachin Savur of the Institute for Government for updating this handy graphic:
Here's how it stands at lunchtime, following Lucy Powell's appointment as Shadow Leader of the House of Commons.

Some significant changes to Labour's shadow team this morning, with Starmer's new arrangement starting to reflect February's machinery of government changes. pic.twitter.com/v7O5to1Dwb

— Sachin Savur (@Sachin_Savur) September 4, 2023
12.47pm: Preet Gill backs Starmer despite losing role
Preet Gill has been replaced to make way for Lisa Nandy as Shadow Cabinet Member for International Development, but she remains publicly loyal.
She said Starmer 'is the prime minister Britain needs", and she wished her successor "all the very best" but vowed to "continue to be a strong advocate for development herself.
2/ I am proud of our work we have done holding the government to account: over its disastrous decision to abolish DfID and mismanaged aid cuts that have harmed so many lives.

— Preet Kaur Gill MP (@PreetKGillMP) September 4, 2023
It's not yet clear if she'll leave the shadow cabinet or frontbench altogether, however.
12.41pm: Lucy Powell swaps roles with Debbonaire as Shadow Leader of the Commons
That answers the Powell question, with the former shadow DCMS chief replacing Thangham Debbonaire after the latter replaced her.
12.37pm: Labour website updated – but where is Lucy Powell?
Labour has updated the shadow cabinet page on its website to include the changes it has announced so far via Twitter.
Lucy Powell, who has been replaced at DCMS by Thangam Debbonaire, is notably absent.
12.29pm: Hilary Benn becomes Northern Ireland secretary
Hilary Benn has rejoined the shadow cabinet, becoming Shadow Secretary of State for Northern Ireland after Kyle's move from that post.
Parliamentary records suggest he last held a shadow cabinet post in 2016, as shadow foreign secretary.
Benn was sacked from that post by Jeremy Corbyn after criticising the then-leader and allegations he was plotting against him.
12.20pm: New roles for Peter Kyle, Darren Jones and Thangam Debbonaire, Nick Thomas-Symonds
Long-tipped Darren Jones, former chair of the business select committee, has joined the frontbench, after being appointed Shadow Chief Secretary to the Treasury.
Pat McFadden swapped that role for a Cabinet Office promotion.
Meanwhile Northern Ireland shadow minister Peter Kyle has been moved to become Shadow Secretary of State for Science, Innovation and Technology, leaving a vacancy.
Thangam Debbonaire has been appointed Shadow Secretary of State for Culture, Media and Sport, while Nick Thomas-Symonds becomes shadow minister without portfolio in the Cabinet Office.
So what of Lucy Powell at DCMS? And what's behind the NTS move, and who will replace him at international trade, assuming it remains a department?
12.06pm: Rayner urged to push for 'transformative vision'
A Momentum spokesperson has congratulated Angela Rayner on her new role, and called on her to "uphold the pledges she made to Labour members in 2020 to back the abolition of right-to-buy and the mass building of council homes at social rent levels".
"Now is the time for Angela and the Labour Leadership to lay out a transformative vision to fix the Tories' broken Britain."
12.04pm: Kendall promoted to DWP; Ashworth demoted to Cabinet Office post
Liz Kendall has replaced Jonathan Ashworth as Shadow Secretary of State for Work and Pensions, with the former leadership contender moving from her more junior shadow social care post.
Ashworth will become shadow paymaster general in the Cabinet Office, a more junior role and below newly appointed Pat McFadden.
But the BBC's Iain Watson cites a party source saying he'll be "shadow minister for BBC Radio 4 Today", and it remains a shadow cabinet post. He will also "play a big part in the general election campaign".
Interesting to see if that pans out as described, or if it's more intended to dial down tensions and save face for now.
12.00pm: Rosena Allin-Khan out
Shadow cabinet minister for mental health Rosena Allin-Khan will return to the backbenches, writing that Starmer had made clear on the phone "you do not see a space for a mental health portfolio in a Labour cabinet".
She said this was why "I told you many weeks ago that I would not be able to continue in this role".
The i's Jane Merrick writes: "Given mental health – particularly for children and young people, post-pandemic – is a huge issue, and ends up costing the NHS more because issues aren't treated early enough, I'm really surprised Keir Starmer is downgrading this job. And Rosena is a loss to the shadow cabinet."
11.55am: Pat McFadden takes roles off Rayner and Mahmood
Pat McFadden has been appointed Shadow Chancellor of the Duchy of Lancaster, previously held by Rayner, and National Campaign Coordinator, previously held by Mahmood, following their moves.
The move to shadow the Cabinet Office for McFadden leaves a vacancy in the shadow Treasury team, where his iron grip on spending was reportedly as unshakeable as Reeves'. Who do you think could or should fill it? Let us know at [email protected].
11.41am: Steve Reed replaces Jim McMahon
After Jim McMahon's resignation earlier today, Steve Reed has been confirmed as the new Shadow Secretary of State for Environment, Food and Rural Affairs.
He has been replaced by Shabana Mahmood. A source told the Mirror: "This promotion is recognition of the integral role Shabana has played in transforming the Labour party as National Campaign Co-ordinator."
McMahon called Reed a "great campaigner and hard worker", adding: "He'll be a asset to animal welfare, nature, environment and farming causes as he further develops our plan for government."
11.36am: Shabana Mahmood replaces Steve Reed as Shadow Secretary of State for Justice
Labour has confirmed current national campaign co-ordinator Shabana Mahmood has a new role as Shadow Secretary of State for Justice.
She must then be replacing Steve Reed – so what will happen to him?
11.22am: Nandy 'proud' of her work as she faces demotion to more junior development post
Nandy has been appointed shadow cabinet minister for international development, serving under the shadow foreign secretary David Lammy.
She remains in the shadow cabinet but it marks a notable demotion for Nandy, who was previously shadow foreign secretary herself.
The i's Hugo Gye writes: "Nandy knows this move takes her further from the centre of power, out of the limelight. It sends a clear message."
But a source close to Nandy told LabourList: "We're proud of the work Lisa has done, spearheading some of our most exciting policy in housing and devolution.
"Lisa is a team player and looks forward to getting stuck into the new role."
It begs the follow-up question – what of current Shadow Cabinet Minister for International Development, Preet Gill?
11.19am: What happens to Nandy?
The big question now is of course what happens to Nandy, described by some as a "standard bearer" for the soft left of the party.
Political correspondents Eleni Courea and Patrick Maguire both report she could move to shadow the Department for International Development – not replacing David Lammy but serving under him, which would mark a significant demotion.
If she faces the sack or a big demotion, the "soft left could be quite unhappy at the end of today", one campaigner on the left of the party told LabourList.
10.51am: Angela Rayner replaces Lisa Nandy
Just in from Labour – a long-mooted change of roles for deputy leader Angela Rayner has finally happened, as she becomes shadow levelling up secretary and shadow deputy prime minister.
See the 10am post for the circle the leader's office has been trying to square – and the suggestion from one source this is a lot more about where to put Rayner than getting rid of Nandy.
Deputy Leader Angela Rayner MP @AngelaRayner has been appointed Shadow Deputy Prime Minister and Shadow Secretary of State for Levelling Up, Housing and Communities. pic.twitter.com/BdfSPdO9Je

— The Labour Party (@UKLabour) September 4, 2023
Paul Waugh of the i says "shadow Deputy PM looks like an upgrade on Shadow First Secretary of State. Also feels like way of balancing loss of cross-Whitehall role".
A Labour source tells LabourList Rayner will also "continue to be the strategic lead for Labour's new deal for working people".
10.37am: Starmer thanks McMahon and says his constituents "lucky"
McMahon may have faced critical briefing in recent months and stepped down from the shadow cabinet, but Starmer immediately tweeted his letter responding to McMahon's resignation and praising him.
He said he understood the decision, and thanked him for his work on the sewage scandal and his "determination".
"I have no doubt you will continue to play an important role in the future of Labour and the people of Oldham West and Royston are lucky to have you."
He added: "I look forward to working with you again in the future."
10.20am: Jim McMahon steps down
Shadow environment, food and rural affairs minister Jim McMahon publicly announced his resignation "as the reshuffle begins" just after 10am, highlighting "personal challenges" returning from illness.
He stressed he remained "firm friends" with Starmer and a "firm supporter".
He had been widely expected to be demoted or sacked in the shakeup, and may have decided to jump rather than be pushed.
As the reshuffle begins, I have written to Keir to take the opportunity to step down from the Shadow Cabinet.
I have been and remain a firm supporter of Keir and the project we have built to offer Britain an electable Labour government after 13 wasted yrs under the Conservatives. pic.twitter.com/TUx5wWxHSy

— Jim McMahon MP (@JimfromOldham) September 4, 2023
10am: Where to move Rayner – or Nandy?
One party source told LabourList the challenges of finding a role "acceptable to both Keir and her" may have delayed the reshuffle previously, given how a stand-off over her position derailed the last Labour reshuffle.
So this reshuffle is "really all about Angela".
Some have suggested she may replace Lisa Nandy as levelling-up secretary, though there's a curiously quiet rumour mill as to where Nandy would then end up. Remember she was previously shadow foreign secretary, and it's hard to see where she could go without it appearing a demotion.
There has been some briefing against Nandy in recent months, though one party source  suggested any move would reflect her being "collateral" in the Rayner question rather than having failed in the role herself.
Local government, housing and communities would give Rayner a sizeable brief, a chance to hammer the government on a significant front, and – as The Times' Patrick Maguire notes he's been pointing out for weeks – make the most of her relationships with figures like Greater Manchester mayor Andy Burnham.
But Sky News reports some question the logic of giving her a platform to be "the voice of the North", potentially at odds with the Treasury, and to strengthen her own power base by building regional and local government allies.
9.45am: The Miliband question
There have been tensions reported earlier this year between senior figures and climate change secretary Ed Miliband, including over tree-hugger-gate and Labour's watered-down but still sizeable green spending commitments.
The Labour-loving Daily Express claims one shadow cabinet member wants to "rid ourselves of the ghost of Ed Miliband". Another apparently said Starmer had been "listening to Ed too much". Yet several top political correspondents have suggested Miliband is safe.
9.29am: 'New faces and sackings in junior ranks'?
The Guardian's Pippa Crerar expects "new faces and sackings in junior ranks", even if those with 'mission' portfolios could stay put, as others have suggested.
In Labour land, Keir Starmer's shad cabinet reshuffle imminent. Expecting:

🌹those with 'missions' to stay put (Reeves, Cooper, Miliband, Phillipson, Streeting)

🌹Angela Rayner as elected no2 stays but likely to move job – tricky for all

🌹new faces & sackings in junior ranks

— Pippa Crerar (@PippaCrerar) September 4, 2023
It echoes what Henry Zeffman, who recently joined the BBC from The Times, said on Radio 4's Today programme earlier. He said there is "just the flicker of a suggestion" too that Starmer might be a "bit more brutal" in the middle and lower rungs of the shadow frontbench.
9.20am: From recess to reshuffle?
A longer-than-usual shadow cabinet meeting is apparently on the cards on Tuesday, which will see the new team get together for the first time if Starmer reshuffles the pack before then. Any new postholders would then have a few weeks to settle in before party conference in Liverpool in early October.
Earlier this year, some had seen shadow climate change secretary Ed Miliband and shadow home secretary Yvette Cooper as potentially vulnerable. But one insider recently told The Times "everyone with a mission is safe".
Angela Rayner has also long faced reports she could be moved from one of her roles, though she will remain deputy leader either way.
More from LabourList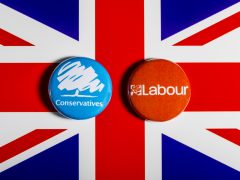 Comment
If you listen to some commentators, you'd think Labour are now destined to be the largest party in…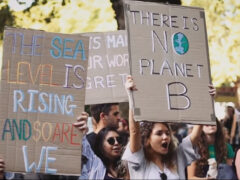 Comment
If the past two years have taught us anything, it is that there is still a lot of…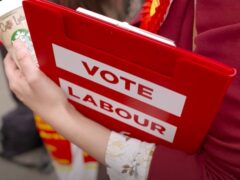 News
Aspiring Labour MPs can now apply for selection in all remaining seats without prospective parliamentary candidates, with the…