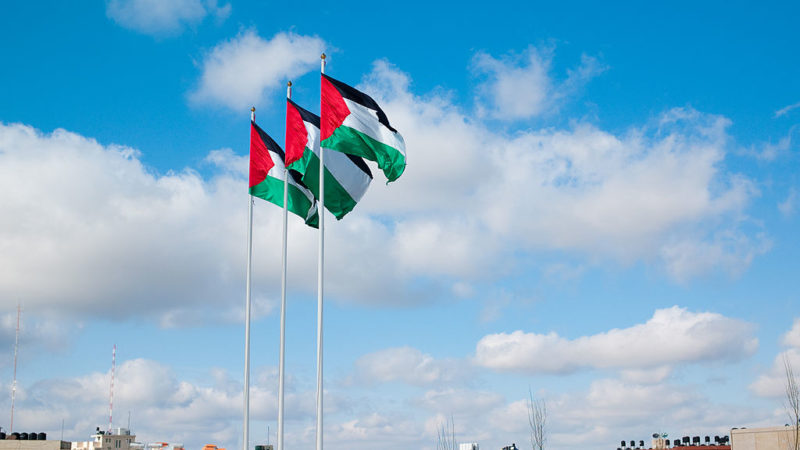 Labour has removed the phrase "end apartheid" from the advertised title of a Palestine Solidarity Campaign fringe event at its annual party conference in Liverpool next week, LabourList can reveal.
The decision prompted criticism and accusations of "censorship" from campaigners for Palestinian rights, Human Rights Watch's UK director and the general secretary of the ASLEF union, who warned "you cannot tackle an injustice unless you are prepared to name it".
PSC point out several leading human rights groups have used the term, but Labour Friends of Israel defended the party for not allowing a "morally abhorrent apartheid smear". A party spokesperson said: "Keir Starmer has been clear that this is not the position of the Labour Party."  The event is still due to go ahead.
Labour won't publish comments 'detrimental to the party'
Party conference includes hundreds of fringe events and stalls not organised by Labour, but organisers can pay to advertise them in the official party brochure and app.
The Palestine Solidarity Campaign has planned a fringe event on Tuesday at the main ACC Liverpool venue hosting Labour's conference, which is currently entitled "Justice for Palestine" on Labour's app.
Speakers include Saleh Hijazi, Apartheid-Free Policy Co-ordinator for the Boycott, Divestment and Sanctions national committee, ASLEF general secretary and Labour Unions chair Mick Whelan, and former Shadow Chancellor John McDonnell.
But in an op-ed published on LabourList today, PSC director Ben Jamal reveals the event was initially due to be called "Justice for Palestine: End Apartheid" – with Labour removing the final two words from its listing. The phrase "apartheid" has also been removed from the blurb advertising its stall.
When he contacted Labour for an explanation, he said he was eventually told by one party official that "the Labour party will not publish a description of Israel as an apartheid state". He challenged the decision, but said he was told Labour would not publish material that "we believe to be detrimental to the party".
'Even the ex-head of Mossad acknowledged apartheid'
Jamal writes that one of the panellists, Hijazi, is co-author of a recent Amnesty International report which is "one of several in recent years by leading global human rights monitoring bodies confirming  the reality affirmed by Palestinians for years – that Israel is practising the crime of apartheid".
The report itself claimed that Israel showed "intent to create and maintain a system of oppression and domination over Palestinians", with a system that "amounts to apartheid". A UN special rapporteur and Human Rights Watch have also used the term.
Jamal added: "It is a reality accepted by the trade union movement in motions and statements passed unanimously by the TUC, since 2020. It is a reality that in the past few weeks even the ex-head of Mossad was compelled to acknowledge."
He claimed that Labour's response was "instructive", suggesting it "prefers not to face a reality which it finds politically inexpedient". Starmer has "made clear that he regards the charge of antisemitism against Labour to be a significant barrier to the election of a Labour government", which must be "driving this direction of travel".
Critics who suggest use of the label is an "antisemitic smear" are "conflating antisemitism with legitimate support for Palestinian rights", Jamal added.
Labour Unions chair 'proud to be speaking'
Mick Whelan said he was "proud to be speaking" at the meeting, with ASLEF affiliated to the PSC.
Whelan, also a member of the party's National Executive Committee, added: "You cannot tackle an injustice unless you are prepared to name it. Solidarity with Palestinians means addressing the reality of the system of apartheid under which they are forced to live."
Yasmine Ahmed, UK director of Human Rights Watch, said its own findings were "clear: Israel is committing the crime of apartheid".
"Unless and until governments and political parties acknowledge the systematic and severe discrimination that Palestinians face, then claims of promoting peace will ring hollow. Then can never be peace without human rights."
Hijazi criticised Labour too for "attempting to censor" those who advocate for Palestinian rights, calling it a "stance for ongoing and shameful complicity" that does not square with Labour members' views.
Apartheid label a 'slur'
Earlier this year, Labour MP Kim Johnson apologised and said they wanted to "withdraw" their use of the term, as well as calling its government "fascist", after Keir Starmer's spokesperson called her comments "completely unacceptable".
A spokesperson for Labour Friends of Israel said: "The Labour party is absolutely right to refuse to propagate the morally abhorrent apartheid smear in its own conference brochure.
"Keir Starmer rightly opposes the effort to single out, demonise and delegitimise the world's sole Jewish state."
They added they were "not surprised" a left-wing group with links to former Labour leader Jeremy Corbyn "would seek to damage Labour". They claimed the issue was a "trivial process story on the eve of the party's last conference before a vital general election".
Senior figures at the Board of Deputies  of British Jews have also called use of the term "apartheid" by Amnesty a "preposterous slur".
Labour has changed its policy wording on recognising Palestine
Meanwhile Jamal's article criticised a change in wording in Labour's National Policy Forum documents, recently finalised, claiming it showed Starmer was "softening its stance".
A draft seen by LabourList had stated the party's position was to recognise a Palestinian state. However, the final document only states that it will "work alongside international partners to recognise the state of Palestine".
The final document does add a line promising to prioritise leading diplomatic efforts towards a "just lasting peace" and upholding international law, however.
More from LabourList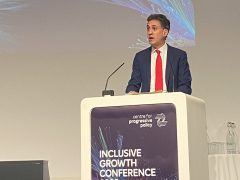 Daily email
With the Tories doubling down on anti-green attacks, Ed Miliband gave Labour's 'green jobs and lower bills' messaging…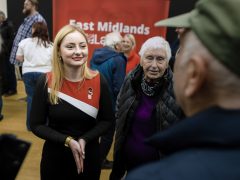 Comment
I was on day four of my honeymoon in Suffolk when I got the call to say Peter…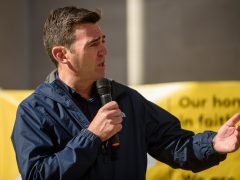 News
Andy Burnham has said "there is an argument for a basic income" and proposed overhauling inheritance tax to…