By Alex Smith / @alexsmith1982
On this day, it seemed appropriate to launch the new LabourList t-shirts, available from today.
The Epona Clothing cotton, FairTrade white t-shirts, available in all sizes for men and women, are priced at £14 including postage, in red on white or black on white.
They feature an image created exclusively for LabourList: a skyline, in which the buildings are made up of the words from Gordon Brown's conference speech:
"The winter fuel allowance, the shortest waiting times in history, crime down by a third, the creation of SureStart, the cancer guarantee, record results in schools, more students than ever, the Disability Discrimination Act, devolution, civil partnerships, peace in Northern Ireland, the social chapter, half a million children out of poverty, maternity pay, paternity leave, child benefit at record levels, the minimum wage, the ban on cluster bombs, the cancelling of debt, the trebling of aid, the first-ever Climate Change Act."
T-shirts can be purchased by emailing [email protected] with your size and colour preference, name and address.





More from LabourList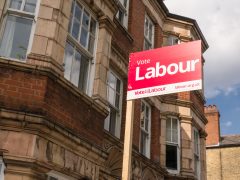 News
Submissions closed at 5pm today for those wanting to respond to the call for evidence put out by…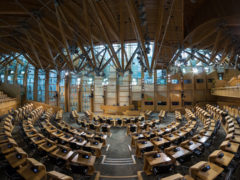 News
Scottish Labour has confirmed that it will be seeking support from other parties and tabling a motion of…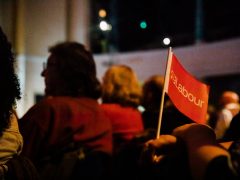 Comment
Sheffield Heeley Labour Party recently held the third of three sessions of an educational programme around antisemitism developed…